Here is our 2018 Top 5 Best MMORPGs To Watch:
#1 Marvel Heroes – Sink or Swim
Superhero MMO-ARPG Marvel Heroes is in quite some trouble. Amid reports of Gazillion employees leaving, a controversial CEO at the helm and no new content in 2017, the next year could be crucial for the game's survival. What's gone so wrong? The studio has been tremendously silent on all fronts recently, which is not a good sign for any game. They've missed their usual Halloween event, and players are starting to wonder if this is the beginning of the end.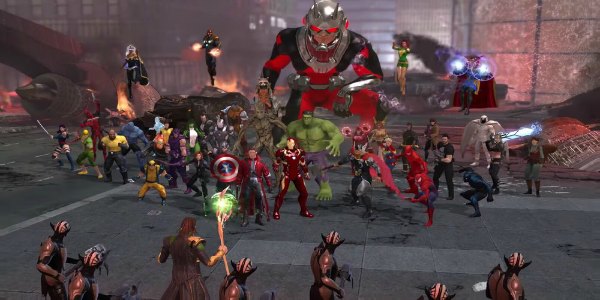 Hence, 2018 will be a huge year for Marvel Heroes, if they want to bounce back. Better communication between studio, community and players need to happen. On top of that and more importantly, the content needs to roll out fast and early next year, or it's time shut shop and let Disney figure out something new.
#2 World of Warcraft – New Expansion/Classic Server
2018 will also be a huge year for Blizzard's dearest title, World of Warcraft. The online world of Azeroth turns 14, and thanks to this year's Blizzcon we have a very good idea of what to expect. Firstly, a brand new expansion is coming and it sounds great. Battle of Azeroth will be the seventh expansion, bringing with it a new level cap of 120. In addition, there's going to be two new continents for both factions, 10 initial dungeons at release and plenty of changes to the gameplay.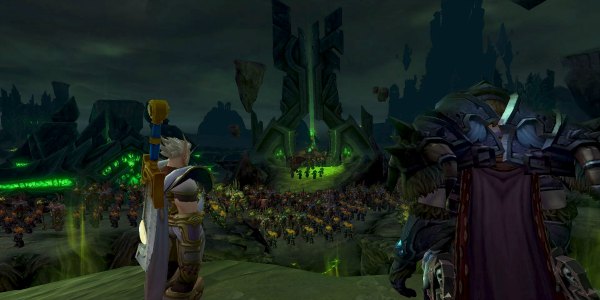 Traditionally, a big expansion release would have been good enough for Blizzard to kick back and enjoy the rest of the year. Not 2018 though, as they have raised the bar higher. The studio also announced that they are working on World of Warcraft: Classic. Players will be able to experience the MMO as it was in 2004, before any of the expansions. If Classic comes out in 2018 alongside the expansion, this could be Blizzard's best year ever.
#3 Secret World Legends – Brand New Content After 5 years
This year we said goodbye to The Secret World, and welcomed its successor in Secret World Legends. Its essentially the same game on the same engine telling the same story, albeit with new combat mechanics and stuff. And that's one reason to keep your eyes peeled on Funcom's cult thrilling MMORPG.
Since its launch in 2012 to the relaunch this year, its been using rehashed content. The stories and quests have all been done before, which is why 2018 will be exciting for SWL players. There's a promise of Season 2, which will feature an entirely brand new continent to explore on top of new stories. And considering how good the story actually is, we hope the new content arrives early in the year.
#4 Guild Wars 2 – Living World Season 4
Guild Wars 2 has had a great 2017. This year so the wrap up of its Living World Season 3, which introduced a bunch of story content. It also set up the game's main villain, the fiery god Balthazaar for the Path of Fire expansion that was released in September. What an expansion it was too – it's got everything from new huge maps to explore, in addition to mounts which drastically changes the way players enjoyed the gameplay.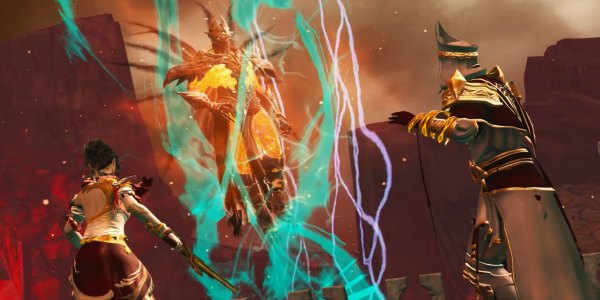 Guild Wars 2 will now have to follow that up in 2018 by keeping the ball rolling. One of the game's criticisms is that developers ArenaNet takes too long to put out new content. However, whenever Living World Season 4 arrives, it will be worth the wait. It will continue the story of the Hero now facing a graver danger in the form of the dragon Kralkatoric, and who knows, what other new content awaits that makes use of new systems such as mounts? Only 2018 has the answers.
#5 The Elder Scrolls Online – Expect the unexpected
The last pick was between Star Wars the Old Republic and The Elder Scrolls Online, and after some consideration, we're going with the latter. ESO has had a much better 2017 – Homesteads, Morrowind, Horns of the Reach and The Clockwork City – all excellent updates that added so much to the MMORPG for PvE and PvP. In contrast, SWTOR just can't keep up.
In light of that, ESO's 2018 looks incredibly promising. There's talk of adventures taking place in more historic locations within the Elder Scrolls catalog for the next DLC. What's more is that we don't exactly know how many content updates Zenimax has in store for players. And that unpredictability makes ESO a super exciting prospect to keep an eye on in 2018.
Which one of the titles on our list of 2018 Top 5 Best MMORPGs do you think will be the best? please share your thoughts