Bethesda has recently shared a preview for Fallout 76's upcoming Patch 11, and so far it sounds pretty good. The update will arrive in mid July, and promises some major quality of life improvements. In addition to that, new players will have a better experience than the one existing players endured at launch. Here's a roundoup of the five big tweaks coming to Fallout 76 this July with Patch 11.
Smoother Path for New Players
Adventuring in the wasteland can be daunting for first timers in Fallout 76. With the game coming up close to a year old now, it makes sense for Bethesda to smoothen out the new player experience. To that end, there's a few decent changes planned. Firstly, new characters will pay fewer Caps – the currency – to fast travel around if below level 25. For players under level 15, they will have higher disease resistance, which encourages more exploration early one. This can significantly enhance the fun factor.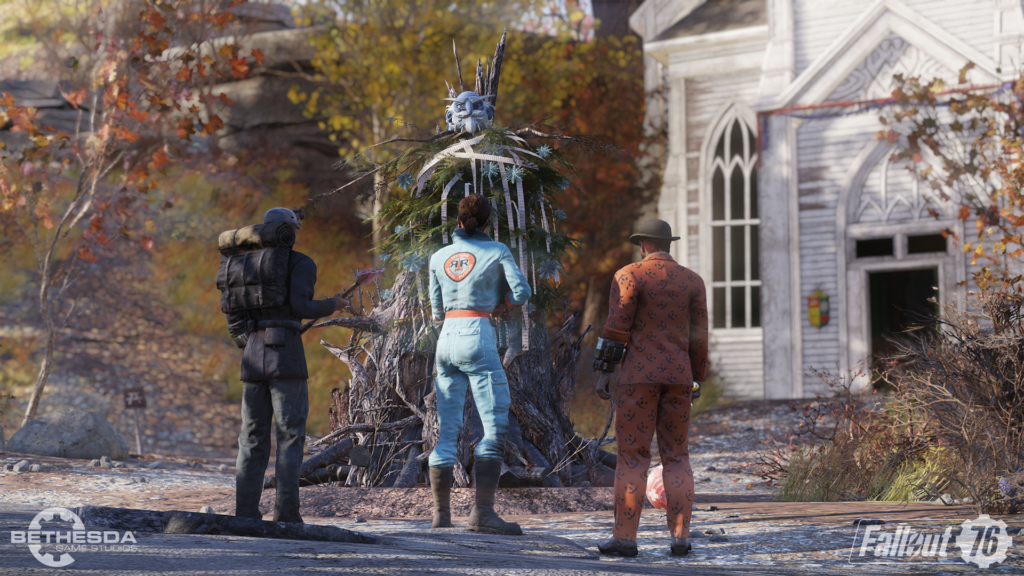 Bulk Junk Auto Scrapping
Existing players will tell you that one of the more frustrating things about Fallout 76 is its inventory and space management. Your daily forays into town and the wasteland will no doubt yield a bunch of items. These can range from crafting materials to junk which can be scrapped for other yields. A prominent feedback to scrap all junk is available, and now, bulk junk items in your inventory will be safe from the Scrap All Junk Option in case there were items you wanted to keep come Patch 11.
Improvements to Power Armor
In addition to fixing a number of bugs affecting Power Armor, Bethesda are also implementing a couple of quality of life improvements. For example, after Patch 11 you'll be able to activate Stealth Boys while wearing Power Armor. They are also adding a new "Enable Power Armor HUD" option to the Display settings that will allow you to decide whether you'd like to view the Power Armor HUD or standard HUD while using Power Armor.
Item Descriptions are Better
For itemization changes, Legendary items, crafting recipes, and item mods are about to get more descriptive! Going forward, Legendary items will now display all their current attributes, rather than just the first, whenever you view those items in trade, vending, or container menus. Additionally, when you view crafting recipes or mods in the inspect, trade, vending, or container menus, you'll now see the description for the item they create. Overall, a nice little quality of live tweak here to make the gameplay experience smoother for all.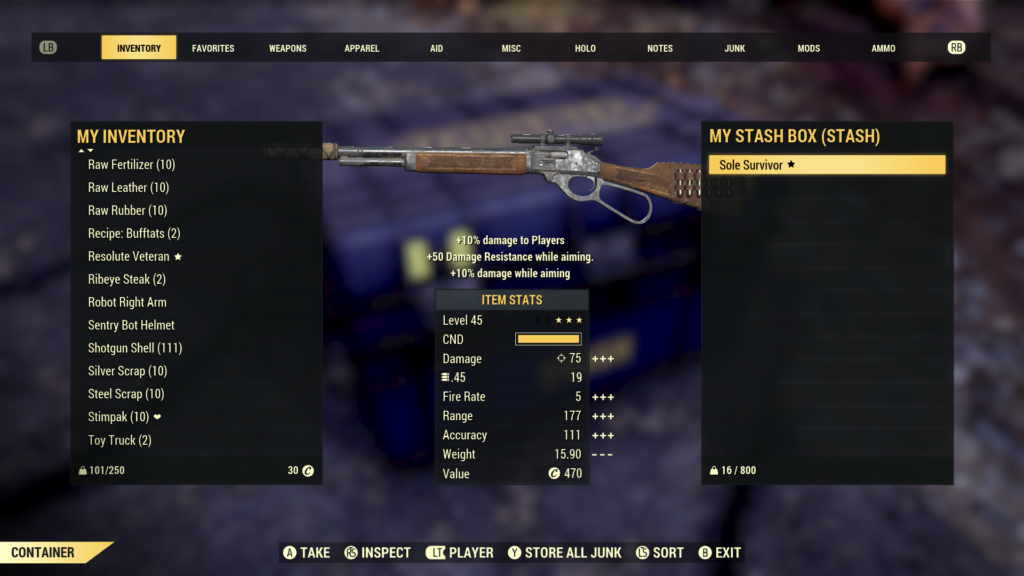 Consumable Food Spoilage
It's no secret that the Wasteland can be a harsh environment that leaves even the heartiest explorers feeling parched and peckish. Therefore, these pair of changes that will help you more easily get to the food and drinks you've scrounged together before their expiration dates pass. After the update, raw food items and fluxes will last 50% longer before spoiling. Additionally, your food and drinks will no longer lose condition after you fast travel. This definitely helps adventurers manage better in the hazardous wilds, which is always a positive.