The wait for Guild Wars 2's Episode 3 is nearly over. Out June 26th, Long Live The Lich is the third episode in this Living World Season (4) cycle, and it comes with awesome new features. Here's a quick rundown of 5 new features that should get you excited to jump back in.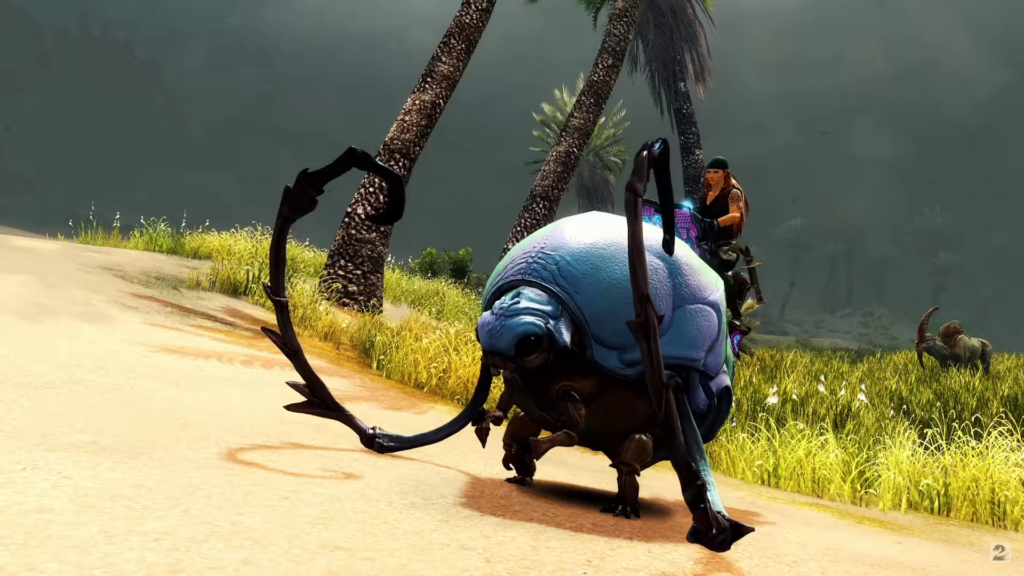 5. New Roller Beetle Mount
The Path of Fire expansion last September introduced 5 new mounts, and this week we'll be getting a brand new sixth mount! At long last, the reveal trailer showed off the Roller Beetle, a staple animal in the Elona region that dates back to Guild Wars – the first game. Beetle races and things alike were common in the first game, and it's nice to see them return. From what we know from the trailer, Roller Beetles will be pretty fast and good for smashing through obstacles. This could be a recurring theme come the new episode which takes place on a brand new map, the Domain of Kourna. What we don't yet know is the exact skills and specialty feature that the new mount will have. Check out our post on our top 5 Guild Wars 2 mounts ranked from least useful to most useful here.

4. Making Use Of The Newly Improved Underwater Combat
Back in early May 2018, ArenaNet revamped its underwater combat system. The changes includes tweaking the flow and pace of underwater combat to match that of land battles. That simply means, fighting monsters and enemies underwater should be faster and won't feel like a slog. To that end, that has been achieved and then some – there's new underwater treasure hunt content too, that rewards players with Achievement Points, Titles and more. Was the improvements a prelude to something bigger? This episode will reveal if it is, as the new map looks like it will have areas that takes players underwater.

3. New Fractal
For players craving new group content, there's a new Fractal to chew through. Based on the design and architecture of the trailer snippets, it looks good. There's puzzles to solve and a new big bad arachnid baddie lurking down there too. It's also ancient Dwarven by the looks of things, so this is an interesting avenue to explore the lore.

2. New Legendary Warhorn
If you're on the path to collect every Legendary weapon in-game, here's a new one. The Legendary Warhorn Verdarach will be a keeper. Besides looking like it's the largest Warhorn in the game, it has some awesome aesthetics. From the trailer, we see spirits emerging upon use to attack enemies, which is – pardon the slang – cool AF.

1. The Fight Against Palawa Joko Reaches Boiling Point
And most importantly of all, the main story chapter continues. Since Path of Fire ended, we've been hot on the trail of Palawa Joko. This guy needs no introduction, having been around since GW1. After making use of the Inquest and the Scarab Plague in the last episode, the time has come for confrontation. From the trailer, we appear to be once again in Joko's domain. We cannot wait to see which friends and allies join us in what appears to be an epic showdown this episode. Are you excited to continue your journey in Guild Wars 2, Commanders?