Game of Thrones is ending – both the TV show this year, and the novels will have an ending too. This is the best time to develop a proper triple A Game of Thrones and Westeros based RPG or MMORPG, and here's why.
Fill The Void Left By HBO
Obviously, the biggest reason and the low hanging fruit for studios right now, is to cash in on this huge void left behind by the TV show's ending. Fans have had 10 years to follow this story, and it's going to be hard to let go. Where do we turn to once its over? The current line-up of Game of Thrones video games isn't all that great or memorable, and you can learn more about those in our recent article here.
The Rich Untapped Stories
What we've read in GRRM's novels, and watched on HBO barely scratches the surface when it comes to lore in Westeros. These stories and tales can be traced back to ages – the coming of the First Men, Aegon the Conqueror and the fall of Valyria. Will we ever see these brought to life? Why not in a video game or MMORPG? That's where the opportunity is to draw in more Game of Thrones fans to actually see parts of this IP's history brought to life and even better yet, play through it.
Gritty, Realistic and Political Fantasy Warfare
If there's one thing we aren't seeing more of in MMOs today, it's the capturing of how hellish war can be. Today we're spoiled for choice with high fantasy theme park MMOs. Where there's always a black and white narrative scenario. Good vs Evil. This simplistic theme works in games, sure, but what made Game of Thrones incredibly popular is the breaking of that wheel. An RPG game or an MMORPG that explores those themes – that war is grittier, realistic and with politics involved is such a mouth watering proposition to many fans of the genre. Sure we'll have White Walkers and Dragons in it, but why can't the focus be on characters like how it is in the books and TV show? To some extent, today's top MMOs know how to leverage character stories well. Take World of Warcraft, Final Fantasy XIV and Guild Wars 2 for example. All are high fantasy narratives, but with emphasis on character driven stories that immerses and invests the player. Throw in a dash of realistic warfare and politics within the gameplay, and that's Game of Thrones. It may sound ambitious, but it can be done if there's funding. There isn't a shortage in demand I suspect.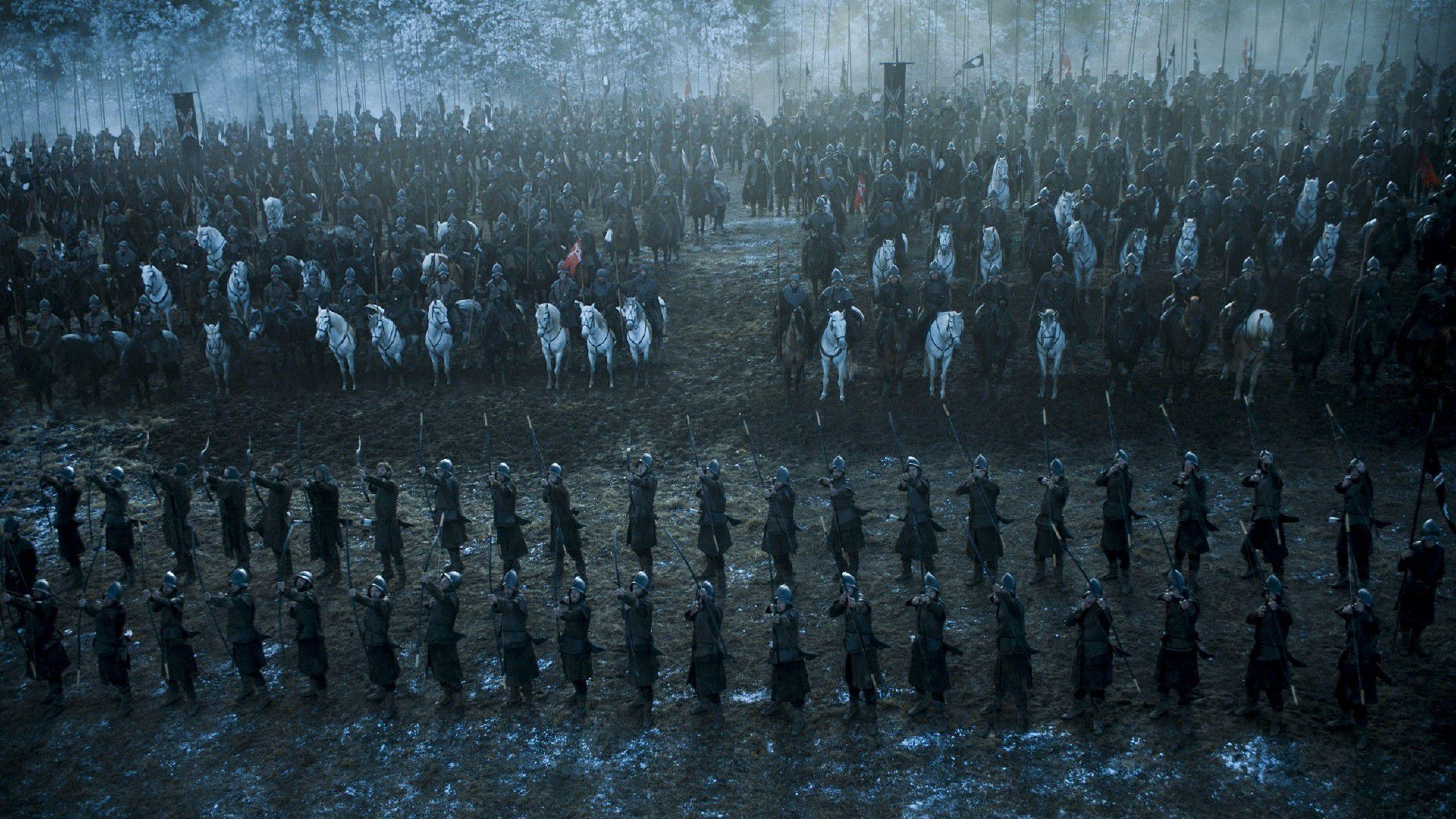 Kill The Cash Grabs
Another reason to have an all conquering triple A Game of Thrones MMO is to get rid of the shitty cash grabs. You know what I'm talking about. From mobile phone strategy games, to the officially licensed browser games, these are titles made to specifically siphon money out of players. The gameplay is neither groundbreaking, immersive or offers anything to enhance and build upon the stories and lore of Game of Thrones. It's shameful and greedy. A proper MMORPG set in Westeros that offers fresh new ideas for questing to tell its own stories based on this rich IP would totally drown out and erase these pathetic attempts at a Game of Thrones game. Alas, the former are easy to produce, easier to maintain, and quicker to make money due to pay to win mechanics.
A Virtual Roleplaying World
A lack a persistent online world set in Westeros is also a downer for many Game of Thrones fans who want to roleplay. In a setting as fantastic and huge as ASOIAF, you'd think game studios and developers would jump on the chance to provide a massive, living breathing MMO for players to live their second lives in Westeros among their favorite Houses. But the challenge it seems is proving to difficult a task – either the license is very expensive, or the thought of creating a new MMORPG in 2019 is not profitable. Both have counter-arguments and they are the same. With Game of Thrones being as popular as it is, why not give it a shot? Thousands of RP players and casual MMO players will gladly throw money at an online world, and you know it.