Today Modiphius Entertainment, the world-renowned tabletop publisher and creator, is proud to announce the launch of The Elder Scrolls Online Cinematic Heroes, a new four-piece miniature set addition for their tabletop wargame — The Elder Scrolls: Call to Arms. Players can now bring The Elder Scrolls Online's characters from the game's iconic cinematics into their dice-rolling escapades. Players will soon be able to utilize The High Elf Sorceress, The Breton, The Nord, and, of course, Mannimarco, The King of Worms, in The Elder Scrolls: Call to Arms.

Be it soothing dragons with ancient hymns, keeping oblivion gates shut-tight, or just getting into scuffles with meddlesome trolls — The Elder Scrolls: Call to Arms lets fans of Bethesda's video game series bring the world of Tamriel into an exciting wargame setting. With the addition of this highly detailed, four-piece miniature set, Modiphius is giving The Elder Scrolls Online some duly deserved representation in the tabletop world of gaming.!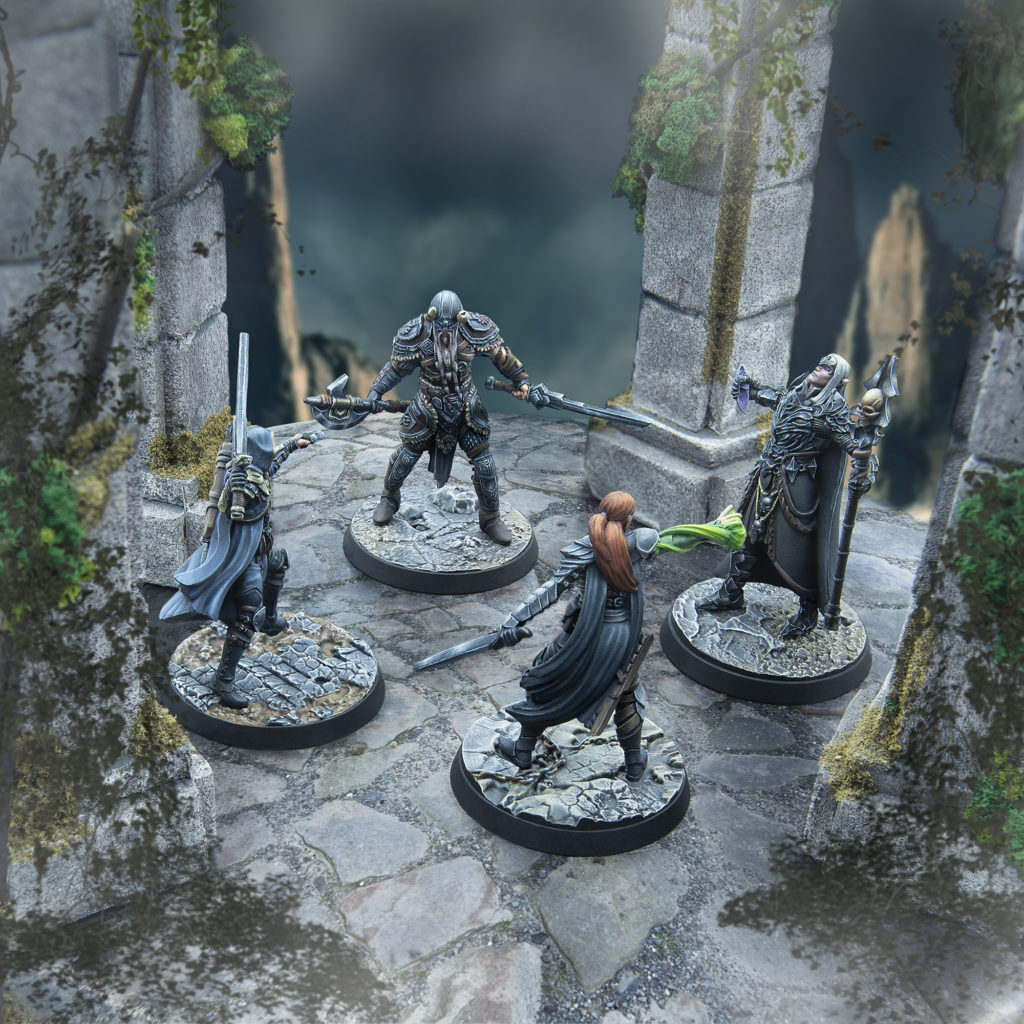 "It's tough articulating how excited we are to have The Elder Scrolls Online cinematic characters join Call to Arms," said Chris Birch, co-founder at Modiphius Entertainment. "We're huge fans of The Elder Scrolls universe here at Modiphius, and these miniatures were painstakingly crafted to reflect every minute detail of the beautiful character models seen in cinematics."
 
This set of miniatures features: 
 
Braided Beards, Pointed Ears: Be it The Breton, Mannimarco, The Nord, or The High Elf Sorceress, players can choose from four fan-favorite characters from The Elder Scrolls Online cinematics 
Tamriel's Finest Craftsmanship: These lavish resin miniatures sport the iconic garb and weapons each character is known for! 
As Legend Foretold: Take these figures into existing Elder Scrolls: Call to Arms campaigns with no extra modifications needed, as they are built with existing rulesets in mind 
Dragonborn eager to get their hands on The Elder Scrolls Online Cinematic Heroes can place their orders now on the Modiphius store at £40. Additionally, The Elder Scrolls: Call to Arms Core Rules is also available starting at £35.00 GBP.
Be sure to join the MMOSWorld community Discord: https://discord.gg/D8MYHkG