ESO 2018: Elder Scrolls Online Summerset DLC Review and First Impressions (Day 1)
The beautiful thing about The Elder Scrolls Online is that it's all connected and it all makes sense. Anyone that's been playing regularly over the last year will perhaps know that stories are a great sense of joy in ESO. That's not changed I'm glad to say, and Summerset picks up right where the previous two story DLCs left off – with both Lord Vivec and Sotha Sil telling you that Summerset is in danger thanks to the Daedra.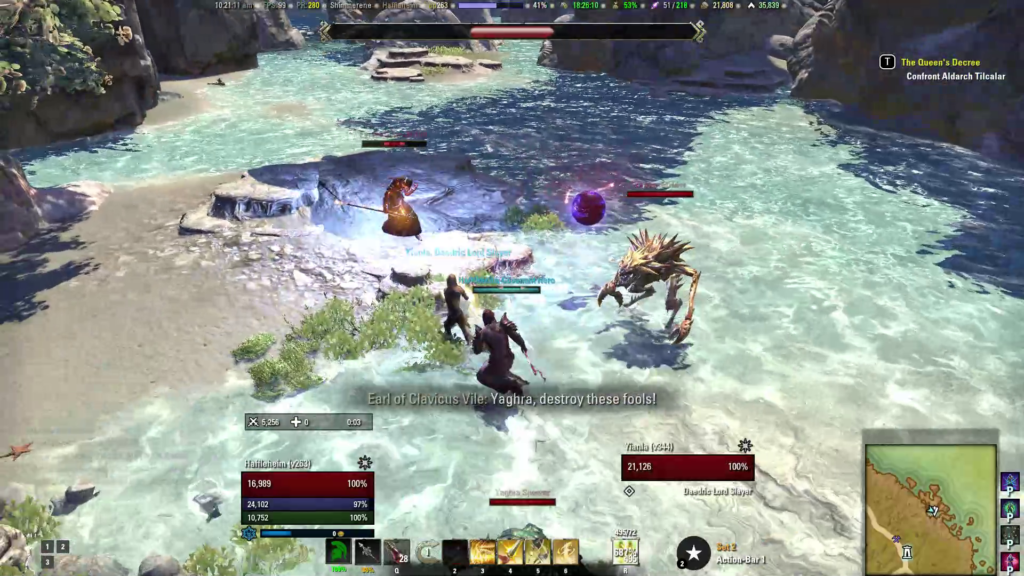 And that's how things start in Summerset. Your ticket unto the island is a boat ride from your faction's major city, and off you go to meet Razum-Dar, the Eye of the Queen. I've spent roughly 12 hours in the early access so far since 21st of May, and here are my quick impressions.
As far as the island goes, it's gorgeous. The High Elves sure know how to impress. The play map isn't as large as Morrowind's Vvardenfell, but there's loads of ground to cover and content to complete. The major cities all look incredible, and there's a sense of wonderment whenever you approach one.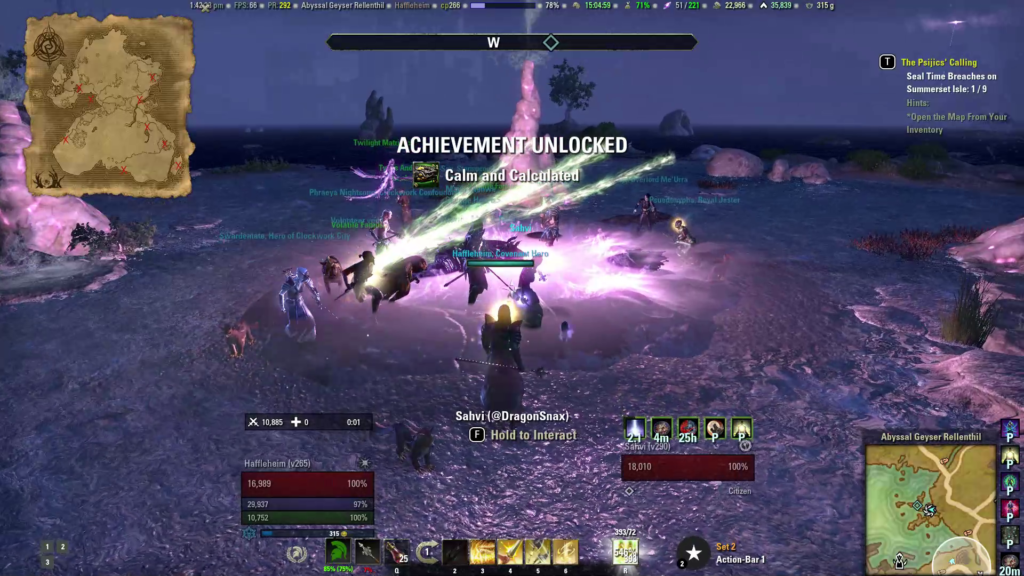 No story spoilers in this post of course, so let's talk about the things that we know were going to be big in the DLC. First up, Abyssal Geysers. These are organic landscape content that can be found throughout the island, in six locations. And as I suspected, they function just like Dolmens in the base game regions. A spew of purple lights go up in the sky, indicating that things are about to get ugly. It's also a signal for all players in the vicinity to converge on the spot to take down waves of monsters, and finally down a unique, random boss before looting the good stuff. The formula has existed before as I've mentioned, but this time around, the locations are different – in the sense that they usually take place by the beach. At least we have organic content back now, which was missing from Morrowind and even Clockwork City.
Elsewhere, Jewel crafting is now available and the first thing I noticed on the island was that there's new resource nodes like Pewter to mine. Heading to a crafting station in town, you'll see a brand new jewel crafting station and that's your queue to start leveling it up. You may now deconstruct all the rings and necklaces you've been hoarding for levels, which in return allows you to spend points into crafting passives for the jewelry line, to make better ones for yourselves. This is a great addition and definitely gives players something to work toward in this DLC.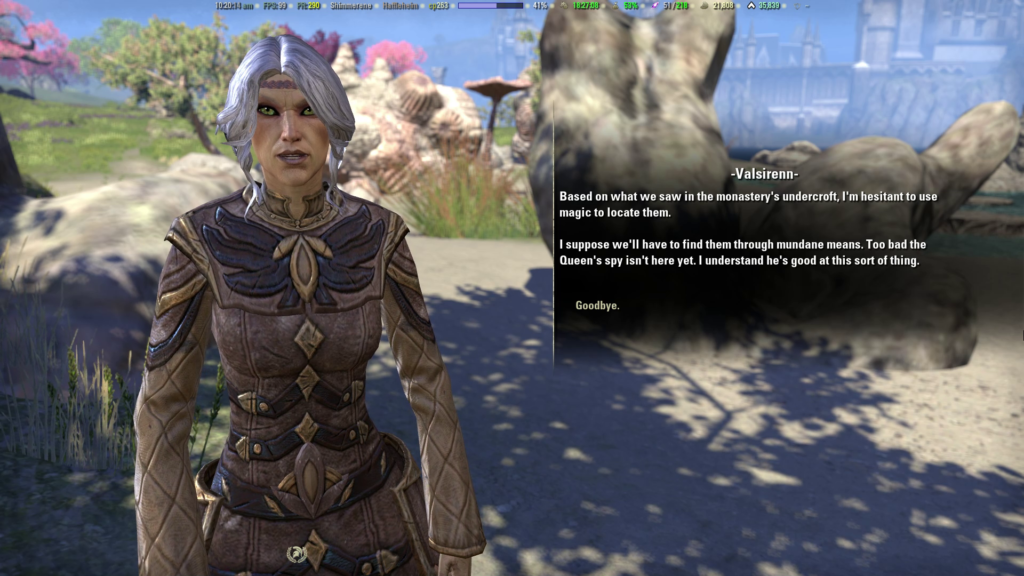 From a questing perspective, the early ones I've done didn't disappoint. The writing is deeper and engaging, and the voice acting is on-point, and has been since Morrowind a year ago. There's family feuds to solve, murder mysteries to investigate and even a stint as an artist, which I found to be one of my favorite quest chains ever.
There's still much more to do and explore, like getting the new Psijic Order skill line, and tackling the host of new Delves and dungeons, so stay tuned to the next part of this first impressions!