Fortnite Makes $100 Million In Its First Three Months on Mobile
Fortnite is the juggernaut that just won't stop. During its first month on mobile devices, Epic Games made a respectable $25 million from gamers on iOS and Android. Now three months later since March 15th, Sensor Tower are reporting that the game is about to make $100 million in total – including revenue from Fortnite's Nintendo Switch launch.
More impressively, in reaching this milestone, Fortnite has overtaken some of the most successful multiplayer titles from the past couple of years. This includes Honor of Kings/Arena of Valor and Knives out, as the chart below showcases.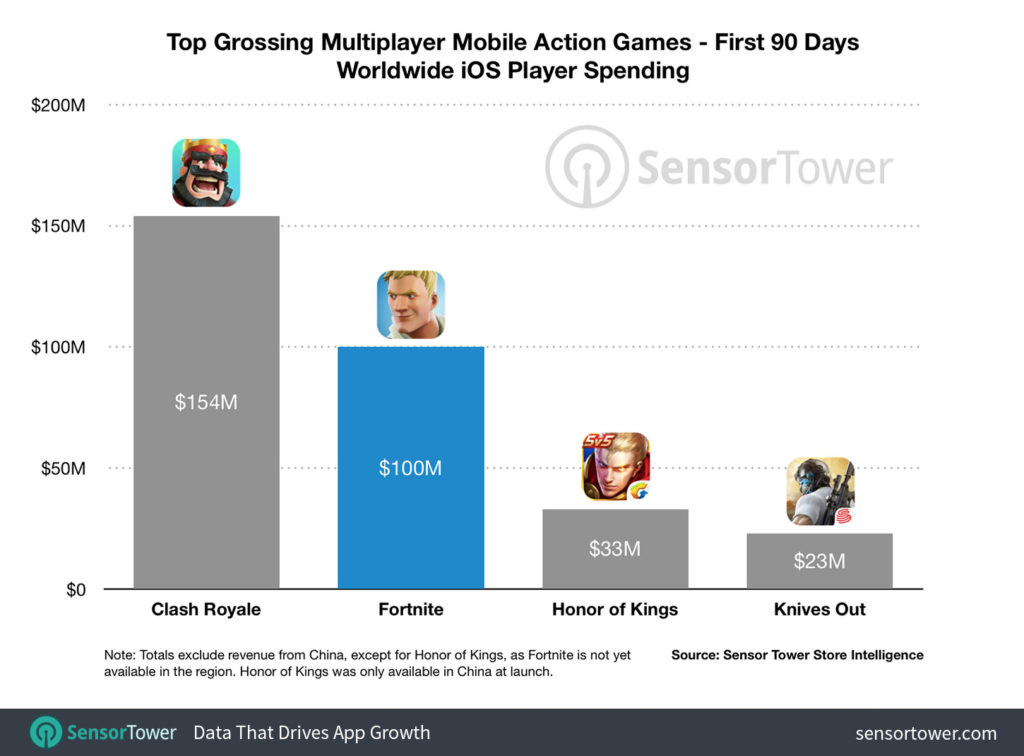 Epic Games still have a long ways to go to over take Clash Royale, arguably the most lucrative mobile game of all time. However, CR does have a few years head start, and in terms of gameplay, isn't as niche and demanding compared to any game from the Battle Royale genre. Don't snicker at that just yet though, given time, Epic Games may just close the gap.
On the reasons as to why PUBG isn't on the charts, Sensor Tower says that Tencent's mobile PUBG has only been monetizing for 60 days. They also estimate PUBG mobile's revenue to be around $5.2 million. This means they'll need to be a lot more aggressive to catch up to Fortnite, which is already making strides across all platforms.