Final Fantasy XIV's Shadowbringers expansion has introduced two brand new jobs, the Gunbreaker and the Dancer. Naturally, players want to play the new jobs in the new expansion, but you'll find that you can't. Both of them begin at level 60 and you have 10 levels to grind before you can enter the First. Down below are some new player tips on how to get that XP for new players.
Is Leveling Fast?
The answer is no, barring a few exceptions. As a new player to Final Fantasy XIV, the most important thing you need to do is to complete main story quests. These are abbreviated to MSQ's from here on out. MSQ's are important from the beginning of A Realm Reborn right up until current content. In order to to play the two new Jobs, you must have a Disciple of War or Magic at level 60 to begin with, which means, if you don't already have an existing level 60 character, make on first. Go through the MSQ's like Heavensward's expansion to get a good chunk of XP from the Main Story Quests and its Dungeons. This could take a few days. If you can't wait, there's always that Job level skip potion to level 70 which costs $20.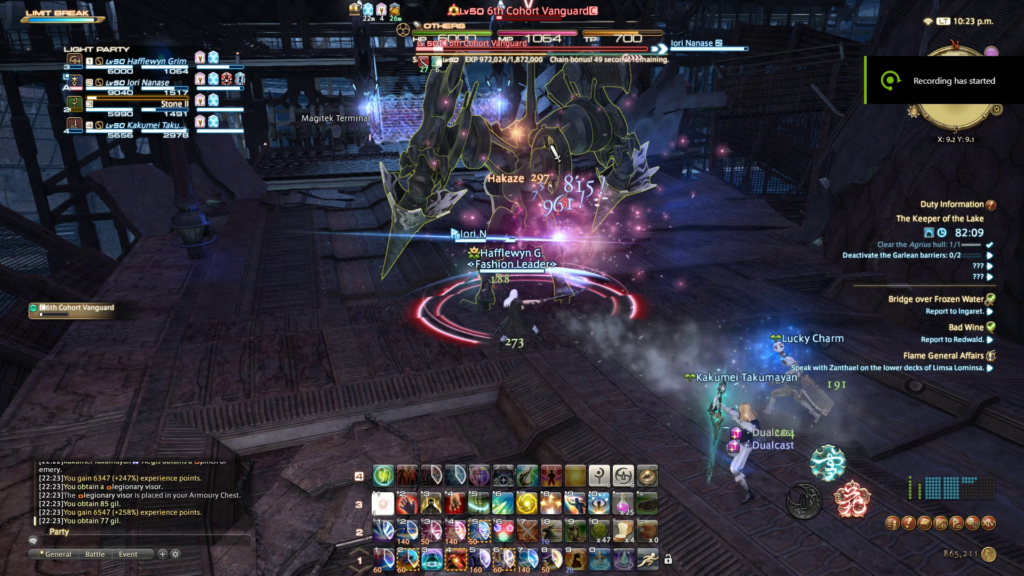 Should I Skip Side Quests?
In the ARR base game and beyond, there are hundreds upon hundreds of side quests that fleshes out the game world. These are side stories that often time adds flavor that has nothing generally to do with MSQ. They also offer less XP rewards, so you should skip them if you're in a rush to get to 70 and to the end of Stormblood. Saving side quests is also a good idea if you plan to level other Jobs down the line, and these skipped quests can be revisited for XP farms as MSQs are not repeatable. A good tip is to do them in bulk on one character, but save them for turning in on another Job that you're leveling which could use the XP instead.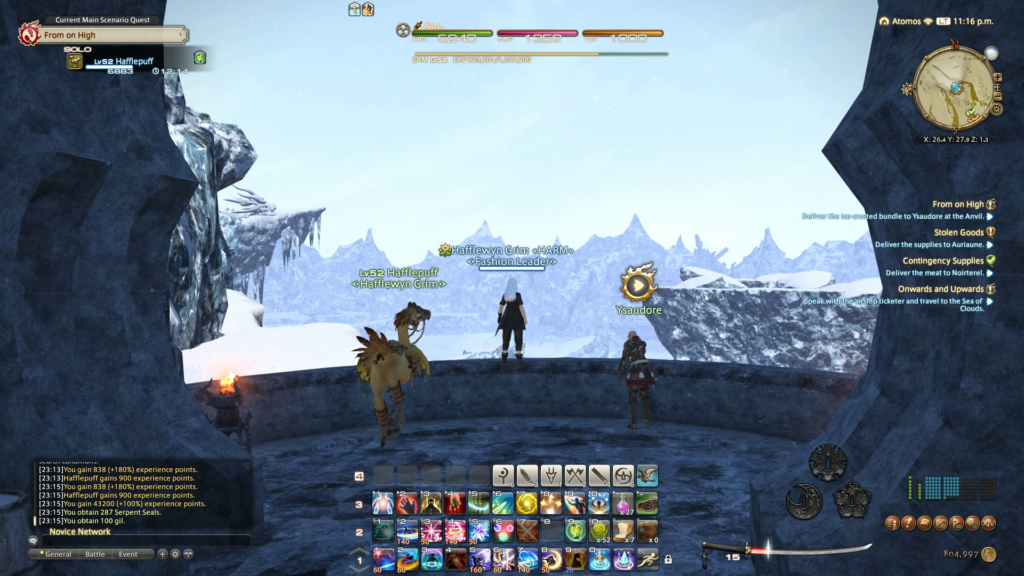 What Should I Do Besides MSQ
This is perhaps the most important bit. Just following the MSQ from A Realm Reborn, to the Heavensward per-requisites and to the Heavensward expansion isn't enough to get you past the line in terms of XP. Especially in the two expansions, you'll find that there's a level requirement gap that jumps suddenly and now you have to look around for other means of XP. To mitigate you facing this issue, here are some general tips with priority taking a higher place on the list:
Duty Roulette: Do them every day, and there are four of them (Level appropriate dungeons, Leveling, Trials and Main Scenario) and each offers a damn good chunk of XP.
Palace of the Dead: Unlock this piece of content and run it between Duty breaks or when you've done them all.
Heaven on High: Similiar to Palace of the Dead, HoH is the deep dungeon for the Stormblood expansion and it's awesome getting XP for both the new Jobs quickly.
Participate in FATES: This content on the world scales and is also a good way to level you companion which has benefits for solo players that are new to Final Fantasy XIV.
Eat food: Certain consumables like food offers a 3% XP bonus that will help during gaming sessions where you're killing things.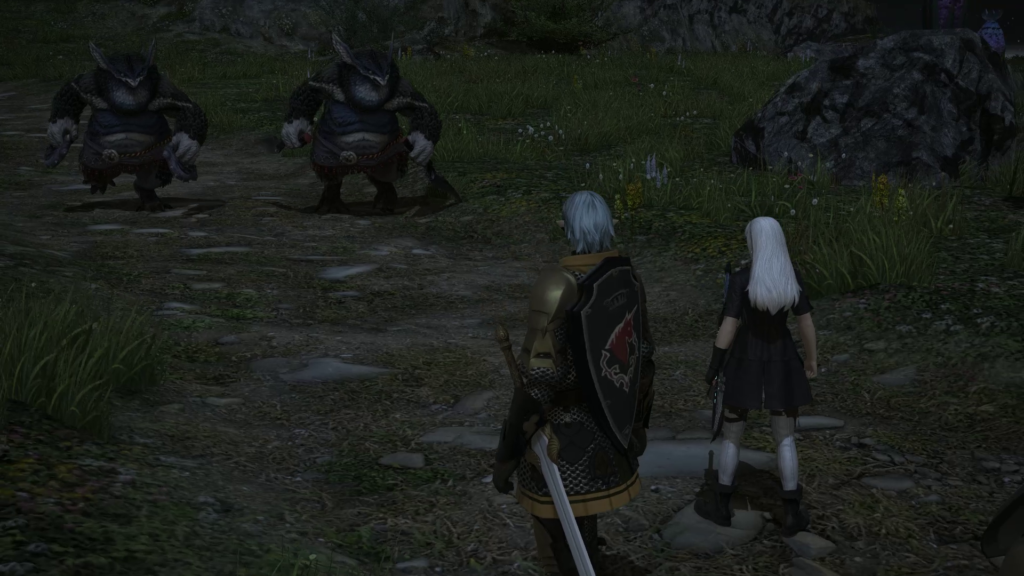 Is There No Simpler and Quicker Way?
There is, but it'll cost you both money and more importantly, rob you of the enjoyment of an immersive story-line, especially for the Hevensward expansion. On the Mogstation, players can purchase an optional MSQ skip potion that gets rid of the base game content and Heavensward expansion in one go for about 15 Euros. You'll still need to start and finish the Stormblood expansion plus the Shadowbringers prerequisites, but this potion cuts the time in half than doing it without. At the end of the day ask yourself: do you mind missing the best part of the game, which is the story content or not? If the answer is no, then swipe that card.