Lineage 2 has received its biggest update of 2019 so far and for players both returning and new, here's all the details you need to get up to speed on what's available to play in-game right now.
Essence Update Overview
The new Lineage 2 Essence update is extremely important for the whole Lineage 2 universe — a new class has appeared for the first time in many years! This new class has been launched exclusively on the Essence PvP version that was released less than a year ago.
The brutal Death Knight is literally born for battles with other players. He is able to turn into a flaming skeleton and is accessible for three races: Humans, Light Elves and Dark ones. Each race has its own element with a number of unique abilities useful in PvP.
That is strange… This class is only available for male characters. Likely female elves and humans will be compensated later on.
3 v 3 team match has been introduced for the first time with the update. In this mode, both allies and enemies are randomly selected, and players will only have a couple of minutes to get buffs and think through tactics. The final reward awaits everyone, so losing is not scary.
In addition, a new event, "Battle for the Orc Fortress" is now available in the game. Now the players will have to regain the Fortress standard from monsters and other players alone or together with their clans. In addition, one more castle — Goddard — has been opened for sieges. New high-level hunting areas and an extended list of rewards for random crafting have been added: now, if you are very lucky, the character can get enchanted equipment when creating items!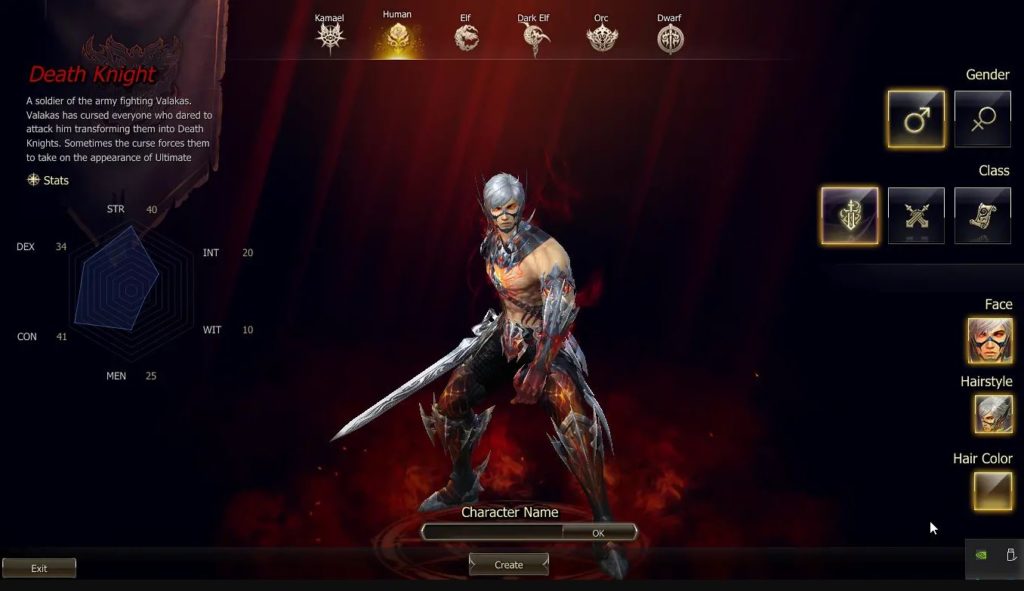 On The Death Knight
Death Knight is a new PvP class available in a form of Human, Elf and Dark Elf, exclusively in the Essence version. The class is armed with a whole arsenal of buffs and debuffs. It can turn into a flaming skeleton, slow and weaken enemies and increase a cooldown of their skills.
About 3v3 Team Matches
3 v 3 Team Match is a new PvP mode that exists only in the Essence version. Players who have reached level 70 can join the match, but only 5 times a day. The arena is open in the evening from Monday to Saturday. The match continues until all the players in one of the teams die, or until the time runs out. Both teams receive the reward.

The Battle for Orc Fortress
The Battle for Orc Fortress is a new clan event in which a character of any level can take part. The fortress is attacked by Lv. 70-80 monsters. The event takes place every day at 20:00 server time, and pre-registration is not required. The clan that owns the fortress receives a bonus to experience, SP and Adena until the next attack.
Goddard Castle
Goddard Castle is a second castle opened for sieges. You can conquer it, like Giran, every Sunday from 20:00 to 21:00 server time, having previously submitted an application.