For those away from their PC gaming rigs and need to get their MMO fix on the go, mobile MMORPGs are looking good right now. Here are some of the best 2021 Mobile MMORPGs worth checking out.
Warhammer: Odyssey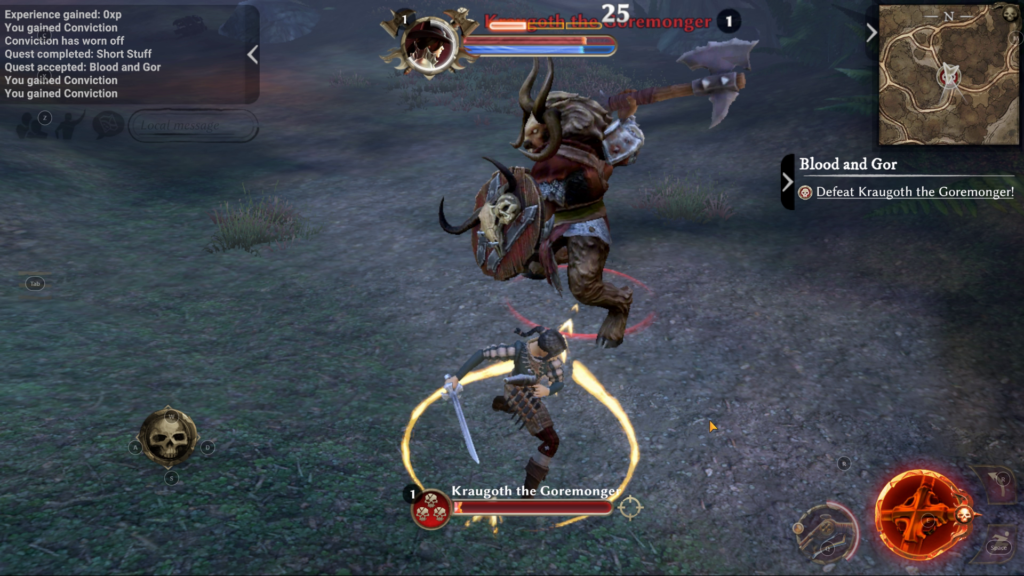 Developed by Virtual Realms, Warhammer: Odyssey is a full 3D mobile MMORPG that's just launched this month, and it's based on the Warhammer IP. The game is set in a very familiar Old World timeline and will feature iconic locations, characters and classes from the Warhammer Universe. The gameplay is an ode to our favorite MMORGP games of the past, with classic questing and combat styles. More importantly, there's an emphasis on the RPG element of growing your characters, with dedicated stat level up sections that make powering your favorite class addictive.
Classic MMORPG systems and mechanics are available – from guilds, to crafting and more, the studio says that there will be a good mix of PvE and PvP to offer something for everyone. It's a good shout for a free to play Western mobile title.
Black Desert Mobile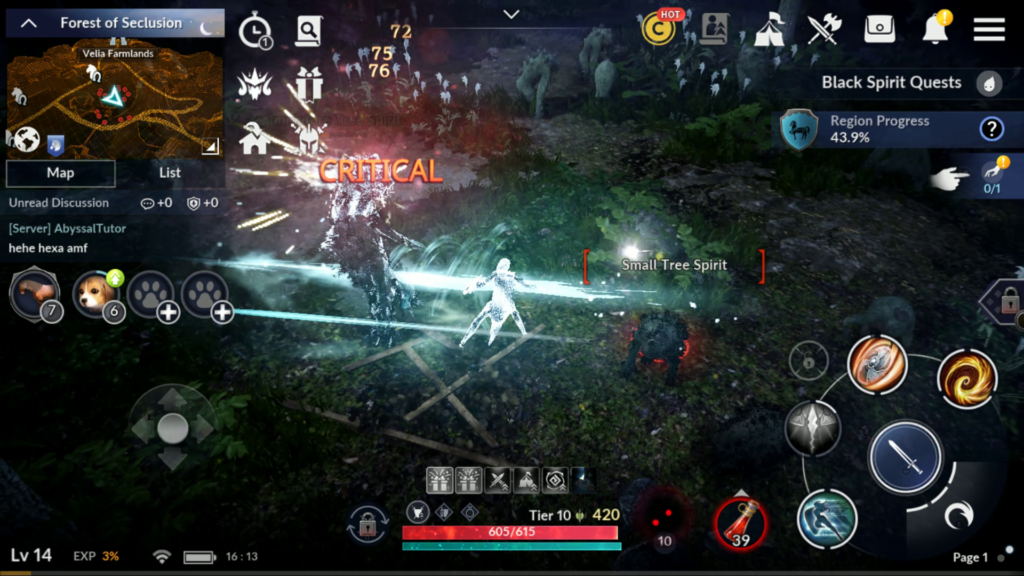 Now for something Eastern, there's just no looking past Black Desert Mobile, one of the best action MMO games on mobiles on the market right now. Following the PC version, Black Desert Mobile's combat, graphics and gameplay hooks are top notch, keeping you addictied for hours on end. It's a more streamlined experience than the somewhat confusing PC version for new players, and it's highly recommended that new players play the mobile version instead.
EVE Echoes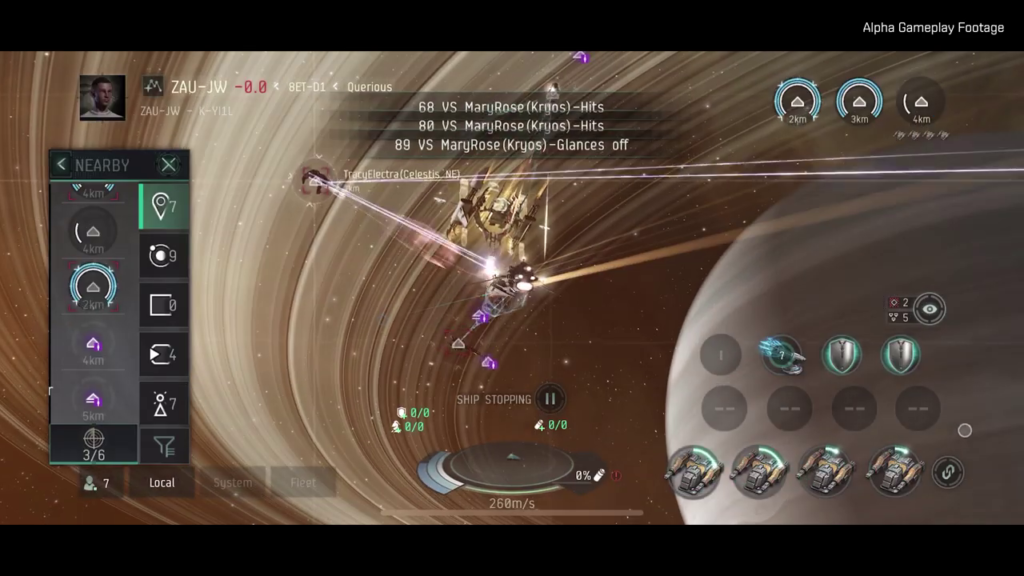 Developed by NetEase Games in conjunction with CCP Games, EVE Echoes is a brand-new sci-fi MMO game set in an alternate universe of New Eden that brings the authentic EVE Online experience to mobile devices. In addition to retaining EVE's signature gameplay mechanics, EVE Echoes also includes basic tutorials for new players to advance and enhance their space-faring experience. EVE Echoes is dedicated to bringing the enormous universe of EVE to mobile devices and the Open Beta introduces more advanced ships and new modules to the game. Furthermore, the most hotly anticipated weapon system, Drones, has come to EVE Echoes in a new form.
In order to meet the increasing demand for in-game business dealings, a new trading platform – "Interstellar Trading Center (ITC)" – has been opened up. In addition, a new mission type – Storyline Missions – has been added to Encounters. All players joining EVE Echoes' Open Beta will have access to these unique features.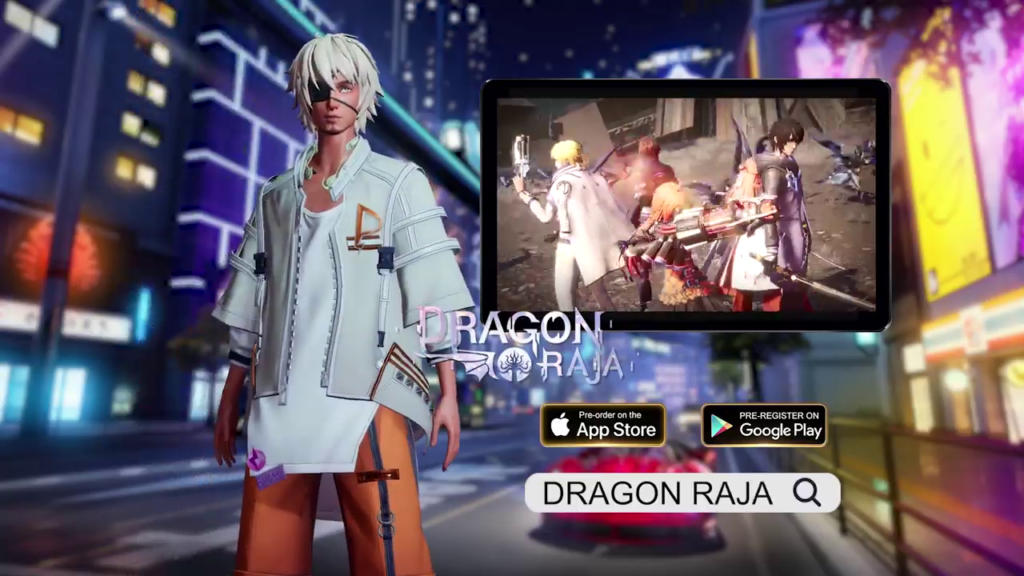 Dragon Raja
For a totally unique mobile MMORPG experience, you need to check out Dragon Raja. This is a futuristic 3D cyberpunk mobile MMORPG that has already launched globally in NA. The game features PvP, PvE, full story quests, cut-scenes, voice acting for dialogues and it runs on the Unreal Engine 4.
Dragon Raja is aesthetically pleasing and sets itself apart from the clones of other games out there. Some of the interesting thing players can do in this MMORPG are things you'd expect from a Second Life sim – you can play Basketball with friends, race cars in drag races or just chill and dance at the club. All this is in addition to some traditional MMORPG gameplay like dungeons and raids which is why Dragon Raja is a highly rated mobile MMORPG in 2021.