We've seen plenty of MMORPG content drops in 2018 for the triple A games, the early access titles and even the indie games. What separates the average from the good, is a quality content update that offers layers of fun new things to do, be it story, progression or group content. With that, we're highlighting our top 5 best MMORPG content drops of the year.
Elder Scrolls Online Summerset Chapter
The Elder Scrolls Online released the Summerset Chapter in mid 2018 to critical acclaim. This content expansion brought with it hours of brand new story content in addition to new progression. For starters, the main story content is a continuation of plot lines that have been building up since the base game, subsequent DLCs and 2017's Morrowind chapter. The end result is a spectacular climax to the Daedric war story. The Chapter also gave players a new Psijic skill line, and while there wasn't a new class, it would suffice. The new zone of Summerset Isle is a great change of scenery from the past DLCs, and the amount of map content to do in the form of side quests, Delves and the Cloudrest Trial was good fun. All in all, the Summerset Chapter was good value for money.
World of Warcraft Battle for Azeroth Expansion
WoW's BFA is a polarizing content drop, as most of what World of Warcraft did this year seem to do. It can't be helped especially if your game is also the most popular MMORPG of all time. The Battle for Azeroth expansion turned players against each other as the Alliance and Horde factions go back to warmongering, and the new zones in Kul Tiras and Zandalar are packed with story content, quests, dungeons and of course raids. These core content offerings were solid, while other parts of the expansion like its new features, Island Expeditions and Warfronts are where the expansion didn't deliver. Progression systems like the Azerite Traits for armor was also heavily criticized, but a fix has been in play since Update 8.1.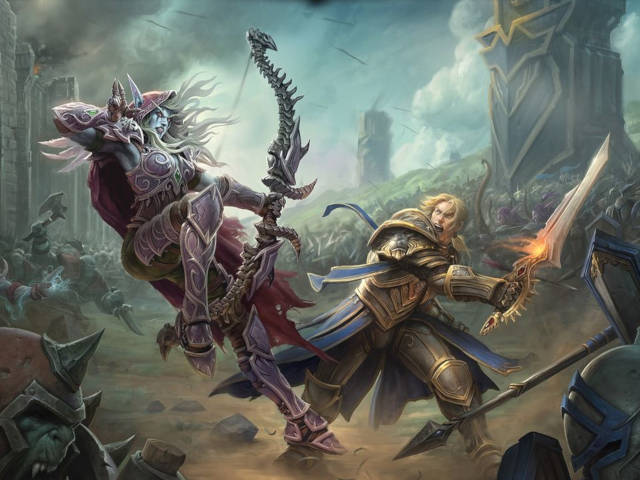 Ashes of Creation: Apocalypse Battle Royale Game
Jaws were dropped when Intrepid Studios announced a separate game alongside its on-going development of the MMORPG Ashes of Creation. Apocalypse was a new battle royale game that let players kill each other for free, and then earn cosmetic outfits and weapon skins which will all carry forward to the MMORPG when it gets released. As per usual, players were unhappy about the amount of resources that went into creating this game. The good news is, assets and systems like combat, animations and the environments didn't get made from scratch, but merely an import from the MMORPG in-development and Apocalypse was a means to an end to test these systems while players were playing it. Bottom line, Apocalypse is a fun fantasy BR game that costs nothing to play.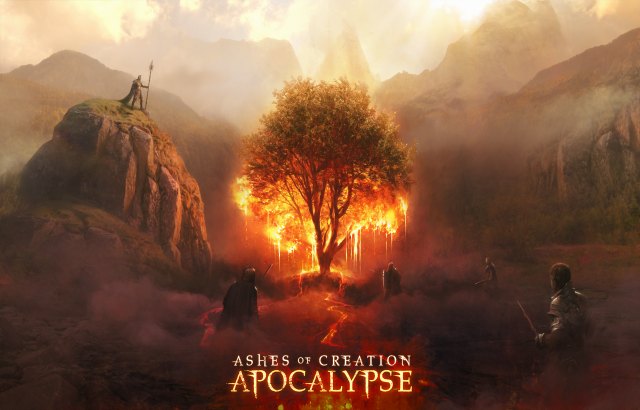 Star Wars: The Old Republic Jedi Under Siege

SWTOR's Update 5.10 Jedi Under Siege did something plenty of players have been wanting. It finally ended the Outlander storyline of the previous two expansions and went back to its roots of Jedi vs. Sith. The new update served as a prelude to something bigger, taking place on the planet of Ossus where players picked their allegiances between the Empire or the Republic. The map was a throwback to SWTOR of old, with plenty of daily quests, world bosses and things to do while waiting for a new expansion in 2019. The main story also had some shocking reveals, like the return of Darth Malgus, back from the dead.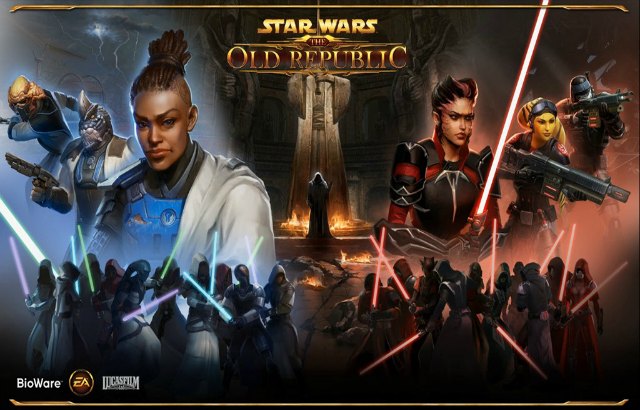 Guild Wars 2: A Star To Guide Us
In the world of Tyria, Guild Wars 2 has been busy this year continuing its Living World Season 4 story. Episode 4 A Star To Guide Us was the final content drop of 2018, and it's the best in Season 4 thus far. The fight against the Elder Dragon Kralkattorik is almost at its climax, and the main story chapters provided both shocking and emotional twists. Eir returned briefly, while Blish sacrificed himself to ensure the Dragons Watch had a way to track the dragon. The reveal that Taimi is dying was also painful. Elsewhere, episode 4's map meta event brought back a new Shatterer world boss which was incredibly fun.