The Nintendo Switch is an awesome and capable console featuring a ton of great games in its roster already and we'd like to see more added to the lineup in 2020. Besides the Nintendo exclusives like the Mario games, Legend of Zelda and SmashBros, third party publishers have also been contributing some immense titles. It started with the likes of Doom and Skyrim, and now all the big players have arrived. Fortnite, Warframe, Overwatch and even the Civilization franchise are on the Nintendo Switch. What does this mean? It means the Switch has the potential to bring more great games to the roster, and here are our top 5 most wanted games on the Nintendo Switch for 2020.

5. The Sims 4
The Nintendo Switch has some great variety of games across all genres. One of the most popular ones feature simulation. Think Stardew Valley and Harvest Moon. But it lacks the big human simulator which only The Sims franchise can provide. The Sims 4 would be fantastic to have for a couple of reasons. Chiefly, with all the expansions and packs out for it currently, it is the most completely Sims experience to date. And being able to take that portability fun with you anywhere will be a huge plus. The game play port will also transition nicely thanks to the consoles touch screen features, which will be needed as the UI in the Sims 4 can get cluttered with information. But of course, the easy fix is just to dock it and play in TV mode instead.

4. The Elder Scrolls Online
While we have some average MMORPGs on the console so far, what we don't have is a buy to play title that has all the elements of an online RPG that fans know and recognize. We're talking about The Elder Scrolls Online of course. The game in its current state, is perfectly playable across platforms, with ESO already being on PC, PlayStation 4 and the Xbox One. It's controller support will be perfect for the Switch, and it's action combat system will be glorious to play on the console too.
Can Zenimax Online Studios make it happen? While their focus is rightfully on the new content and season which will be reveled later in January, its unlikely that they will announce a new port any time soon but we sure hope they will consider. Elder Scrolls Online would be a massive hit on the Nintendo Switch for sure.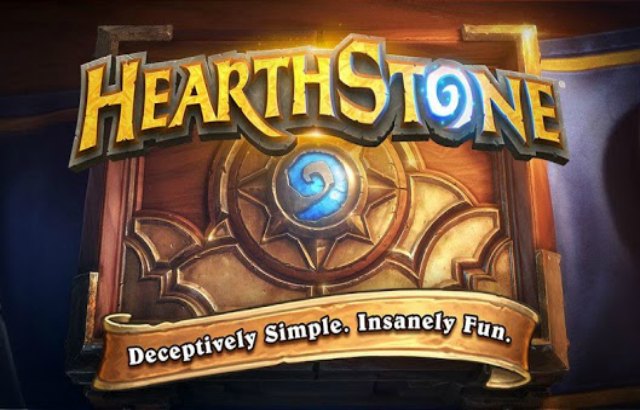 3. Hearthstone
Dear Blizzard, thanks for Diablo III on Nintendo Switch, but can we please have Hearthstone next? A year ago we said D3 would break boundaries if it arrived as there aren't many top down hack and slash games of quality on the console. Blizzard answered the call and released the Diablo III Eternal Collection which ended up being a best seller. Next, Hearthstone will definitely dominate the Switch e-shop for a few reasons. Firstly, it'll be the best card-game on the console, it's free, it's easy to play, and the Switch's touch screen and controllers will make gameplay a breeze especially for pick up and go play. Just thing about it, Hearthstone on the Switch will be hard to put down.

2. XCOM 1 and 2
At E3 2018, Microsoft announced Gear Tactics: a squad turn-based strategy game set in the world of Gears of War. This aims to provide Gears fans with a different experience, but also to plug a gap that currently exists on the e-Shop – the lack of big named strategy games. When it comes to the ultimate nail-biting turn-based experience, XCOM: Enemy Unknown and XCOM 2 comes to mind. Either one of these games on the console will be a huge win for strategy fans every where. The first game is more than likely to get a port though, as XCOM: EU is already out for mobile devices on iOS and Android.

1. Final Fantasy XIV
As for triple A MMORPGs, many are asking Square Enix to port over its hugely popular Final Fantasy XIV MMO. The game is already available for PC and PlayStation 4, with an Xbox One release coming sometime in 2020. The game engine could possibly run on the Nintendo Switch, based on the calibre of online games we've seen on the platform so far like DC Universe Online, Dauntless and more. But would Square Enix work with Nintendo to make this happen?
The benefits of having FFXIV on the Swtich would be huge, as players can take their Eorzea adventures everywhere and possibly even open up the game to more audiences to boost its player numbers and subscription revenues.
Which games would you like to see come to the Nintendo Switch?