It's been a pretty good week for MMORPG games and here's a recap of all the biggest news happening this week alone!
The Lord of the Rings Online: New Expansion Pre-orders
LOTRO is a classic MMORPG that's still rocking it and to prove it, they've just opened up the pre-orders for its latest expansion dropping next month. The Minas Morgul expansion will introduce a new playable race, the Stout-axe Dwarves. In addition to that, there's two new regions – Morgul Vale and Mordor Besieged, on top of 7 new instances for players to run. Elsewhere, the level cap will be increasing from 120 to 130, and guild crafting has gotten some love so crafters can get some rare items. Check out the pre-orders here.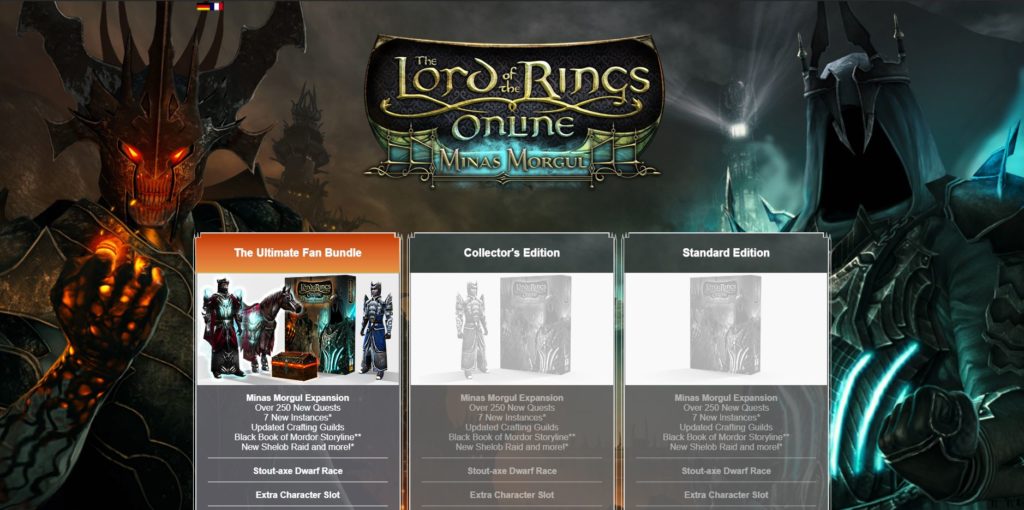 Astellia Launches Officially
Korean MMORPG Astellia has finally arrived in the West! The game begin its headstart last week and there are already players at the cap of 50. Today, the game will open its doors to everyone. You can jump in with a buy-to play pack or a subscription, whichever you prefer. Astellia promises a no pay-to-win MMORPG that offers both PvE and PvP content. The game centers around Astells – companions that you collect, gear and grow to enhance your own abilities and play styles.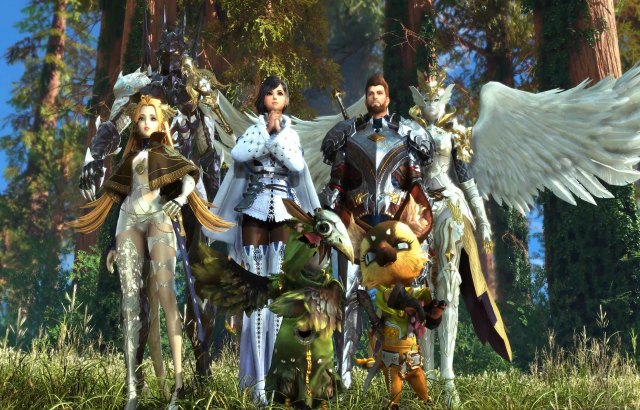 Dauntless Launches with 15M Players

Phoenix Labs officially launches its popular co-op action RPG, Dauntless, with its 1.0 update. With more than 15 million players in Early Access, this milestone marks the beginning of a new chapter for the ever-evolving online game. Today, Dauntless also received its largest seasonal expansion to date, "Aether Unbound," which features an all-new weapon, Behemoth, Hunt Pass, Bounty system and more. Dauntless is among the first games to feature full cross-platform support and is available to download now for free on Xbox One, PlayStation 4 and PC.
Elder Scrolls Online Discusses Class Identity
ESO's developers Zenimax Online Studios put out a really thorough discussion about the game's Classes. The devs outlined their visions and plans for class identity in this MMORPG moving forward and it's a fantastic read for everyone that plays the game. Here's a snippet:
What we don't want is to create scenarios where, to be effective, you feel obligated to fill a majority of your hotbar slots with non-class abilities. Forfeiting your class identity should be an option, but not a requirement to engage in PvE or PvP content. We acknowledge this is not the current reality for many classes and builds, and it's one of the major areas for improvement we intend to tackle.
Read the full article here.
TERA Reveals Skywatch Finale
Launching in October for North American players,  TERA's upcoming Aerial Island marks the end of the 'Skywatch' series of updates with the addition of the floating region of Exodor, containing four new quest-filled zones and the title's signature Big-Ass Monsters (BAMs), as well as new and updated dungeons and more powerful gear for players to earn. To prepare players for their high-flying adventures En Masse is hosting weeks of in-game events to help players level and gear up for the challenges that lay ahead. These include leveling events, enchanting events and even dungeon events so be sure to make use of it!