Plarium has a knack for creating some of the most addictive and fun browser strategy PvP games on the market today, be it for hardcore players or social and casual players. From mobile phones, to tablets, browsers and even Facebook, it's hard to not take notice of a strategy franchise that offers players unique fantasy settings and a great escape for light gaming. As a new player, where do you start and which games are worth looking at from Plarium? Here's our pick of the top 5, and the very best of Plarium's catalogue of games.
#5 Pirates: Tide of Fortune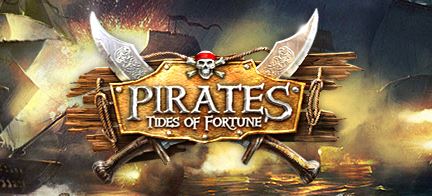 Everyone loves pirates right? In 2012, Plarium released Pirates: Tide of Fortune for web browsers to critical acclaim from the gaming community. Set in a desert island in an era where pirates thrived, the game allowed players to unleash their inner "Yarrr matey"  and build their own pirate bay, ships and fight against each other in sea-based battles. The concept of the game is similar to most other Plarium games in the sense of having to gather resources, research and conquer the map to make it.
The unique difference here is simply aesthetics, and the one game where the naval aspects of the game outshone pretty much everything else. To summarize, Pirates: Tide of Fortune is a slick, polished nautical-themed social game that takes its cues from more complex multiplayer strategy titles, and set the blueprint for future Plarium games to follow.
#4 Total Domination

One of Plarium's early games, Total Domination predates many of the fantasy settings that make up Plariums current superstar line-up. Set in a sci-fi fantasy with contemprorary units and world, Total Domination for the most part, plays pretty much like the rest. What set the game apart back then, was the questing system that was pretty robust and it complemented the progression mechanics of the game.
Another good thing to come from this early title was the voice acting by some characters and units which was unheard of in similar browser or Facebook games. While there were issues, such as having to play in fullscreen mode to get the best experience or the lack of a social chat system, Plarium has since innovated and returned with improve titles, some of which are below in this list.
#3 Stormfall: Age of War

Back when Facebook was just hitting its stride and taking its place as the stalwart of modern social media platforms, so were the games that were coming out for Facebook users. Among them was Stormfall: Age of War. In 2012, with over 250 million registered players, Plarium introduced the world to Stormfall on Facebook. It's a high fantasy web browser strategy game that mixes diplomacy with PvP warfare, and now six years later, is considered a classic among Plarium players.
What made Stormfall: Age of War popular back then? It was probably the level of depth and layers of progression that one could achieve by both playing for free or by paying, which understandably, some players take issue with. Moreover, its 2D graphics still holds up today, even when Plarium's newer titles are more of the 3D and highly animated variety. If you want to experience the birth of one of the best browser strategy games in the modern era of social media, then definitely check out Stormfall: Age of War.
#2 Vikings: War of Clans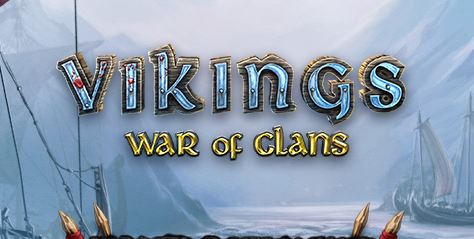 Relive the age of Vikings, where plunder, profit and power is the way of life. In Vikings: War of Clans, your task as a Jarl is to strategically raise your village into a Viking empire.Be prepared for the eventuality of war too. Other player's and their villages are situated nearby to you on the map. War in the form of raids are huge possibility the more you play, so what do you do? That's where some strategy and planning comes into play.
You have to plan the resource buildings within your kingdom to maximize your armies. Train from several tiers of Viking themed soldiers and units to defend yourself and attack others. You are given a Hero too, who gains levels and uses gear that will help you greatly. But don't forget your technological research! Strategize which research boons will aid you greatly when just starting out, and that should help you in the late game. Are you up to the task?
#1 Throne: Kingdom at War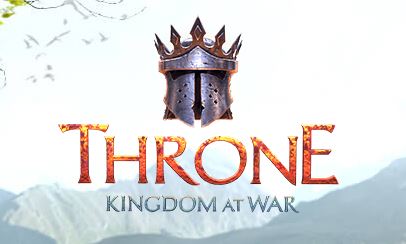 Arguably the most popular Plarium game right now has to be Throne: Kingdom at War. As with all the other Plarium games, the setting is a unique take on a period where history meets fantasy which results in a great browser strategy game. The key difference that Throne leverages over the rest is its hugely competitive and enthusiastic player base that's evident on both the forums and in-game. There's just a different feel to Throne that is hard to match and must be experienced.
Joining a top Order (guild) is perhaps the best way to experience this, and as usual, everything else is well polished. From the smartly designed tutorial, to the graphics and aestethics – even the music is decent enough to leave on loop if that's your thing. So how do you want to play? Grow you empire with a multitude of resources, knowledge through research and of course, an army consisting of various units and a hero character. Then, it's up to you to go conquer or be conquered. Thrones is a well balanced game that will offer you hours of fun all from the comfort of your browser, so yes, you can browse Facebook or YouTube whenever.