WWar Thunder is a 3D MMO Shooter that places emphasis on PvP and realistic battles; the game is set during World War II and features vehicles from that era. It was developed by Gaijin Entertainment and first released in 2013 for the PC and PlayStation 4.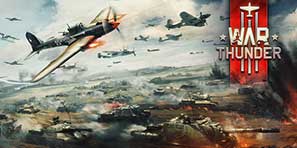 Graphics 
Social/Community 
Players have the option of engaging in ground based or aerial combat; there are over 350 aircraft in the game and over 140 tanks in the game. Each unit is realistic and based on real vehicles that existed during World War II which includes unique statistics for each one. The vehicles in the game are highly customizable and players can upgrade them by researching new technologies; there are three main upgrade areas which allows player to create build that suits their play-style. While each upgrade does require several research points to unlock, it can be done instantly using premium currency.
Most of the cash store is for cosmetic items however there is a clear advantage for players who purchase premium currency; it's also possible to purchase new vehicles and perks which impact game-play. Players can also pay for a Premium account which provides experience boosts.
There are three unique game-modes open to players: Arcade Battles, Realistic Battles and Simulator Battles. Arcade Battles is the casual mode, the controls and user interface is much more simple which makes it perfect for new players. The Arcade mode also offers large scale team-based warfare where up to 32 players can battle in the same instance.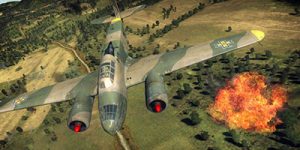 Realistic Battles is for more experienced players as it requires players to return to base in order to reload their vehicle; players are limited to selecting vehicles from one nation and the mode also allows for historical battle reenactments. Players battle in team-based combat where the controls are much more detailed and more game mechanics, such as physics, are active.
The final game-mode is Simulator Battles which is the most realistic mode and demands that players use a joystick or game-pad to play the game. In this mode, only first person view is available as players fight for their selected country.
War Thunder provides solid game-play and is highly realistic almost to a fault; it features some of the best combat around for this genre of game and has a strong community behind that supports both casual and competitive play. While parts of the game can seem to be pay to win, all game-play changing items can be earned in the game.