You may not have played The Elder Scrolls Online, but there's a high possibility you've heard about it. Of course, who hasn't? Launched in 2014 by Zenimax Online Studios, ESO had a very rough start to life as an MMORPG. Promises were made and broken. For starters, the freedom to quest and explore at freewill didn't exist. Players couldn't explore the world on their terms in ways that The Elder Scrolls RPGs were known for. To make matters worst, friends couldn't play together which completely made the MMORPG factor obsolete.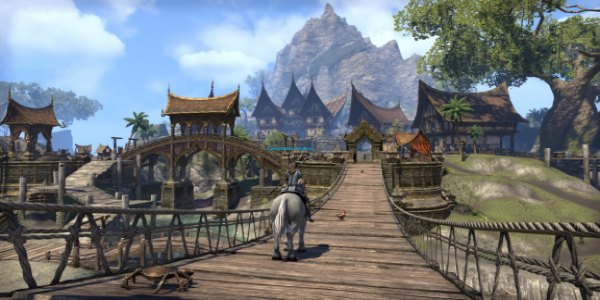 Today, The Elder Scrolls Online is almost a different game. Majority of the complaints from launch have been addressed. Fan favorite Elder Scrolls guilds like the Thieves Guild and The Dark Brotherhood have been added. The game is now on consoles, reaching a wider audience for revenue benefits. Level gated mechanics have been removed with the One Tamriel update, and gone are the days of player limitations. Level scaling arrived as well. On top of all that in the past year and a half, regular developer updates have hinted at things to come and they are worth the wait too.  So why should players get excited for 2017? The answer is because the developers aren't stopping with the good news. Here are some pointers that explains why The Elder Scrolls Online is worth checking out this year.
Return To Morrowind
Possibly the best news to hear as an Elder Scrolls fan is that we are going to be able to revisit the popular zone of Morrowind. Morrowind as a standalone RPG game received a cult following and propelled the series into garnering a huge fan following. The success of the adventures in Vvardenfell is the reason franchise successors Oblivion and Skyrim exists. So understandably, ESO players are naturally hyped. Recent DLCs are also making fans anticipate the quests and stories in Morrowind, because the quality has been excellent.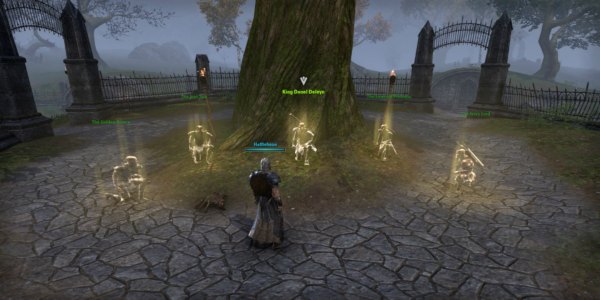 The Arrival Of Player Housing
Almost every MMORPG out there has player housing, and now The Elder Scrolls Online is getting theirs as well. Called Homesteads, players can now purchase homes in Tamriel. Houses can be bought in different sizes for either in-game gold or Crowns. What I love about Homesteads is how awesome the decorating system is. Besides the usual hook-and-place mechanic, the items are also fully functional. You can craft, read and do much more with them. Player housing adds more to the overall enjoyment of The Elder Scrolls Online. In between quests and PVP. In between questing and PVP, it would be great to wind down in your own little home or mansion.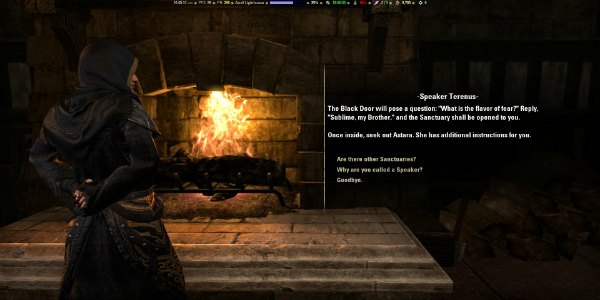 A Brand New Class
Four years later, The Elder Scrolls Online is finally getting a new class in June with the Morrowind DLC. The Warden will feature three new skill lines that are based on nature, such as ice, nature and animal companions. These are completely different from the existing classes and skills, so it's anyone's guess as to how good the class will be. But it's definitely the best time to add to the existing pool of classes. Over four years, players have exhausted every build and strategy out there for their classes. Therefore, the Warden adds much needed diversity to everyone's gameplay.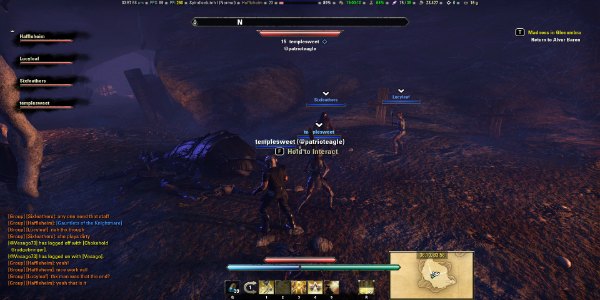 2017 is shaping up to be a great year for both The Elder Scrolls Online and its players. These three major updates only adds more quality content that will make the MMORPG more appealing than before, and one must wonder what else Zenimax Online Studios has in store for us.
[amazon_link asins='B01N39FFYS,B01MSDDCUI,B01N6WXIY1′ template='ProductCarousel' store='bbfc2a88-8742-406d-a442-1de313edd480′ marketplace='US' link_id='236b2db5-eb10-11e7-b2b4-9f603921bb28′]