WWorld of Tanks is a MMO action game where players take control of an armored vehicle in large scale PvP battles. The game was developed and published by Wargaming in 2010 for the PC; it was later released for the Xbox 360, Xbox One and PlayStation 4.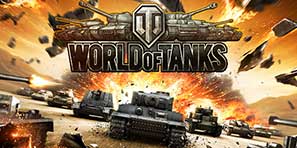 Graphics 
Social/Community 
There are over 350 unique vehicles in the game for players to select from; these are spread across the five different classes: Light Tanks, Medium Tanks, Heavy Tanks, Tank Destroyers and Self-Propelled Guns. Each class in the game has a specific role to play in battle however, players can customize their vehicles with various mechanical components and cosmetic items.
Players have five main game-modes to select from however, the Random Battle mode is split into three game types where players battle in 15v15 games; Random Battle can place players into Standard Battle, Assault or Encounter Battles. The Standard Battle type throws players into a team death-match style game where there is an added element of base capture. During Assault, players switch between attack and defend as one team fights to protect their base; the final type is Encounter Battles which is similar to Assault, in this mode players race to claim a neutral base.
Various game-modes are dedicated to clans or parties which reflect the strong competitive community that's driving the game; the game features a dedicated eSports community where regular weekly tournaments take place. Players are able to practice in custom lobbies with the Team Training mode and clans can even battle in skirmishes with the Strongholds mode.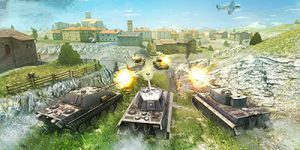 Combat in the game is focused around a single main gun and most vehicles use a 360 degree turret that gives players a wide view of the terrain; each map has different terrain however camouflage is an important game-play aspect. World of Tanks is an extremely strategic game where players must avoid being spotted by using cover while also looking for the enemy. The game is focused on team-play and utilizing the different types of tanks correctly can give players an edge so that the team can advance safely as a unit or strategically sneak up on the enemy.
After a match, vehicles may need to be repaired to keep them in perfect condition; new consumables can be purchased and ammo needs to be restocked. This can be expensive to do despite the fact that players are given monetary rewards at the end of matches.
World of Tanks is one of the best games in this MMO genre; it features strategic and team-based gameplay that forces teams to co-ordinate their movements so they can approach the enemy team. The competitive eSports scene is extremely popular and is well supported by the developers with several gamemodes focused on clans and teams. This may not be an easy game to learn but it is rewarding and offers high replay value at all levels of play.