The MMOFPS space continues to evolve in 2019 and we've seen some great titles released over the past 12 months. From franchise staples, to battle royale bloomers and even indie mods, here are our picks for the best shooter FPS 2019 games to play.
Insurgency: Sandstorm
What started out as a mod has turned into a fully fledged FPS game that players have come to love. Insurgency's rise to fame is down to just how good the original's gameplay was. And because of that, we saw the sequel release this month, Insurgency: Sandstorm. Simply put, it's excellent. It offers FPS lovers team-based tactics and objective oriented gameplay that doesn't feel boring at all. It's level of realism and fun is also through the roof, but more than most, its hardcore depiction of the conflict in the middle east is sure to garner many fans. It's currently on the Steam summer sale right now.
Call of Duty: Black Ops 4
One of the most popular FPS franchises returned this year, and COD's latest installment surpassed $500 million in sales in its first three days. That's no coincidence. It's a blockbuster. Besides bringing back a host of familiar game modes, BO4 also added a Blackout, a Battle Royale mode that ain't for the faint hearted with its blockbuster action gameplay and adrenaline. Zombie mode is also incredibly well loved by COD die-hards, and developers Treyarch and publishers Activision knows this. Call of Duty: Black Ops 4 is definitely one of the best fps games to play right now.
Counter Strike: Global Offensive
CS: GO has been a modern cult classic hit in the FPS genre since its arrival in 2012. It not only expanded upon that excellent team-based action, but added a host of new features, maps, weapons and game modes. Even classic beloved maps like de_dust2 got revamps and looks great in today's modern graphics. The game came under fire for a recent controversy however, if you can even call it that. CS:GO announced during the Game Awards 2018 that the game will be going free to play, which prompted a mass negative review spam on its Steam page, as players who bought the game over the past 6 years felt entitled to get their money back. The good news is, if you're new to FPS or have never played Counter Strike: Global Offensive, you should and can check it out for free right now. This is a must play if you want to get to know some of the best FPS games of our generation.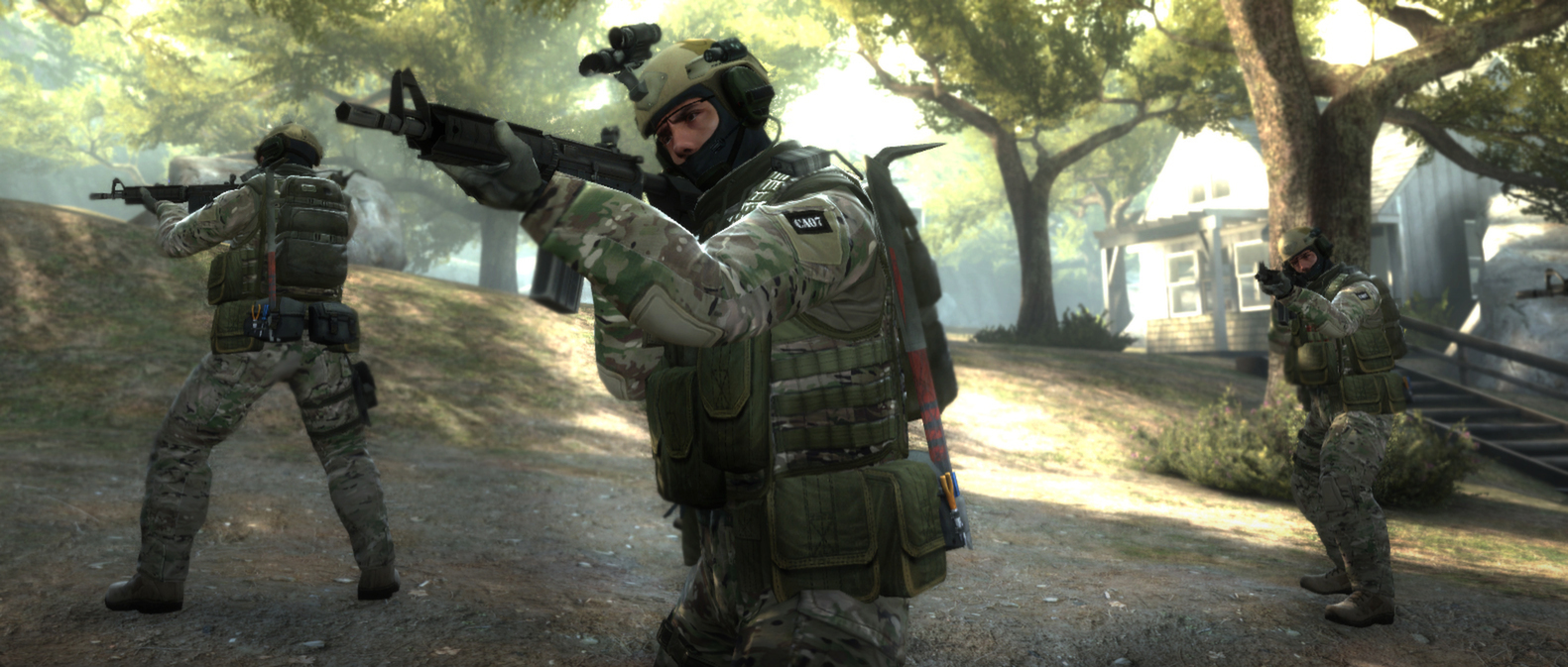 Battlefield V

If it's squad-based matches with objectives on the grandest scale is what you're after, Battlefield V delivers, in a World War 2 setting. The game offers a modern and fresh take on WWII with maps previously not visited in any BF game. Better yet, the game has a plethora of game modes and in-game events like the Tides of War, that runs weekly to let players earn new rewards in-game for their hard work. When combined arms of foot soldiers, tanks and airplanes comes together for all out warfare in a Grand Operations or Conquest match, it's a joy to behold. Definitely check out Battlefield V for some insane shooter game action.