Things are heating up for The Elder Scrolls Online 2019! Zenimax Online Studios has finally revealed some juicy information about the upcoming DLCs and Chapter that has got us players really excited. Here's the 5 most important things you need to know about ESO 2019 and the season of the dragon.
The Whole Year Is Tied Around A Singular Story Featuring Dragons
For the first time ever in Elder Scrolls Online 2019, the entire year will follow a single main plot line. This means, the DLCs and Chapter this year will have narrative continuity with recurring characters, plot lines and of course, dragons. 2019 is ESO's fifth anniversary and Zenimax Online Studios has decided to try something different, and bring dragons back in the grandest way. Players can already pre-order the Elsweyr Chapter right now to receive in-game rewards like mounts and cosmetics. The first DLC, The Wrathstone, features two dungeons and will be the first content we can expect in Q1 2019. Expect it on the PTS next week.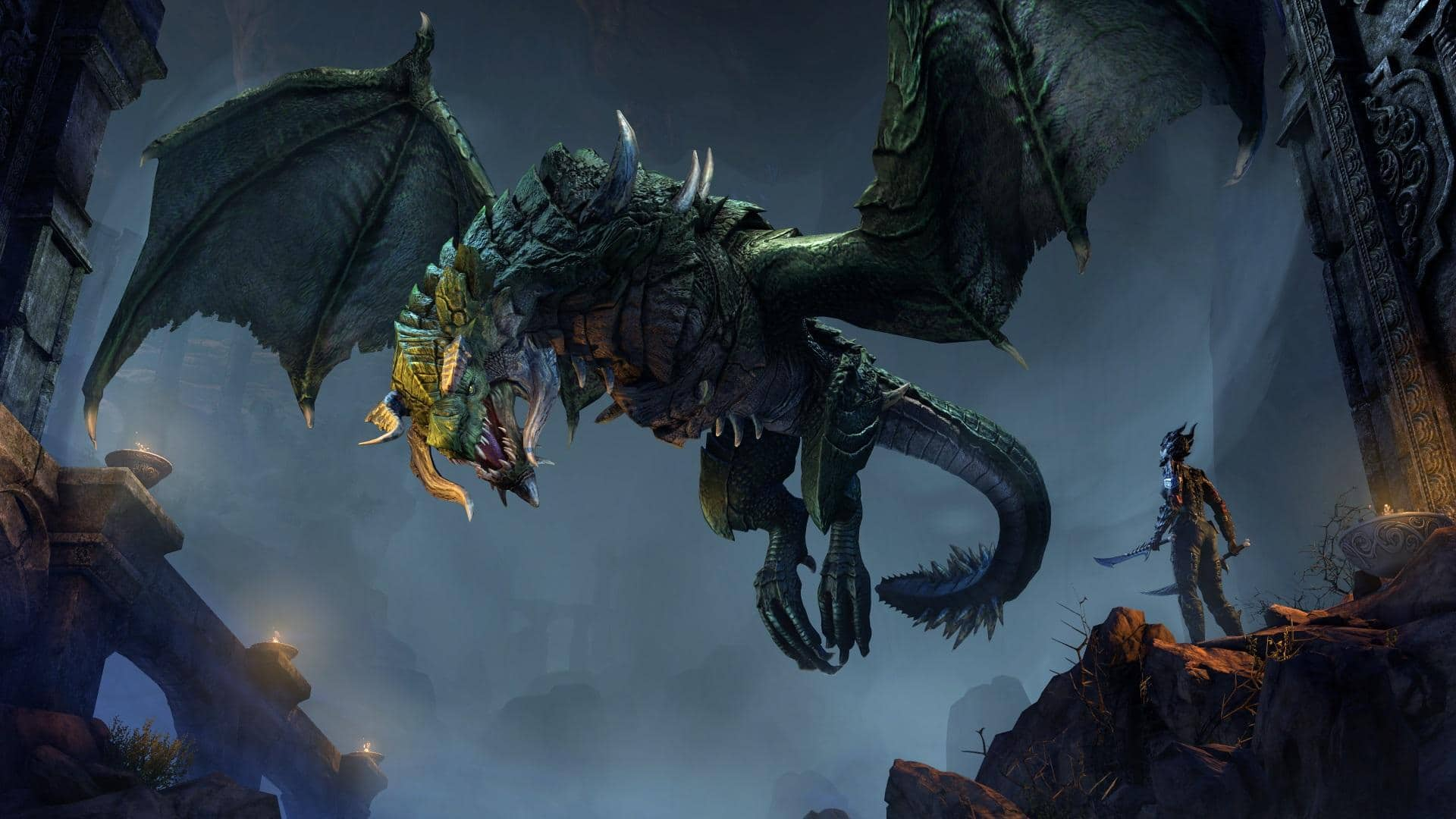 The Necromancer Class Is Wicked Cool And Not Liked By NPCs
Elder Scrolls Online's brand new class this year will be the Necromancer. It features summoning of pets that aren't persistent, but does cool things upon damaging enemies. The class can as usual, fill in the three group roles in ESO. Its mechanics is also unique, and players can consume corpses on the landscape to power up the Necromancer's skills and attacks. Ultimate abilities may also turn the player into an abomination which is cool. Outside of combat, Necromancer's are not very well liked in Tamriel. It's taboo to practice it, and the game will adapt a Justice Reaction system for the new class. So every time a players does something necromantic in town, expect consequences.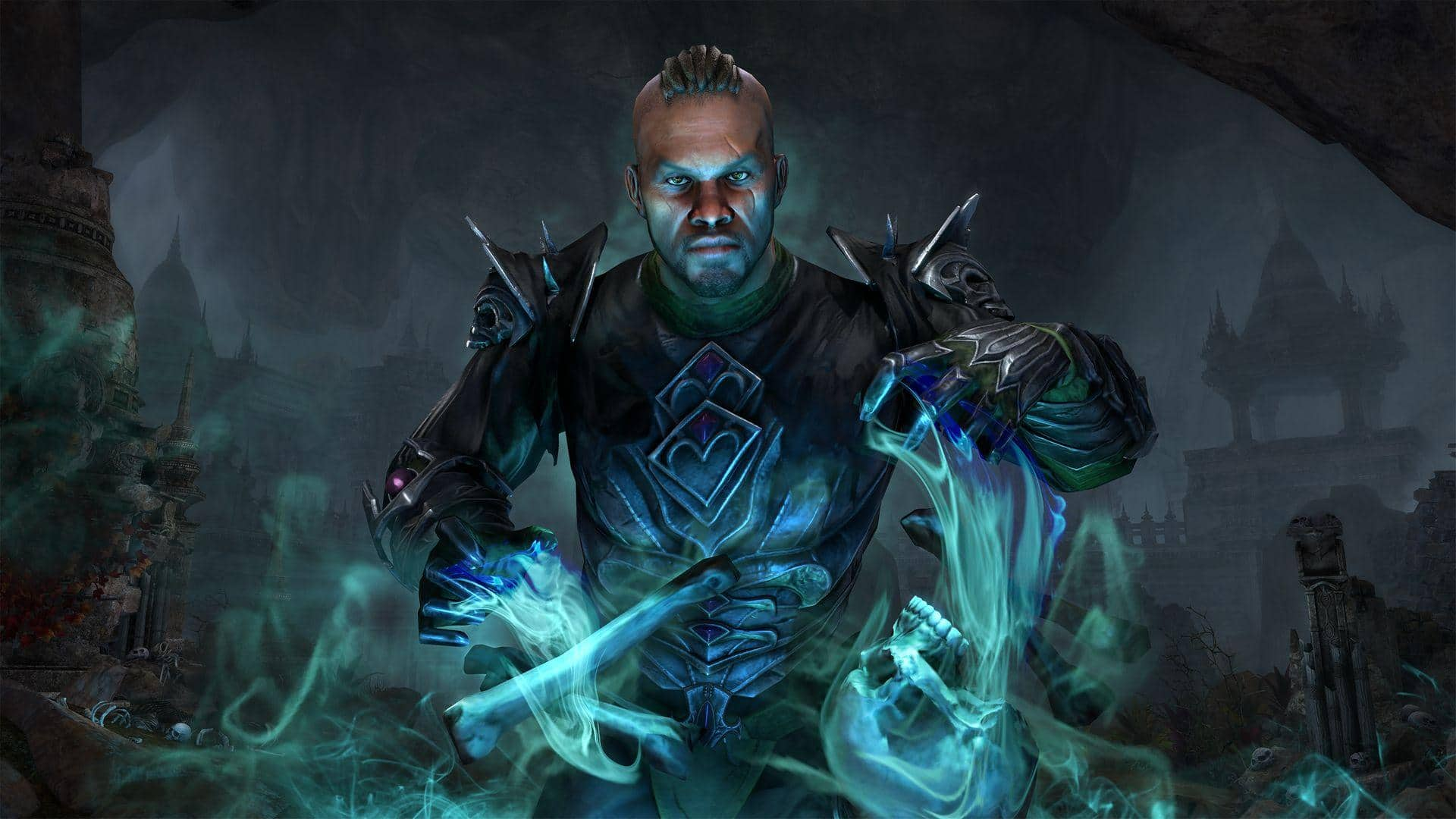 Elsweyr Has Khajiits You've Never Seen In Elder Scrolls Before
We've seen bits and pieces of Elsweyr in game previously like Khenarti's Roost for example, but this one is the real deal. Elsweyr features three different biomes from deserts to jungles, and will have plenty of things ESO players haven't seen yet. For example, a new breed of Khajiit's like the Alfiq, and there's 16 others from different ancient kingdoms that have come together in recent times to serve under the Aldmeri Dominion banner. Players venturing into ESO 2019 and the season of the dragon in Elsweyr can expect to learn more about the race. They worship the moons and have many cultural differences that will be tied into the main story here. Let's not forget, Razum-Dar is another main character and he's a Khajiit.
PvP In Cyrodill Is Going To Be Frantic This Year
Players that enjoy the Alliance War in Cyrodill will be getting some love this year. Elder Scrolls Online will add a new Artifact weapon system, that spawns unique and powerful weapons randomly across the landscape. When it does, all players regardless of faction will be notified of its presence and location and it becomes a mad scramble to get it. Why? Because it's so powerful, that it is a direct counter to Emperors in the Alliance War. Picking one up changes your six skills to something unique, and players must be mindful of the mechanics it requires as well. Imperial City will also become a campaign this year which should improve performance for players having issues with PvP in ESO 2019.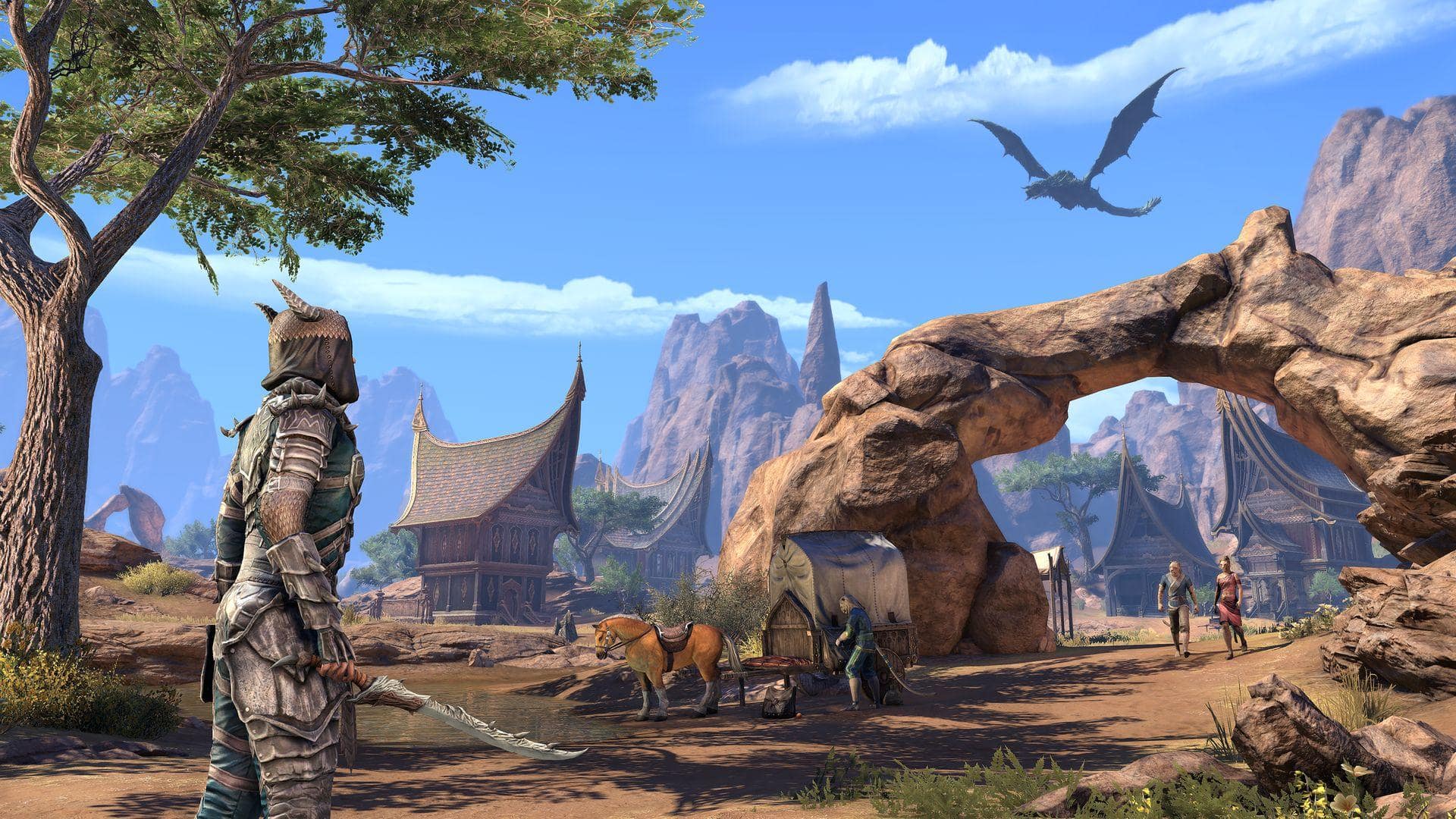 The Dragon Crisis Is Your Fault
And perhaps the best part of yesterday's announcement is the fact that this entire situation starts because of your actions, partly. The upcoming Wrathstone dungeon DLC will explain more, but in short, Abnur Tharn enlists your aid to help gather the two broken pieces of the Wrathstone tablet. This we now know is what unleashed the dragons unto Tamriel during the CGI cinematic, so it is your fault. It's not often an MMORPG puts the blame of you, but as usual it's your mess to clean up as the hero. Players can expect Dragon attacks on the landscape and the Sunspire Trial, a 12-man raid featuring tough as nails boss fights that has its own hard mode for every one of them.