Popular classic MMORPG MapleStory has some amazing new updates in store for players. Pathfinder is not only the name of this update which features a host of new content and system updates. It's also the name of a brand new class that players can check out. Here's all you need to know about the Pathfinder Update.
New Pathfinder Class
Enchanted by ancient relics, Pathfinder is an inquisitive Bowman whose curiosity leads her to acquire an Ancient Curse. As the curse affects her abilities, it also enables her with ancient power to use in her skill set. The nimble Pathfinder uses an Ancient Bow and Relic to attack her enemies from afar, and links her skills to charge up a Relic Gauge. Once fully charged, it allows her to unleash Ancient/Enchant Force skills. She can also change the Emblem of her Relic, with a variety of combat results.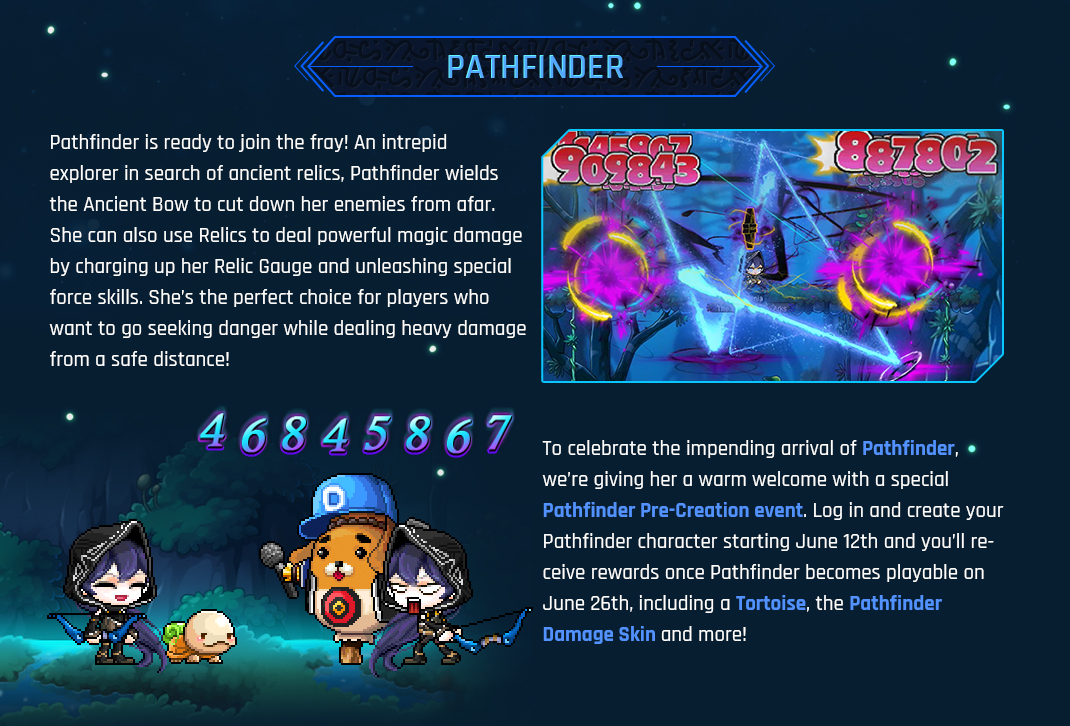 Tera Burning Project Event
Create a new character and experience the fastest leveling ever in MapleStory. After you reach level 10, every time your character levels up you'll gain an extra two levels so you can go from level 1 to level 200 in no time. Accept the reward quest to receive equips and other gifts to help you on your way. And new for this event, you'll receive permanent endgame starter gear, as well as Arcane Symbols each time your character levels up from Level 201 to 220.
Adventure Island Events
Starting June 12, players can also participate in a number of engaging events in Adventure Island including Adventure Bingo, Maplerunner, Reverse Battle and more. Through these events, players can work on their Adventurer Tier and collect Adventure Coins to purchase new items in the Adventure Coin Shop.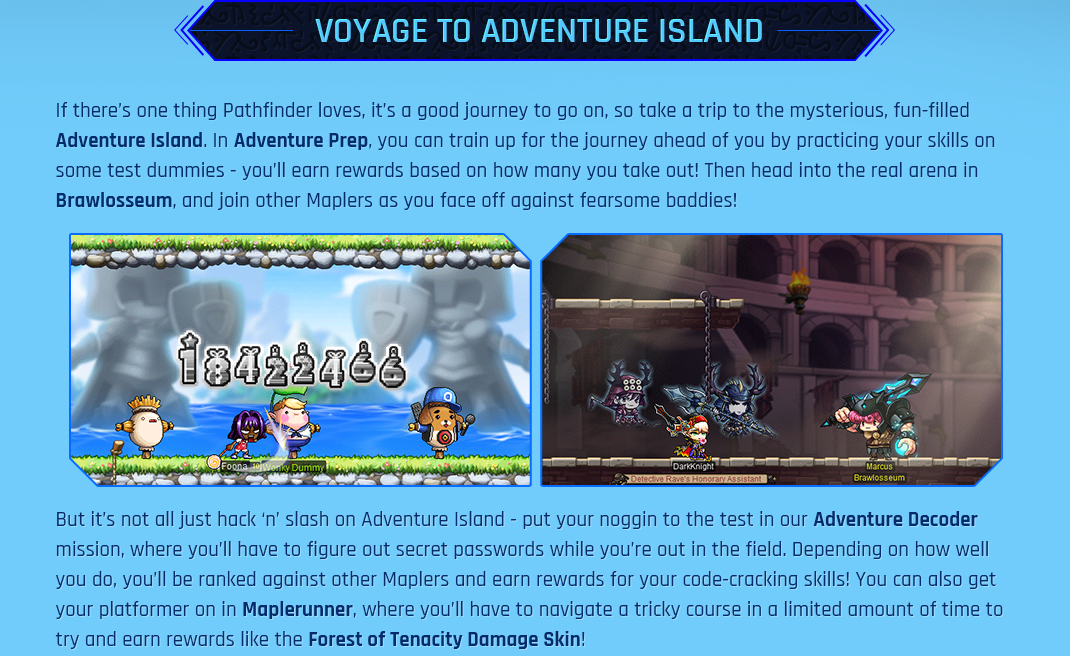 Systems Updates And More
The update also brings massive improvements to gameplay systems to help players of all levels. These improvements include refining tutorial and job advancement quests, improving rewards for low level theme dungeons, increasing meso drops in Reboot worlds, as well as lowering quest requirements for 5th Job advancement and improving Star Force success rates and Arcane Symbol improvement costs. Multiple jobs will also be getting skill revamps in order to improve their abilities as well as increase consistency across the various jobs. The new theme dungeon, Secret Forest of Elodin, will also be available for players level 30 to 59 to explore.