Merry Christmas fellow MMO lovers! For those who play Gameforge MMOs, December has been a solid month of major updates for the games under the publisher's banner. Here are some of the highlights in case you've missed them!
NosTale
Last week, Gameforge announced the biggest update in years for the anime massively-multiplayer online game NosTale! Act 7: The Orcs and the Celestial Spire will introduce 17 new maps, 50 new monsters on the Island of Moritius, three new raids for players at level 90, and a new player challenge. Players can buff up their builds with new passive skills, new equipment and armor created from collected materials and blueprints, a new rune system that allows them to upgrade their weapons, and a new tattoo system that bestows additional bonuses.
Act 7 will be released in two parts — the first part is playable now and the second part releases early next year. More information about the update can be found on the official website and on Facebook.
Kingdom Under Fire 2
Following its successful launch a few weeks ago, Gameforge and Blueside's MMO-RTS hybrid Kingdom Under Fire 2 recently launched its first content update, bringing forth new challenges and experiences for players looking to develop their heroes' skills.
Players can engage in a new, grand, sixteen-player raid on Scourged Mountain, to unlock five new troop types upon completion, and earn gold, troop visionstones, and training stones as they invade the nest of some greedy goblins. The Cubic shop has been updated to offer a new way for players to unlock the troops they desire for their armies as well.
The first seasonal event for Kingdom Under Fire 2 invites players to help Mr. Christmas with his jolly errands and unlock a series of special costumes, mounts, and Christmas-themed troops! Starting on December 12, for or three special days throughout December 2019, players will also receive presents from a festive login bonus! As well, until January 7th, 2020, additional rewards with 100% additional gold boost for players will be available so that players can finance their efforts more intensely during the holidays.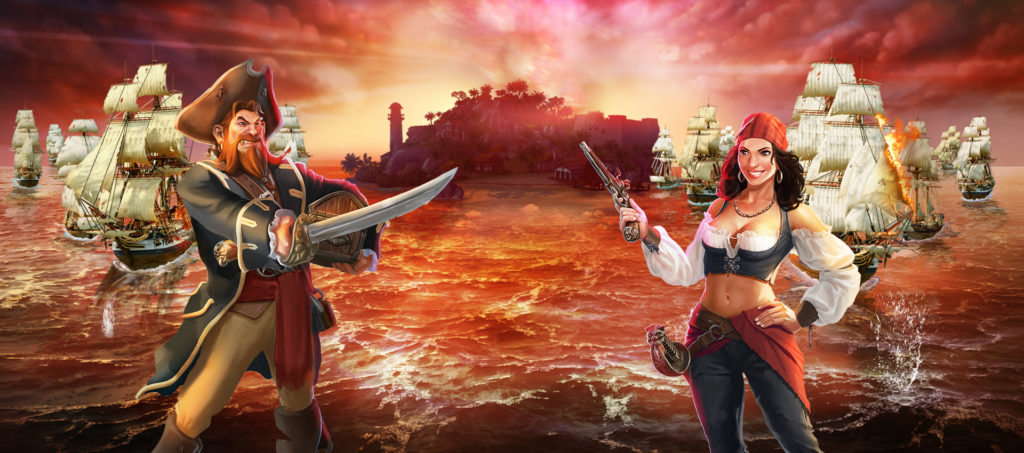 Ultimate Pirates Browser MMO Launched
On December 2nd, free-to-play browser-based strategy massively online multiplayer role-playing game Ultimate Pirates launched for PC and mobile browsers!
Developed in partnership between multiplatform game developer Moonmana and Grafit — a digital art studio that has contributed to video game titles by Activision, Bethesda, CD Projekt Red, and many others — Ultimate Pirates lets players take command of a fleet of ships and set a course for adventures across the briney blue. Featuring a gorgeous sea-faring art style and a unique pirate-themed world, players must build their fleet, join forces with others, and plunder gold, weapons and, of course, treasures in unlimited PvP and PvE naval battles. Brave sea-faring scoundrels and burgeoning captains must use their wiles to anticipate their opponents' next move — or they'll find themselves in Davy Jones' locker!
Ultimate Pirates is available in North America and Europe in 17 languages, including English, French, German, Italian, Polish, and Spanish. Players can embark to conquer the high seas and gain infamy across Ultimate Pirates' vast world by visiting https://ultimatepirates.gameforge.com. A client-based Windows PC release of Ultimate Pirates will come in the near future.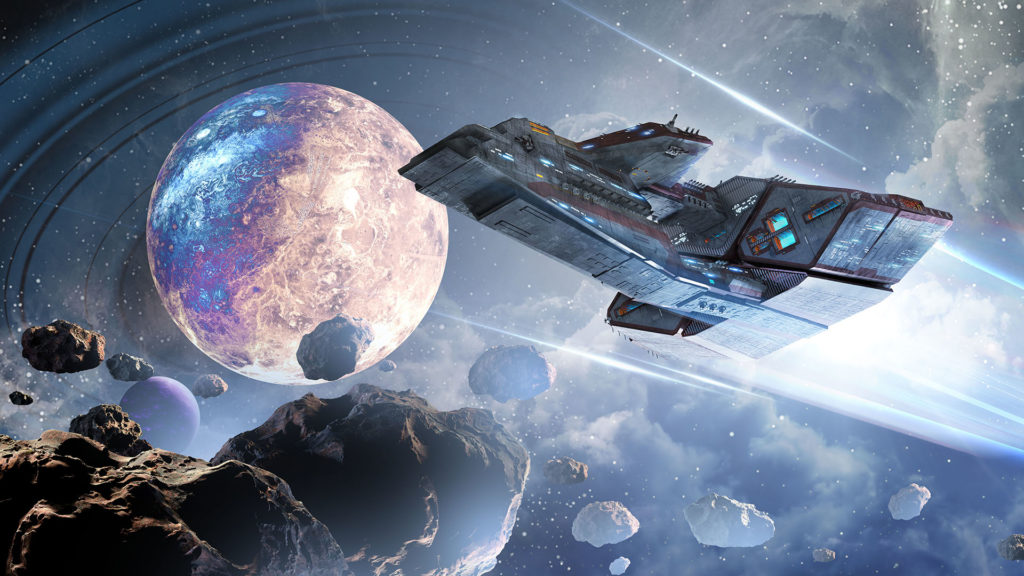 Massive Update For OGame
October saw the 17th-anniversary for legacy space strategy massively-multiplayer online game OGame and teased its biggest content yet. On Friday, December 20, OGame 7.0 introduces exciting new content for players all over the world to explore.
For the first time, players can choose to play as three new classes, each with their own special bonuses. As collectors, players benefit from increased resource production and faster trading ships. The General class gives players faster combat ships and Recyclers. Discoverers will make faster progress researching technologies and enjoy improved results on expeditions, giving players an explorer's edge.
Gameforge also launched three new class-specific ships to support each class. Collectors can pilot the Crawlers, which aids production in mines, while Generals can immediately collect a portion of debris fields after combat with the speedy Reapers. To facilitate their exploration, Discoverers can survey lost debris fields on expeditions with Pathfinders. And finally, OGame 7.0 introduces an all-new Marketplace where resources, items, and ships — including class-specific units — can be traded.
With so many new ways to explore and create your own galactic empire, there has never been a better time than today to jump into OGame. Anyone ready to take on the universe can sign up for free by signing up through the official Gameforge portal: https://gameforge.com/en-US/play/ogame