Echo of Soul was one of the major hyped anime-styled game. The trailer launched approximately 1 year ago showing great promise and exciting hours of gameplay. When it officially came out, many people who flooded the game servers were devastated. Below is just my opinion as to why this game had failed and keep in mind this is just my opinion as to not scrutinize your passion for it.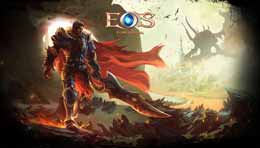 Graphics 
Social/Community 
Let's admit it, what appeals to us nowadays is how a game visually looks. In terms of combat system and creating a rich story, it isn't hard. Therefore, creating a next-gen game isn't as difficult as it was a decade ago. Personally, I feel that Aeria Games did a pretty underwhelming job in developing this game and is merely a reboot or a scheme to get people to support their games. As it is 2015, people would expect the graphics to be exciting, engaging and phenomenal.
While the skill effects do stand out for most of all, creation of monsters and mostly the surrounding really makes fans doubt the trailer. Once again, another overhyped anime MMORPG with a sick clickbait trailer. How disappointing.
In addition to the mediocre graphics, the world itself is instanced based. Meaning to say to access certain regions, you must go through a loading screen much like a portal system. For these kinds of game, you would expect it to be an open world upon hitting 2010. Sadly, the developers were too good for it, clearly.
You'd think with a modern age MMORPG equipped with the latest technology, free combat system or non-targeting would be the latest fad. However Echo of Soul was clearly not in the ranks. While there are dodging features, the game still require the player to stay at one spot, deal a bunch of damage and take as much as well. Honestly, what is the point to a dodge function when you can only use it in dodging AOE attacks only?
The game features 6 classes namely; the Warrior, Rogue, Guardian, Sorceress, Archer and Warlock. All with generic play styles and limited customization. Each class is able to specialize into 2 different classes, depending on their intentions for the character or type of combat-style.
Gameplay, quest and story.
After hours of gameplay, it is easily concluded that it merely involves kill and collect quests entirely. To be honest, anyone would get frustrated and bored out of their mind just playing this game. Hours and grinding, collecting menial items and talking to NPCs from place to place. At some point, players would lose track of time and whatever story the game had intended to introduce to the character. That itself defeats the title of role-playing game and immersion of their character. That honestly sucks.
Aeria Games's obsession with the game store.
Once again, this company honestly intends to maximize profit without introducing a good game that may last up to years creating greater and loyal fan base. There are even instances where certain quests lead the players to the game store, just to buy an items and complete the quest. If anything, this game is merely an advertisement to procure more money from gullible MMO players.
Customization is also limited amongst each player prompting each individual to spend more money just to look different. Mounts are also a privilege to those who can afford to buy in-game currency. Just to keep the game interesting by flashing your store-bought items around.