The Elder Scrolls Online has just wrapped up its Gates of Oblivion reveal event, and there's plenty of good news to share with you ESO players. Here's a quick rundown of everything announced!
DLC Timelines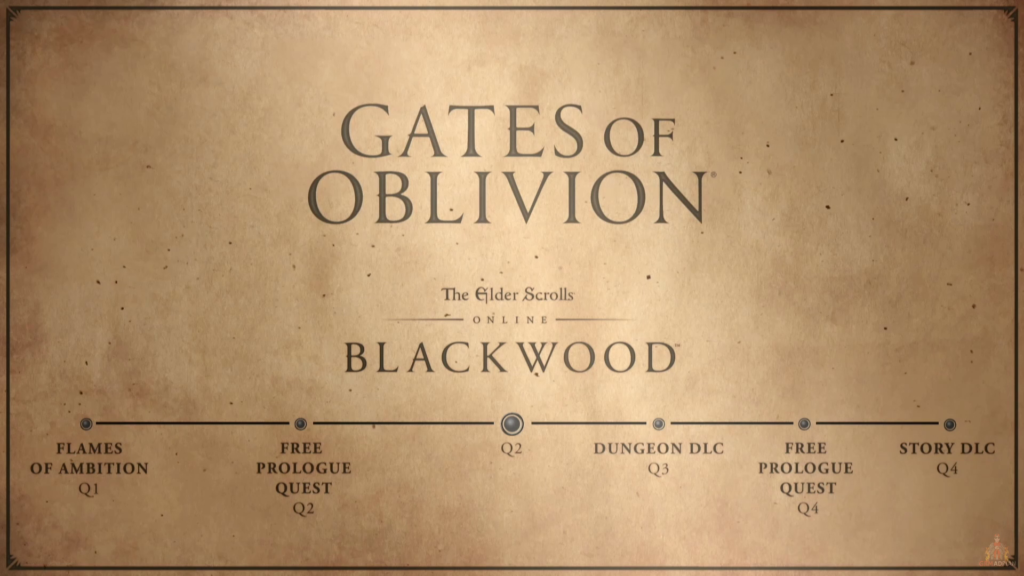 ESO will of course continue its 4 major content drops this year and the theme is Oblivion, which we've known since last year's Game Awards reveal. But today, we now know that the chapter, which is ESO's biggest content of the year, is called Blackwood and we'll talk more about that later on. In quarter one of 2021, we'll see the beginning of the Oblivion story through the first DLC titled Flames of Ambition, a dungeon DLC. In quarter 2 we will get the Blackwood Chapter prologue, before finally exploring the Chapter itself. In quarter 3 will be another dungeon DLC. And the last quarter of the year is traditionally reserved for a zone DLC with an accompanying, and that hasn't changed.
Blackwood Chapter Overview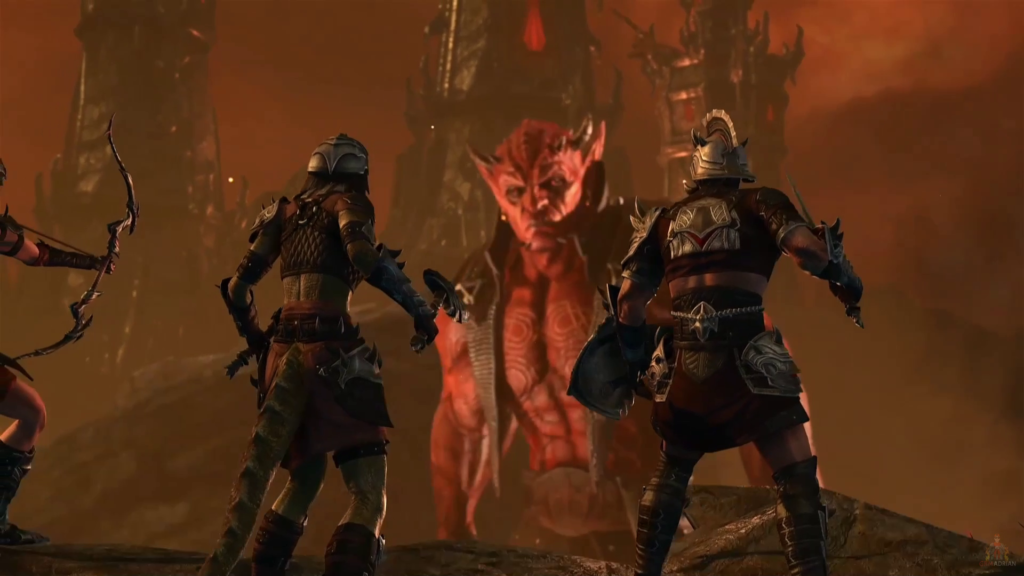 Let's get to the crucial details about the Blackwood Chapter. Scheduled to launch in June 2021 on all platforms ESO is on, Blackwood will contain approximately 30 hours of new gameplay content. Expect more story quests, new public dungeons, delves, a new 12 player Trial, and there's also a new Dark Anchor type of content related to Oblivion portals that you'll see on the landscape while you're out adventuring. For new players, there's good news too. The game will be launching a new tutorial experience in conjunction with the Blackwood Chapter launch, which allows players more freedom in choosing their destiny for journeys to come. That means you'll be able to begin a story of your choosing immediately without being locked into anything, plus it's a whole new story beginning that's related to Oblivion so that pretty cool.
NPC Companions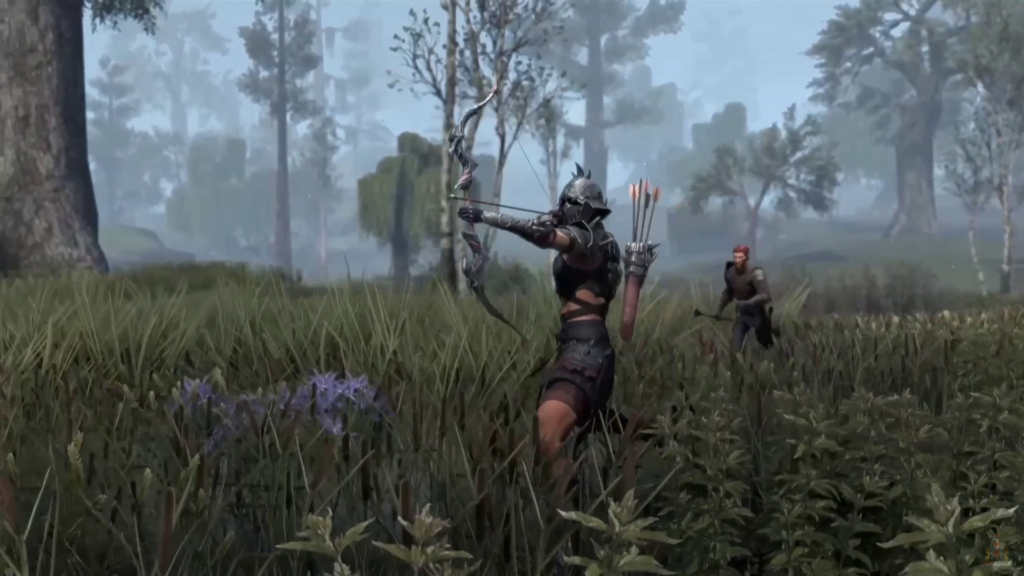 Now unfortunately for those of you wanting to hear about a new ESO class or skill line, there wasn't anything announced, but we did get something that's equally as exciting for many, and that's a new gameplay system, NPC Companions. Starting in the Blackwood Chapter, players can begin recruiting companions to join you in PvE, and you can level them up, gear them, and customize their skills to offer you support with healing, tanking or damage when you're out there questing. According to ZOS companions are allowed in most places where you can summon them at will, except for PvP of course. Expect to hear more about this system which will be a game changer for many, in the months to come. Finally for the Blackwood Chapter, pre-orders are live right now, and getting it will grant you a new mount type, the Welwa, and players who do so before March 2021 will also receive a new pet.