ESO has just launched its May 2019 Crown Store showcase and per usual, ESO Plus members get exclusive deals and such before anyone else. The good news is, this month's deals and items are better than last month's. With the Elsweyr Chapter dropping in a few weeks, it's time to stock up on outfits, mounts and more so here's our top 5 picks from the Crown Store this month.
Malacath Orc Father Statuette (FREE)
Firstly, let's start with the freebie. All ESO Plus members will get another statuette this month to add to the collection. This time it's Malacath, the Orc Father. If you're a home owner with ample space for decoration, there's no reason not to snap this up immediately and place it right next to the others. In fact, we'd expect plenty of player's homes to look like an ESO version of Madame Tussauds, except with no wax and all stone. While free items are always nice, it's honestly getting a little underwhelming and we'd like to see more tangible stuff for adventures being given out for free. Yes, call us greedy, we don't care.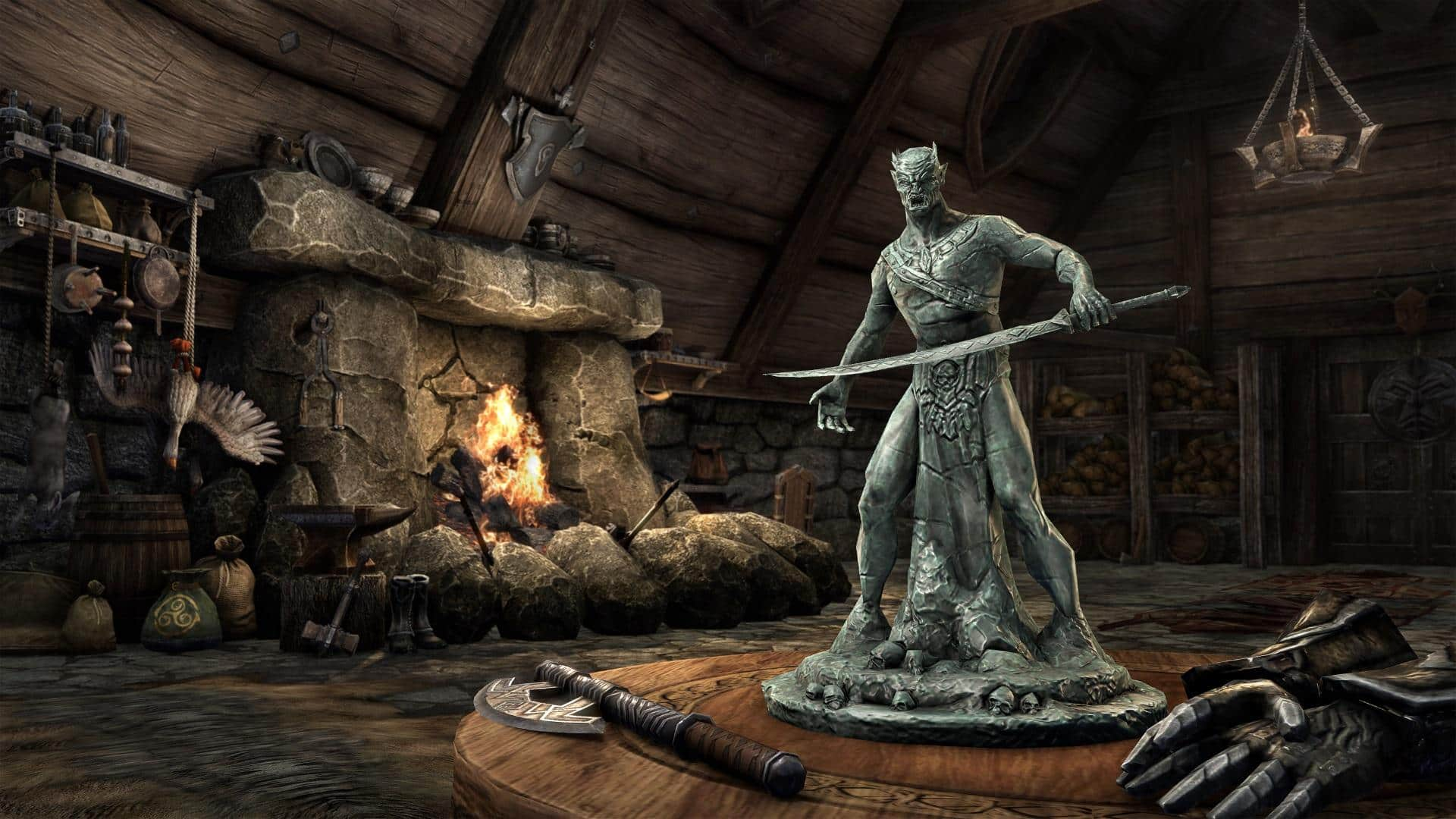 Crafting Motif: Anequina
There's no better way to adventure through ESO's Elsweyr chapter while looking thematically appropriate. The Anequina Crafting Motif will be available in the Crown Store with the launch of Elsweyr on May 20 for PC/Mac and June 4 for Xbox One and PlayStation®4. Players can also earn chapters of this Motif in-game at the same time by completing Delve and World Boss Daily quests in Elsweyr. Outfit Slots and Tokens will also be on sale from May 20 until May 27. So the good news is, if you don't want to spend Crowns on this one, you can earn it in-game instead. That should give you options.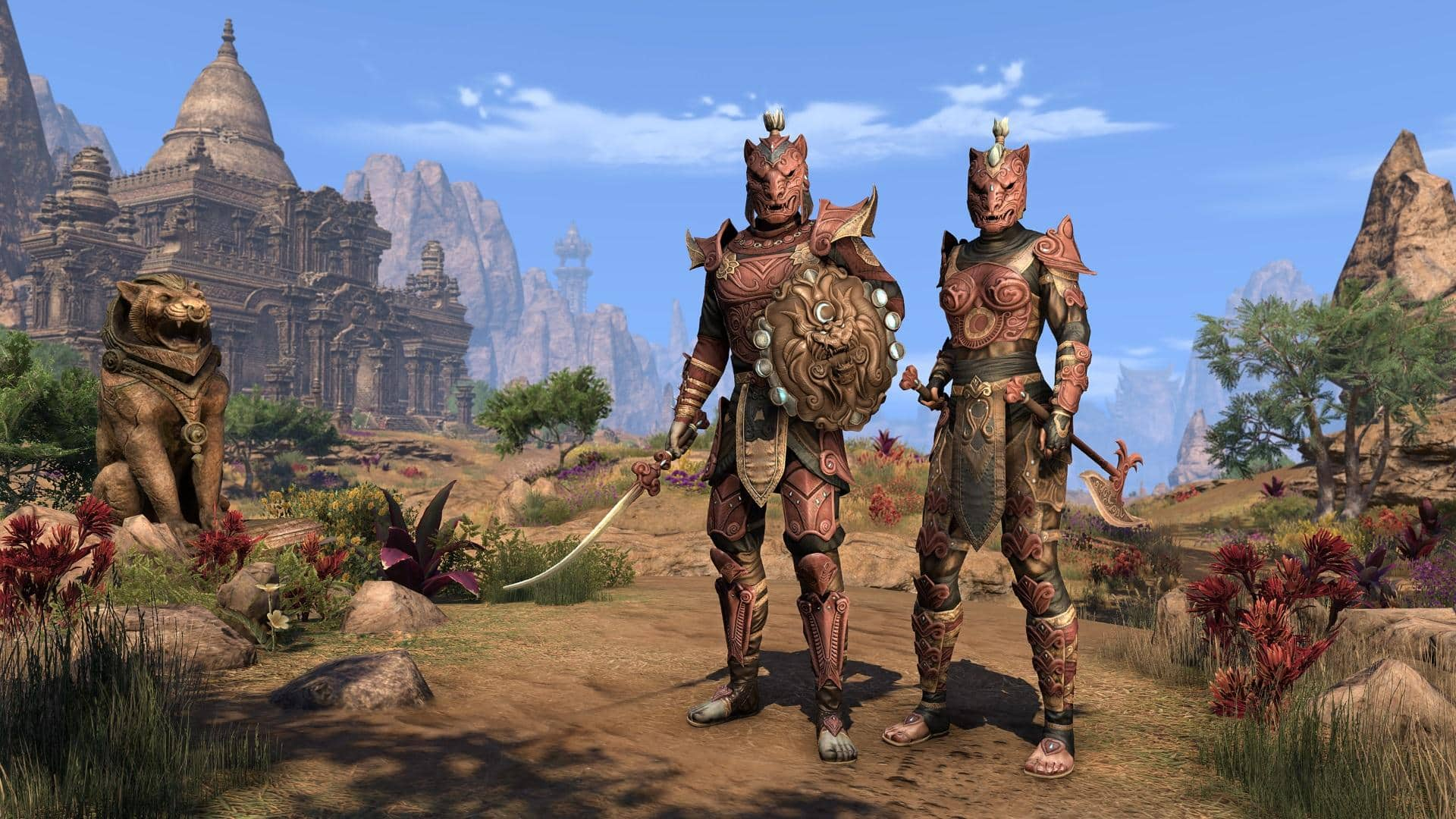 Skyshard Unlocks
Right we'll be straight with you. We feel a little dirty recommending this as as top item to get, but the truth is, it is a top item to get. Starting with the launch of Update 22 on May 20 for PC/Mac and June 4 for Xbox One and PlayStation®4, you will be able to purchase individual zone Skyshard unlocks for your alt characters. Note that you can only purchase Skyshard unlocks for a specific zone if you have already found all the Skyshards in that zone with one of your characters (and as a result, earned the relevant Achievement). This is a massive change to ESO's philosophy, that previously never monetized progression. However, this one's fair, as you can't purchase Skyshards (Every 3 gives you a Skill Point) in zones you haven't fully completed. So in a way, you still need to grind out your first Character the old way before you can drop the money to bypass this on alt characters. It's a convenience change, and one that will benefit console players most as they have no access to addons to help find Skyshards easier.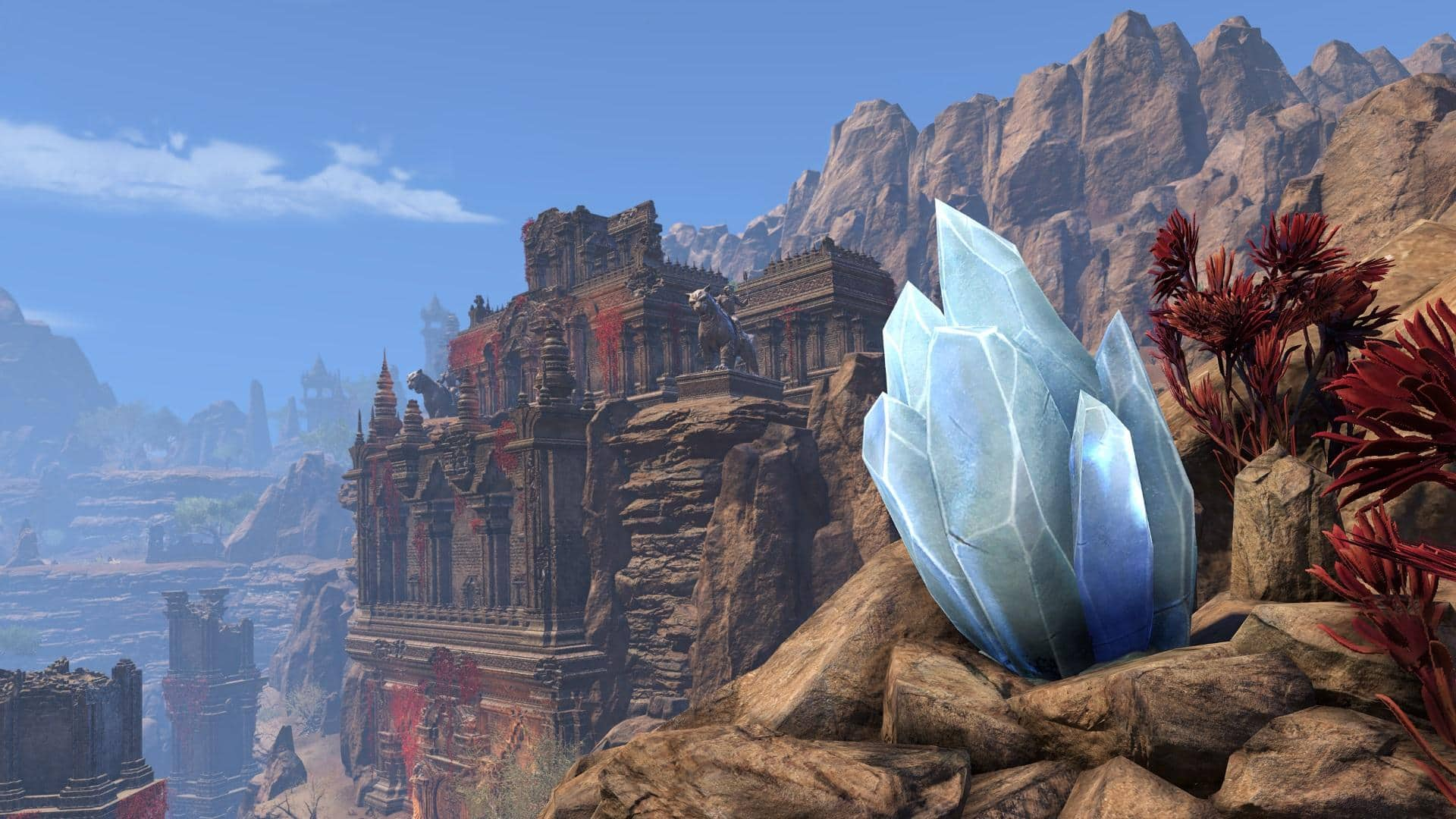 Any Race, Any Alliance Bundle
In order to play any race in the alliance of your choice, you'd previously have to buy an adventurer's pack containing the unlock. It cost around 1000 Crowns and included some rubbish items, so this time, ESO will be offering this bundle as a standalone. This is much better obviously, which hopefully sees the bundle coming in at a cheaper cost. More importantly for new players, this bundle lets you create your ideal race and put them in any of three alliance factions. So now you can be who you want to be and still take part in PvP Alliance War.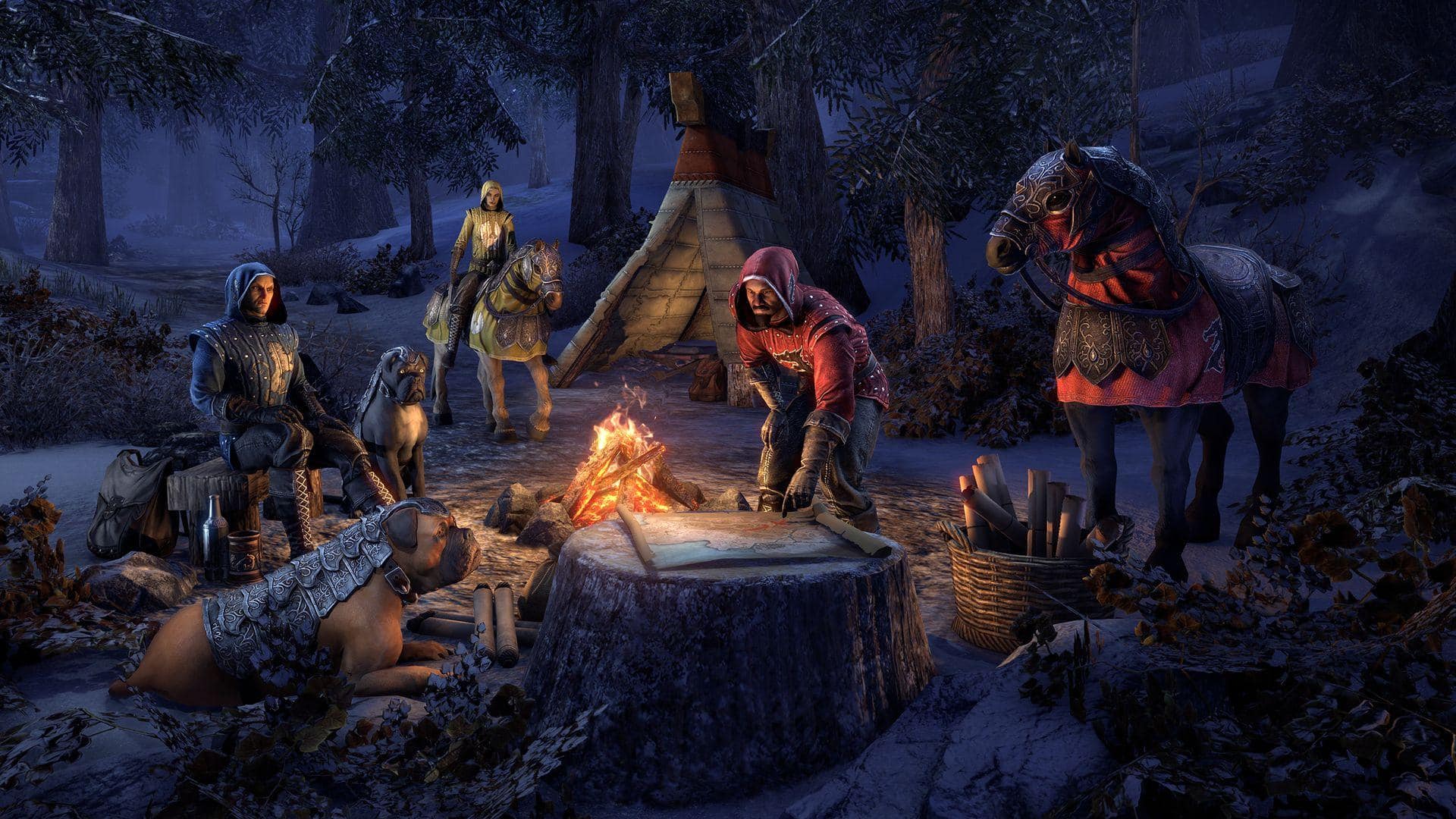 Eerie Elk of Dread
And our final pick involves a cool looking ESO mount. Mounts are a big deal in Elder Scrolls Online as it makes players stand out from the crowd. There are plenty of awesome looking ones that cost a ton of Crowns to get – especially the ones tucked away behind the game's RNG Crown Crates. Therefore, when you can afford to stand out, this is a pretty good choice. The Eerie Elk of Dread will be available in the Crown Store on all platforms for a limited time, from May 30 to June 4 at 10am EDT. Is this ghostly Elk an antlered mount from the spirit world, or is it a sending from Lord Hircine's Oblivion plane of the Hunting Grounds? It seems solid enough, and doesn't disappear in broad daylight, so it must be more than just a haunt!