2 years after the release, Overwatch player base is over 40 million and like every other popular game, the game become popular cosplay for his fans..
Can you guess these Overwatch character's names based on cosplay? Let's see!
Instructions: You get 2 Hints For Each Cosplay: Character Nationality (Above Image) & Popular Quote  (Below Image)
To See The answer Go To The Next Page – on This page you will also see The Next Cosplay Hint
Can You Guess Right All The 15 Characters? ? Let's Start!
1- She is British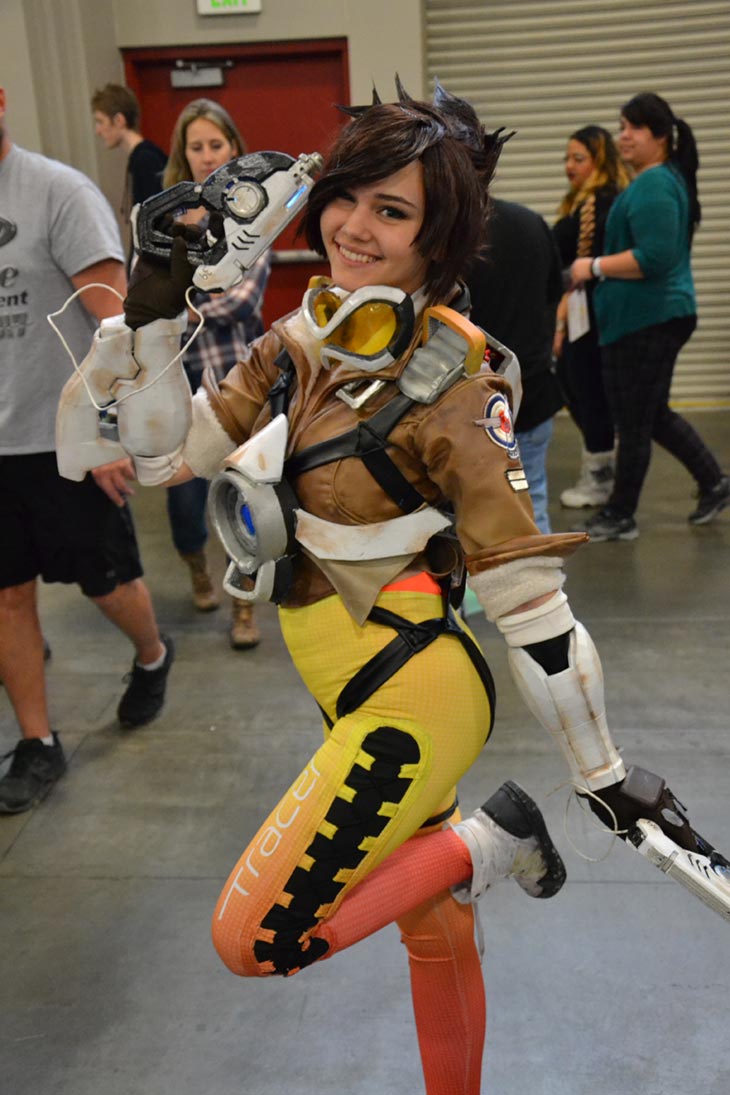 Hint: (Popular Quote) "Cheers, love! The cavalry's here!"