The Elder Scrolls Online's (ESO) Wrathstone DLC and Update 21 has arrived on consoles this week and it's time to begin the Season of the Dragon on ESO for console players. With all new goodies and features, here' a break down of why you should be excited for what's arrived in Update 21 for ESO.
Season of the Dragon Begins With Two New Dungeons
The main attraction of Update 21 Wrathstone DLC is of course, the two new dungeons. The Depths of Malatar and Frostvault introduces brand new loot, boss fights, mechanics and more. More importantly, it also begins the year long Season of the Dragon story line that leads up into the Elsweyr Chapter this summer. The two new dungeons will have players adventuring alongside familiar characters to retrieve the Wrathstone tablet, an important piece of the story moving forward. The challenges in these two dungeons are immense especially for Veteran difficulties.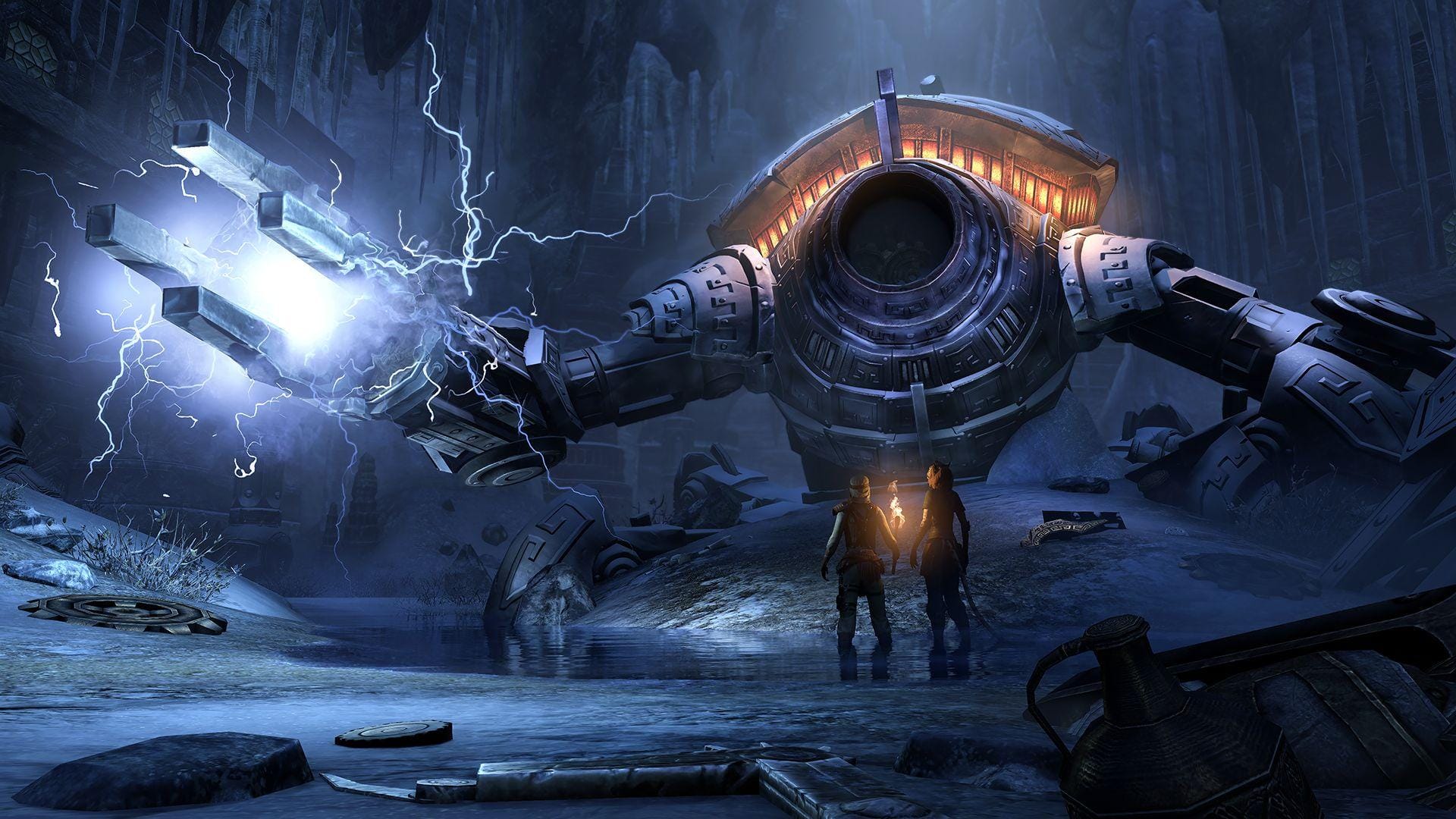 Revamped Guild Traver and New Zone Guide
In addition to the new PvE dungeons, players can also expect a few quality of live improvements. One of them is the revamp Guild Trader user interface. The new design allows players to quickly search, buy and sell their wares on the traders. This has been a long time coming and players can now rely less on addons to get the job done. For console players, that means its now easier to search and buy weapon and gear sets. Additionally, new players to ESO can enjoy a zone guide feature on the mini map.
The zone guide helps you find lost quests and gives you information on the types of content you can find in the zone you're questing in. For example, it can help point you to the location of the NPC to start the zone quest. It's a handy quality of life feature that most players will appreciate.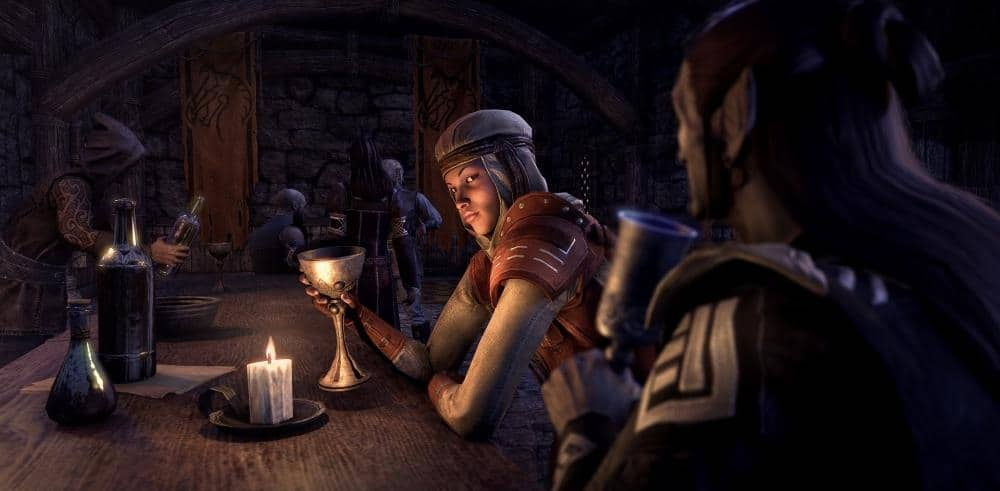 Racial Passive Changes
One of the biggest changes with Update 21 and the Wrathstone DLC is to player character's Racial passives. In ESO, every race has passive boons that makes them stand out from each other. For example, Bretons were better with Magicka, while Khajiits were stealthier for sneaking. Over the years, these passives were becoming less balanced and irrelevant, and choices no longer mattered. Not anymore. Update 21 has revamped all Racial Passives to make each race feel unique and competitive again.
New Spoils of Victory Rewards
With Update 21, we added new rewards for PvP players who compete in both the Alliance War and in Battlegrounds.
For starters, you can acquire the Elinhir Arena Lion pet by combining 40 Arena Gladiator's Proofs (earned by completing Conquest Missions) with the Arena Gladiator's Roar (purchased from the War Researchers in Cyrodiil).
Additionally, you can obtain Weapon Outfit Styles for the Pit Demon, Storm Lord, and Firedrake teams by completing Battlegrounds matches. You can earn Pit Demon styles from Deathmatch, Storm Lord styles from Flag games, and Fire Drake styles from Land Grab matches. Just like regular Battlegrounds Outfit styles, you have a higher chance of obtaining a new reward the better you and your team performs.
 
New PvP Battleground Map Eld Angvar
In the new Battlegrounds map, Eld Angvar, you and your team face off against your fellow players in the Ayleid world between worlds. You might recognize this location as one you visited during the Murkmire main questline, but this time, you're using the void's mysterious portals to hunt your fellow players. When designing this map, the team saw an opportunity to reduce the amount of time between fights by moving the spawn locations to the map's center. In addition to starting everyone in the middle of the map, Eld Angvar gives you more choices for how to navigate and experience the arena. Depending on the game type, different parts of the map are open or closed, with Capture the Relic, Domination, and Chaosball making use of one version, and Crazy King and Deathmatch making use of another.