November 2019 is not going to be as happening as the last two months, since most major MMOs launched brand new content during that period. That said, there's still some interesting things to look at so let's start with what's already here, and these are our top two picks of interesting games to check out this month.
Kingdom Under Fire 2
Kingdom Under Fire 2 is an MMO-Real Time Strategy hybrid genre game that's all about epic scale battles. Developed by Bluesided, the game is set in a persistent online world where three factions compete for control over the land of Bersia. The factions are humans, dark legion and the encablossians. Players will pick from a roster of hero classes and must build up their individual characters with RPG elements and command massive armies consisting of diverse troop types on the battlefield. The combination of these elements ensures you're juggling strategy – with when and where to use your troops versus when to get into the thick of the action with your character itself, and that's where you'll probably get the most fun out of it, if the graphics and gameplay hasn't attracted you already, or if you've never heard of the original Kingdom Under Fire game way back in the day. For modes, PvP will be popular, but there's also a story campaign to playthrough if you'd rather just PvE. This might sound like a cool concept if you're hearing about the game for the first time, but there are similar games out there, namely Conqueror's Blade and the now defunct Tiger Knight Online.
So if you want to get in on the action, how much does it cost? Game packages are available through the official website and vis Steam right now with three packages to choose from, and the cheapest pack costs 30 USD while the priciest with extra bonus outfits, a mount and a title comes in at 100USD. Expect micro-transactions in this one, with a battle pass system most likely alongside a cash shop, which is what their competitor Conqueror's Blade has already done.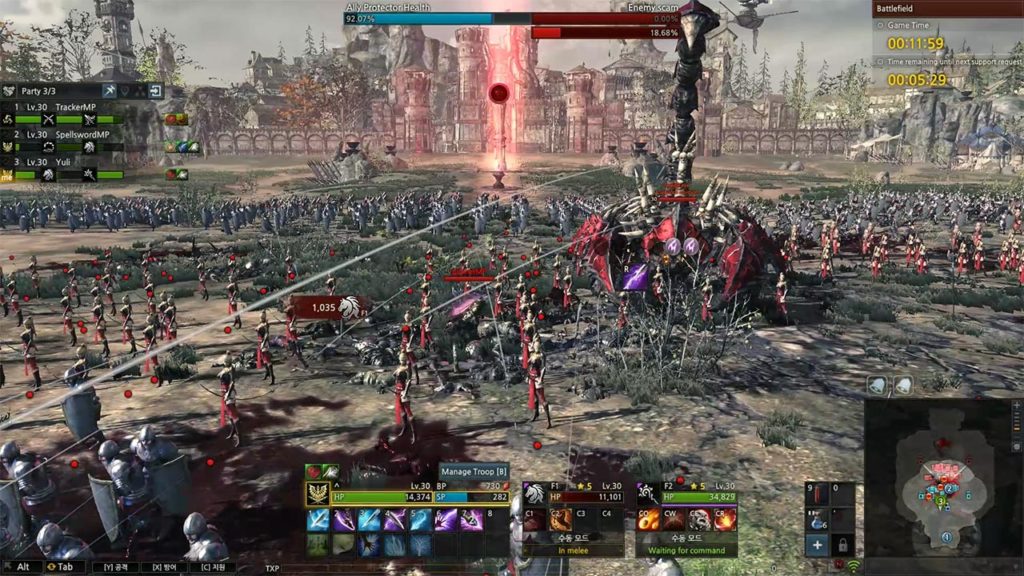 Citadel: Forged With Fire
After months of Early Access on Steam, Citadel: Forged With Fire is now available as of November 1st. If you've not heard of this one, it's official designation is an online-RPG, but having played it myself, it's really a world-building MMO with all the sandbox elements you'd expect, without the urgency of any survival style mechanics. Players in this world called Ignus are encouraged to bring out their inner Harry Potters and Hermione Grangers because the overall theme of the game is its use of magic…for everything. On private or public servers, players will explore, build castles, farm, cook and take on mythical beasts, while mastering the game's robust magic system to learn or craft spells to aid in all aspects of gameplay, which is something fresh instead of conventional weapons and tools. It will have a story questline according to it's post launch road-map, and it will need more than that IMO as the game is rough around the edges when it comes to graphical glitches and bugs, but as with all MMOs, these things take time to sort out. For those interested, you can get it on Steam right now as well as for the PS4 or Xbox One if you'd rather play on console. The game costs 40USD.