Path of Exile To Introduce Improved Partying Features
In a detailed forum post, Grinding Gear Game has revealed its plans for improving partying and teleporting features in Path of Exile. The updates will come in a series of patches. Below are some key features.
Teleport to your Party Members
A problem a lot of new players struggle with is how to get to your party members. The rules of instance management and towns and so forth are easy enough to understand once you know them, but can cause a lot of confusion when you don't. We also get confusion relating to quest states preventing you from entering areas. Because of this we are adding a new system to teleport to any party member.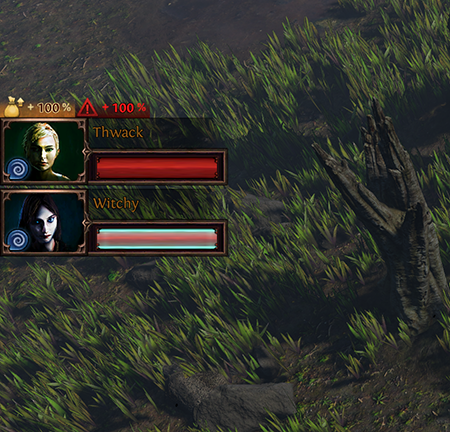 Clicking on another party members portrait will take you directly to that players last checkpoint or town portal. If you are in a map, this means they will appear outside the map device that leads to the area you are in. If the player is unable to visit you because of quest states, the icon will appear greyed out and it will say which quest you have to complete to be able to join them.
Autojoining Parties
We want to allow for a more seamless partying experience, so we are adding a feature to allow your friends or guildmates to automatically join your party.
When you have this option selected, your friends will be able to join your party without you having to invite them.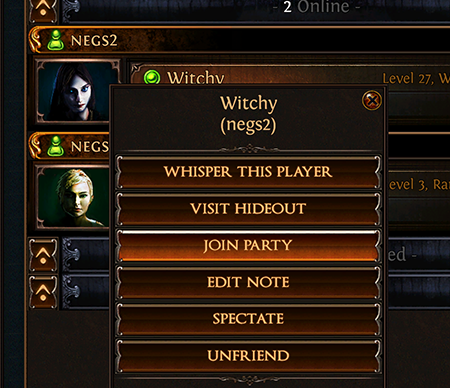 We also understand that a lot of people have friends lists full of people they wouldn't want to drop in uninvited, so we are also allowing you to enable this feature on a per-friend basis.
Optional Downlevelling to Play With Friends
One issue a lot of players have when starting out is that their friends are different levels. This isn't a problem by the time you get to maps, but during your playthrough it can prevent you playing together.
Because of this, we are adding a new party option to enable downlevelling when you play with your friends.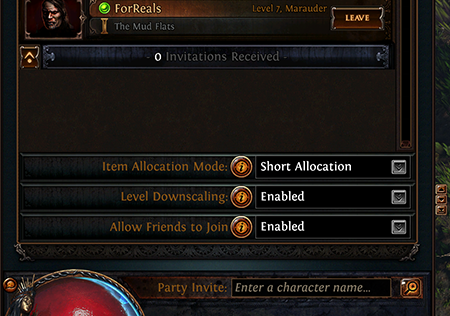 When the feature is turned on, you will be reduced in power to your friend's level and they will be able to play with no experience penalty. This means you will both be able play together and they can level up as normal.
While the option is off, everything works the the same as before. That means that your friends will get very little experience but you will retain your full power.
You can see which level you have been downlevelled to above the party list on the side of the screen. We have also added the item find and monster life bonuses that are currently in effect to make that system more clear.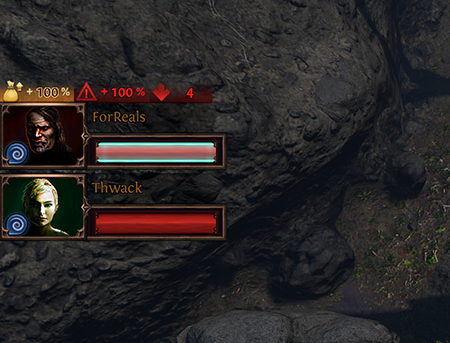 Joining Parties from Character Selection
Something that often confuses new players is how to join parties early on. A lot of players join the game knowing that they want to play with a friend, but they don't know how to. This is exacerbated by the fact that you can't play together in the very first area of the game.
In order to address this, we are going to allow you to join parties during character selection. This means you will be able to play through the first area with your friends, and also opens up a few other options like parties in Royale mode, for example.
This feature is going to be a little later than the other ones because it's going to take a bit more work.