SSparta: War of Empires is a traditional MMORTS game developed and published by Plarium; it's a free to play 2D browser based game. Like with many other games of this genre, the player takes control of a small town and must grow it into a powerful city.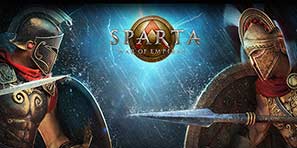 Graphics 
Social/Community 
At the start of the game, the player is taught about the basics of the game and is a good introduction to the RTS genre; it features pop-up messages and a voice-over that explains each point. Players who are familiar to the MMORTS games will be used to the game-play in Sparta: War of Empires.
The player must manage and grow their city by completing various different actions; management of resources is at the center of the game as they are needed to complete almost all actions in the game. Resources can be collected automatically from certain buildings; more of the buildings can be built but unlike most other buildings, these ones have a number limit.
There are various buildings which are classified as Resource, Military, Command and Fortifications. Each building has its own unique purpose and more features will become available to the player as more are constructed. New buildings become available though research and construction is limited to one building at a time however construction still uses real-time. Like with all RTS games, the game uses wait timers for all major actions such as construction, combat, research and resource gathering.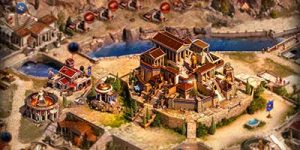 Combat in the game is similar to other games in the genre; the player builds an army to send to attack another player. After the battle is over, the player is given a report card that details the fight and if the attacker is successful they are rewarded with resources. The Units in the game are split into three types which have their own role in battle; they also have different battle stats which allows for more strategic combat.
Raiding other player cities is limited with the Raid Points system; the player starts with 10 points and one point is consumed every time the player attacks a city. These points are replenished over time.
As expected from a MMORTS, the player can purchase items in the cash store which give them a slight advantage over free-to-play players.
Sparta: War of Empires offers classic RTS game-play however it is also includes the downfalls of this genre; the game doesn't innovate or add any significant features that make it stand out from the others in the genre.
All
Real Time Strategy
Trading Card Games