It's the year of Oblivion in the Elder Scrolls Online, and the MMORPG is dropping its first DLC of 2021, Flames of Ambition today. Not only are we getting two new dungeons, but a complete overhaul to the game's Champion Point System as well. To prepare yourselves for the journey ahead, here are some great ESO addons to have in your arsenal.
5. SkyShards (Updated)
First up and one of the best ESO addons out there is SkyShards. Sky Shards are a core necessity in ESO, as finding three will grant players a skill point. As there a hundreds littered all around the place on all the maps, sometimes finding them can be a pain. The cool thing about ESO is, if you'd rather explore and find them yourself, go right ahead. For players that don't have the time to play as much, the SkyShards addon is a great help. It automatically pins the location of all available Sky Shards on the maps, making them easier to locate and get to. It also removes the pins for those that you have already collected.
Download: https://www.esoui.com/downloads/info128-SkyShards.html
4. HarvestMap (Updated)
To follow up on SkyShard's usefulness, HarvestMap or EsoheadMarkers are the next best thing. This addon displays resource nodes, chests and fishing spots on the map, compass and 3D world. It registers a new icon whenever you pick up a resources, so you and your alts will always know where to find the node. This is super handy if you're leveling up a crafter and want to farm mats out in the world yourself. Do keep in mind that the more icons are on the map, the more resources the addon draws from your PC.
Download: https://www.esoui.com/downloads/info57-HarvestMapEsoheadMarkers.html

3. SurpressErrorMessage
One of the most annoying things that can happen to you is logging into ESO after a brand new DLC hits, and getting bombarded with tons of addon error messages. Why does this happen? The error popups occur because a new major patch simply adds new code that breaks addons that are not updated. If you still want to play the game with the current outdated addons while waiting for these authors to update them, you need this addon. It suppresses the error messages like magic.
Download: https://www.esoui.com/downloads/info1486-SuppressErrorMessage.html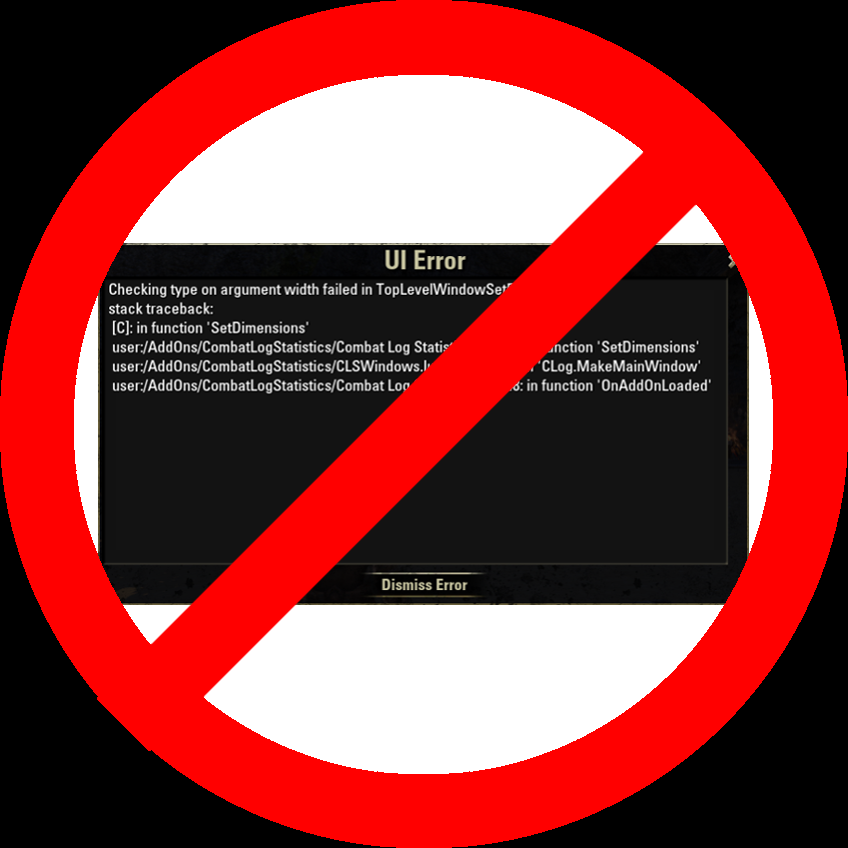 2. Lorebooks (Updated)
For all you hunters looking to pick up every single new book in future zones, there's an addon made just for you. Lorebooks pins the location of new books on the map, and it's been updated for the new DLC. It also works for every single book in the other areas of the game. Players can also use an option to use quest books when they are received to they are never missed again – a handy feature.
Download: https://www.esoui.com/downloads/info288-LoreBooks.html
 
1. Votan's MiniMap (Updated)
And finally, we arrive to Votan's MiniMap, an addon that once you start using, you cannot live without. Again, with Elder Scrolls Online, by default there is no mini-map. Elder Scrolls Games have always relied on the compass, but in the MMORPG world, not having a mini map can feel strange. Thankfully, this addon creates a mini map for players to drag and resize on their UI. The best part is it also works with SkyShard and HarvestMap addons, ensuring that those icons show up on the mini map too.
Download: https://www.esoui.com/downloads/info1399-VotansMiniMap.html