What were our biggest and best RPG game announcements of 2018 that left us excited for 2019? Here's what we're looking forward to.
Cyberpunk 2077
When we first got a better glimpse at E3 this year, Cyberpunk 2077 couldn't be as different from The Witcher games. Studio CD Projekt Red's next massive RPG game shows us an exciting future in the world of Cyberpunk – a cynical future where capitalism and technology has changed the world for the worst. Players play in the shoes of protagonist V, who must traverse this huge open world with no loading times. Primarily an FPS game, it is definitely a departure from The Witcher, but it remains true to its RPG storytelling roots. The game has level up progression, skill-checks and definitely loot such as getting high-tech weapons and more.
The Outer Worlds
The Outer Worlds is a new single-player first-person sci-fi RPG from Obsidian Entertainment and Private Division. Lost in transit while on a colonist ship bound for the furthest edge of the galaxy, you awake decades later only to find yourself in the midst of a deep conspiracy threatening to destroy the Halcyon colony. As you explore the furthest reaches of space and encounter various factions, all vying for power, the character you decide to become will determine how this player-driven story unfolds. In the corporate equation for the colony, you are the unplanned variable and all hell breaks loose. This sounds like the perfect RPG game for those felt wanting after Fallout 76.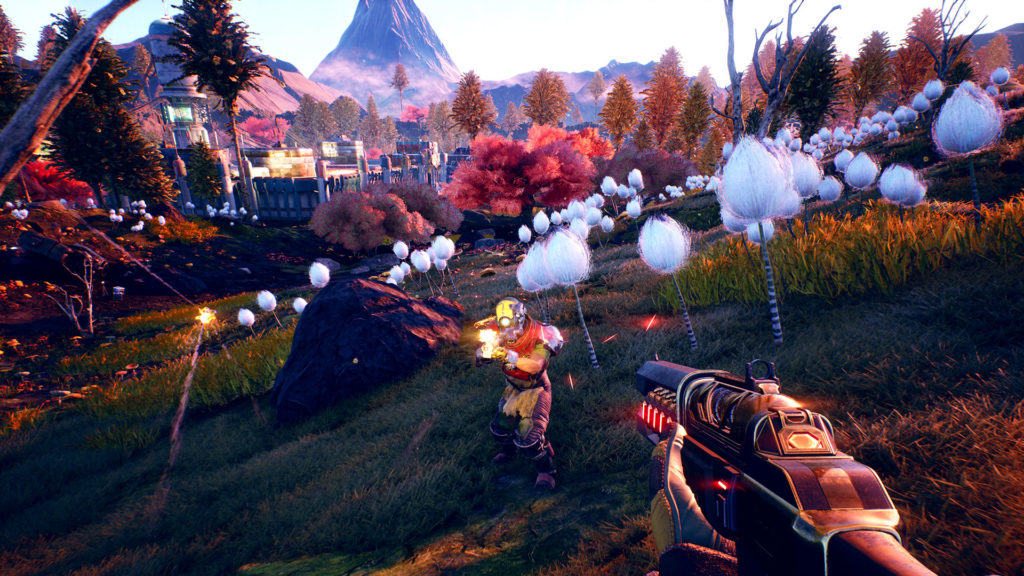 Far Cry: New Dawn
We're always excited for a new Far Cry game, as we can expect massive open worlds with a great amount of gameplay freedom with interesting narratives. The Game Awards 2018 show revealed the next installment, a vibrant futuristic Far Cry World that's unlike anything we've seen in the franchise yet. Players will be put in the shoes of a new character who's fully customizable, and embark on new missions, quests, animal hunts, treasure seeking and much more. It's also got a steam-punk vibe, and the world is filled with gangs that you must ally with or go against in your adventures. All in all, we can't wait to see how this one turns out.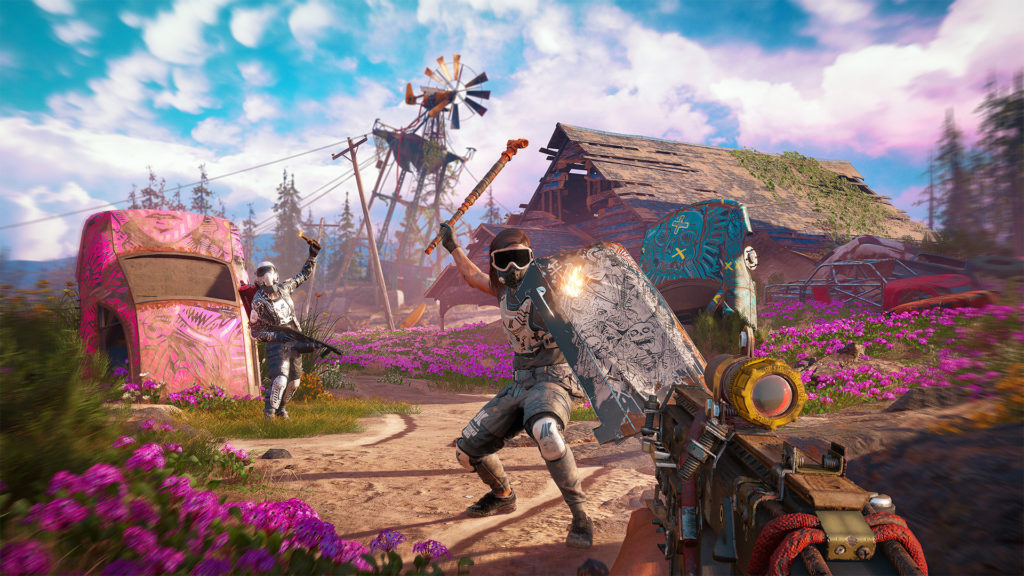 Anthem
While we technically knew about Anthem earlier than 2018, this year we got a lot more hands on previews and sneak peeks at what makes this RPG game and shooter tick. Bioware has devoted a lot of resources into Anthem, and from what we've seen there's a real huge scope permeating the game. The story is interesting and adds yet another mysterious backdrop for a Bioware game that begs exploration and narratives. The movement and combat as a Freelancer feels good, especially jumping and flying around the planet. And most importantly, the presentation is miles ahead of Mass Effect: Andromeda, which is a title best left out of this discussion. Anthem launches February 2019.
Dragon Age: The Dread Wolf Rises
Bringing up the rear is another Bioware game that honestly, we didn't think had a future. When David Gaider and Mike Laidlaw – two Dragon Age veterans responsible for the success of the franchise – left the company, we thought the franchise was buried for sure. We got a real pleasant surprise during the Game Awards 2018 show with that little teaser video that all but confirms, that next Dragon Age game is in the works albeit years away. Solas, the once friendly turned antagonist of Dragon Age: Inquisition appears to have a large part to play in the next installment, which makes sense. There are a lot of unanswered questions when it comes to the game's RPG story-telling, and hopefully we hear more news in 2019, like which part of Thedas it will be set in. Fingers crossed its Tevinter.