It's that time of the year again, to update our top 5 ARPGS to play right now. The later half of 2018 have seen more games from the MMO spectrum to check out, and while next year is also looking promising for single player ARPGS. So without further adieu, here's our top 5 action-RPG games to check out this holiday season.
#1 Shadows: Awakening
A new addition to our always evolving ARPG list is Shadows: Awakening. From the outside, it looks like just another ordinary ARPG game that fails to stand out from the crowd. Upon deeper inspection, we were surprised at how engaging the gameplay mechanics are.
In Shadows: Awakening, you control the Devourer – a demon awakened by a mysterious man in search for answers. Your fates are tied together. As the demon, you can consume souls or puppets. These souls holds the key to unlocking the game's fun puppet swap mechanic. The Archer, Mage and Warrior souls allows you to switch to the human world to interact with live objects and combat living enemies, while swapping back to the demon world lets you do the same to undead enemies. It's an intuitive system that works because of the intricately created traps, puzzles and not to mention, the story and voice acting is rather good, albeit corny at times. Give this one a try.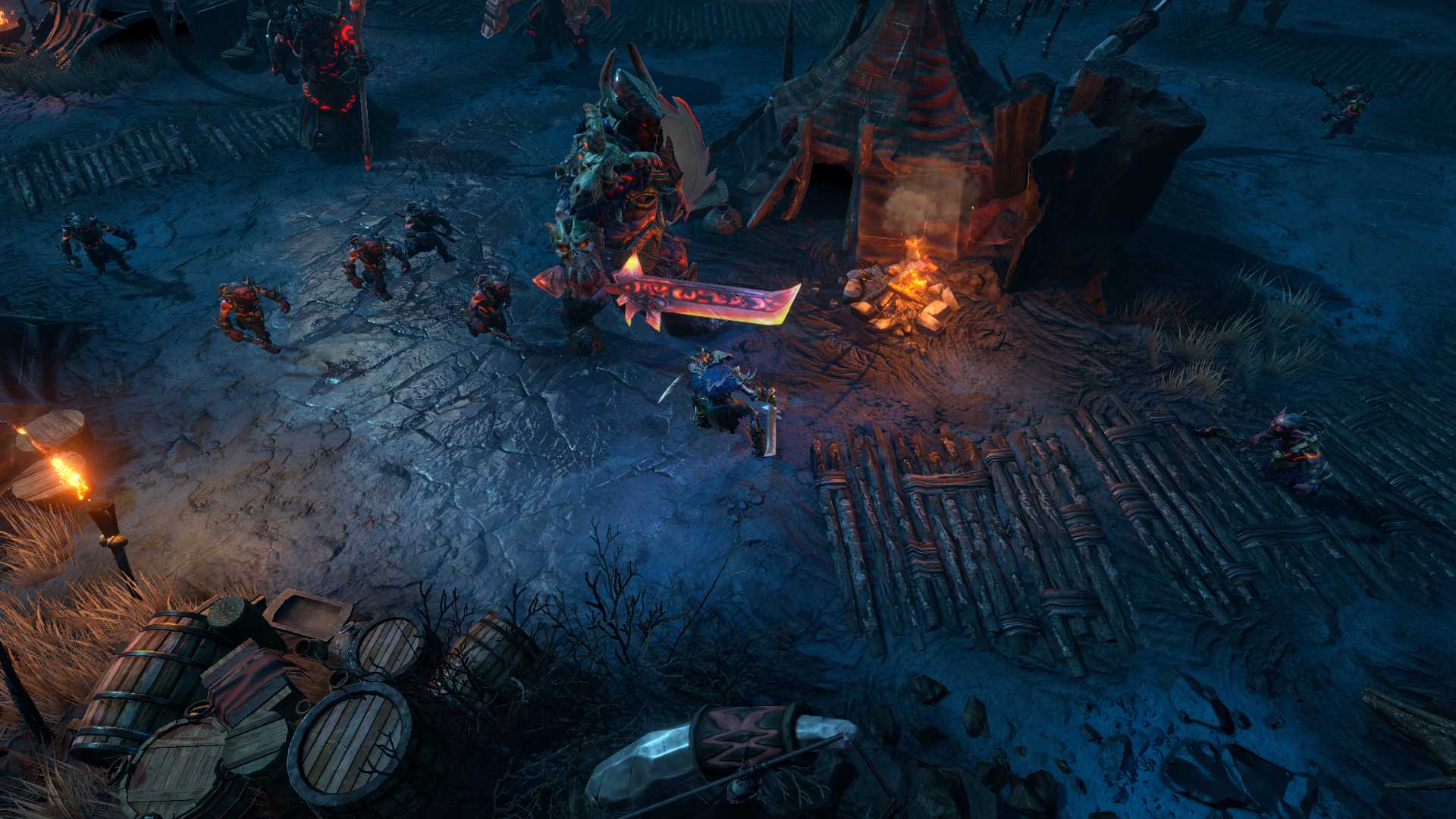 #2 Path of Exile (PS4)
Path of Exile remains of the best ARPGs out there in terms of gameplay. And best yet, it's coming to the PlayStation 4 soon! It stands toe to toe with Blizzard's Diablo 3, but with more to offer considering it's buy-in price of nothing. The combat is satisfying, and there's so many good updates added to the game that makes it all the more worthwhile. Over the last year or so, expansions and many other quality of life updates has taken the game from strength to strength.
For RPG lovers, the character progression system and the loot and itemization available in Path of Exile is second to none, and you'll have a hard time finding another game out there that can top it in that department. The story is a little lack lustre but either way, for a single player game, Path of Exile is a must play if you love ARPGs.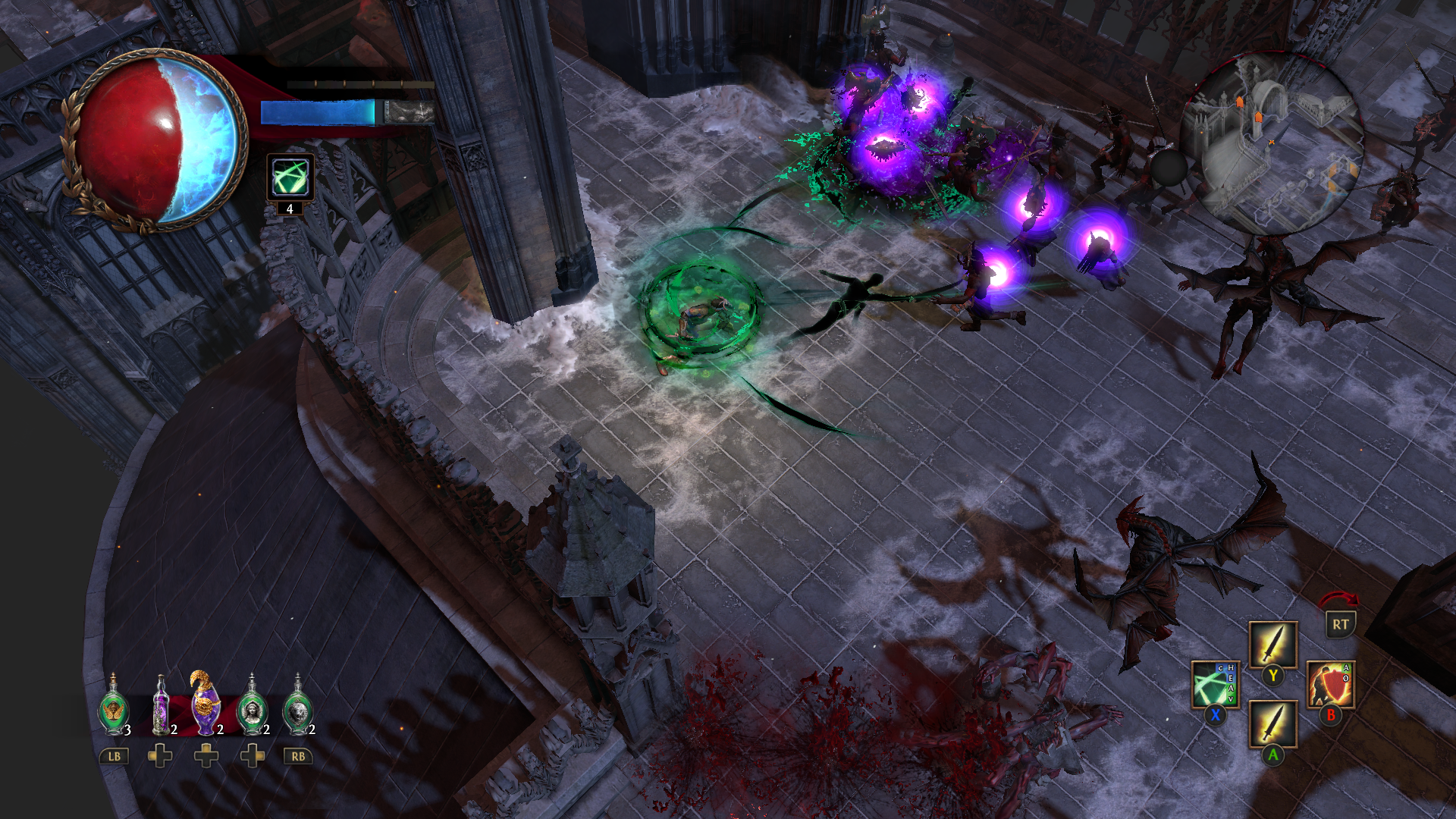 #3 Diablo 3 Eternal Collection (Nintendo Switch)
Yes, we know. Putting Diablo 3 again on the list is a bit of a hack, but trust us on this one – the Nintendo Switch version is an absolute blast. Released this past October, Blizzard has finally brought a worth ARPG to Nintendo's popular Switch console, and my goodness does it work great. For starters, the edition comes with all previous content unlocked in addition to some other neat bonus items, like Ganondorf's armor set for cosmetics. The FPS may be locked on the Switch but it actually performs great, with little or no stutters and super fast loading times, making this absolutely great to play on the go.
The best part and why we'd recommend saving the world again in D3 on the Switch, is due to its multiplayer. No not the online co-op or leaderboards for Seasons which all the other versions out there offers. I'm talking about local couch co-op. A buddy or family member can simply pick up the second Joy Con controller and hop right on in to your game for some local multiplayer offline seamlessly. This is a game changer for Diablo 3 and it works fantastic for party nights at home or some chill out time in the college dorm rooms.
#4 Legends of Aria
Launching on December 4th, Legends of Aria could be the ARPG that fixes your MMO needs. For starters, it's not a typical ARPG that relies on fast clicky action and heavy loot. It's a classic sandbox MMORPG more in the vein of the Ultima series of games, or recently, Albion Online.
Formerly known as Shards of Aria, the game has gone through a major overhaul. It's got a living virtual world in which players can build the land around them with homes in addition to taming animals. There's dungeon romps, PvP and open ended character development which makes this game one to keep an eye on if you're looking for a top sandbox ARPG MMO.
#5 MapleStory 2
And wrapping up our list is another new entry and belongs to the MMORPG genre, MapleStory 2. Since its global launch in North America last month, MapleStory 2 has been receiving an enormous amount of praise and the reasons are valid. It's not a 3D world featuring blocky designs and a top down ARPG system with an accompanying combat that works. It's not quite Diablo 3 material, but it's large pool of classes to pick from ensures that you'll find one which suits your combat playstyle.
While the story is typically Asian (sorry for the stereotype) which means not as engaging, it's the other parts of the game that makes it stand out. Mini games are ridiculously fun for questing breaks. Dungeons are fun romps with friends. And let's not forget the plethora of progression-based activities too like fishing, music playing and that awesome housing system which will remind you of The Sims 4. It's also free to play, which means you're free to check it out no strings attached.