2018 has been another good year for B2P MMORPGS. While the big names have all soldiered on with new content drops this year, there's been some new faces too that have offered more choices to MMO gamers. It's time to share our picks for the top 5 best buy to play MMORPGs of 2018!
#5 World of Warcraft

World of Warcraft released its latest expansion, Battle for Azeroth this year and the behemoth of an MMORPG continues to grow. WoW's multi-year story telling is it's biggest draw at the moment, playing up the heat between the Alliance and Horde factions. The game does some clever things with its content in recent years to keep it fresh – better landscape quests, World Quests and BFA even introduced new ideas like Island Expeditions and Warfronts.The latter two did let the player-base down in addition to progression systems that felt "meh", but patch 8.1 Tides of Vengeance did repair some of that damage. Ultimately though, WoW offers something for everyone, whatever your play style is. The end-game scene is still attractive with the new raids and Mythic+ content coming out regularly.
#4 Final Fantasy XIV: Stormblood

Since its relaunch, FFXIV have only gone from strength to strength with each update. For new players, FFXIV offers a unique JARP fantasy experience with its huge world, tons of content from quests to story, and group content. The sub you pay ensures that content rolls out frequently, with patches usually bringing in a boat load of content to keep you busy with. The graphics hits the spot for FF fans, and the general quality of the story cinematics are top notch. Don't rule its group content either. The game offers quite a fair few things for players to tackle, like raids, dungeon and open world content that offers tangible rewards as well.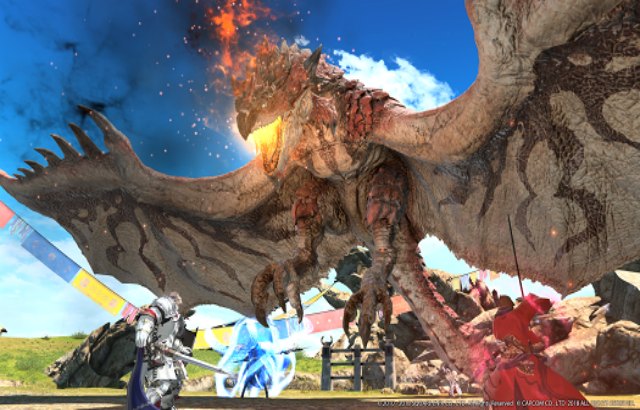 #3 Black Desert Online
At number three is the very popular Korean MMORPG, Black Desert Online. BDO has been around for a few years now in the West thanks to Kakao Games and Pearl Abyss. Why is BDO considered to be extremely popular?
For starters, the graphics, are excellent. From the first moment you lay your hands on the character creator, you know this game is going to look good on all types of systems. BDO also boasts a very large world with some freedom to build your character through interesting Life Skills besides just combat. The PvE story content is poor, but the combat system is addictive and one of the best action combat systems around today. Furthermore, Black Desert Online is coming to consoles, the Xbox One specifically next year. Players can pre-order the game in January.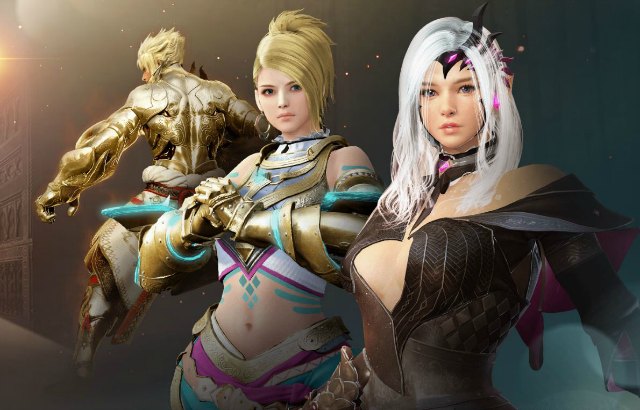 #2 Guild Wars 2
For number two, we have Guild Wars 2. Now I know that the base game is currently free, but there are restrictions and you can purchase either the Heart of Thorns or Path of Fire expansion once and unlock everything right away. And why wouldn't you, this game is awesome, even 6 years after release.
Guild Wars 2 is one of the highest rated MMORPGs of our time and it deserves that accolade, because it introduced so many industry defining mechanics that makes MMOs fun to play. For example, the incredible world that reacts to player input, popping up huge world events and bosses that are actually a lot of fun to play and participate in. The game has a very long main story that is decent and offers decent immersion for players looking for a great theme park casual MMORPG. But don't let that casual tag fool you – GW2's raids and higher tier Fractals offer quite the challenge for end-gamers.
If PVP is your thing, then jump into the world renowned World vs World PVP mode. It's servers battling each other in large battles for pride. There's also structured PVP for small groups that are really fun and surprisingly balanced. Ultimately, Guild Wars 2 offers an amazing amount of content that you can already play for free right now. And buying to play just adds the expansion and everything else. It's a bargain since it goes on sale often, and new content rolls out consistently.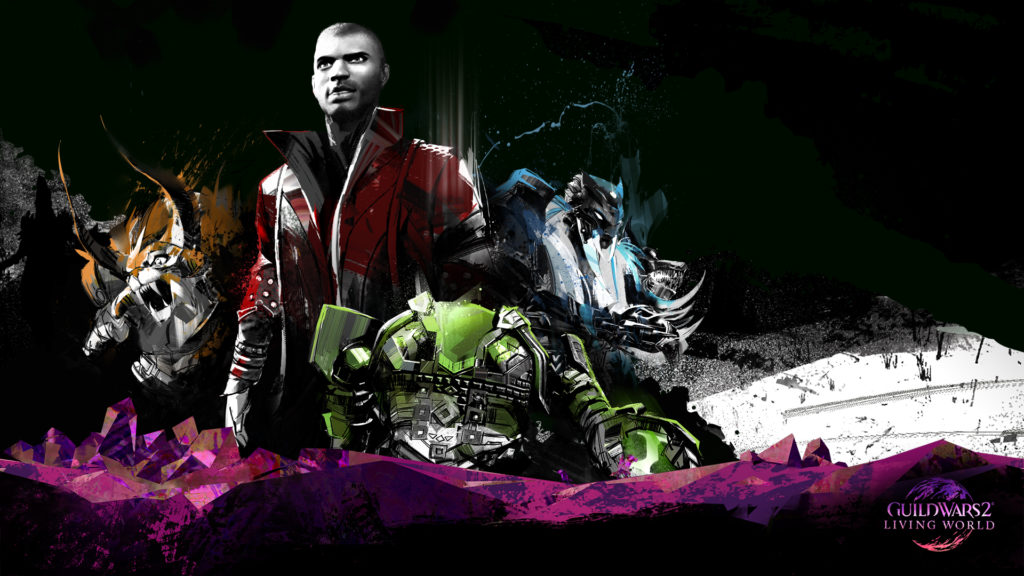 #1 The Elder Scrolls Online
And taking the top spot on our list of the best B2P MMORPGS is The Elder Scrolls Online, as it has done the previous year. ESO has been gradually improving with each DLC and Chapter – from Morrowind to Summerset, and we're expecting more content to drop this year like Murkmire in November.
The DLCs that has been added over the last year or so has also been of good quality. Morrowind and Summerset have added many great features to the game – PvP Battlegrounds for all, the Outfit system, player housing and much more. There's a lot of value right now, and you don't even need the optional subscription to start having fun. But for sheer amount of content and quality alone, The Elder Scrolls Online is absolutely good value for money when it comes to MMORPGS and a regular winner of any top buy to play MMORPGS discussion. Considering it goes on sale so much on sale especially on Steam.