For MMORPG lovers, August 2019 is going to be a roller-coaster month filled with adventure everywhere. We have everything from new MMORPG launches, content updates for existing ones, and of course, that one Classic that's coming out. Here's the what and the when for you to mark your calendars and make plans.
DC Universe Online Nintendo Switch Launch (August 6)
Starting of the hype this month is DC Universe Online. This DC superhero MMORPG has been around for almost a decade. It has managed to prolong its longevity thanks to ports on the PlayStation and Xbox, but that's not where their story ends. On August 6th, DCUO will be coming to the Nintendo Switch for the very first time. Not only will this make DC fans happy, but it also casts a wider net. This is especially true for first-timers who owns a Switch console and go browsing for a Western MMORPG to play that's free, which isn't a saturated genre on the Switch at the moment. DCUO packs good content too. From it's in-depth superhero character creator, to its questing and group content, there's tons to do in DCUO.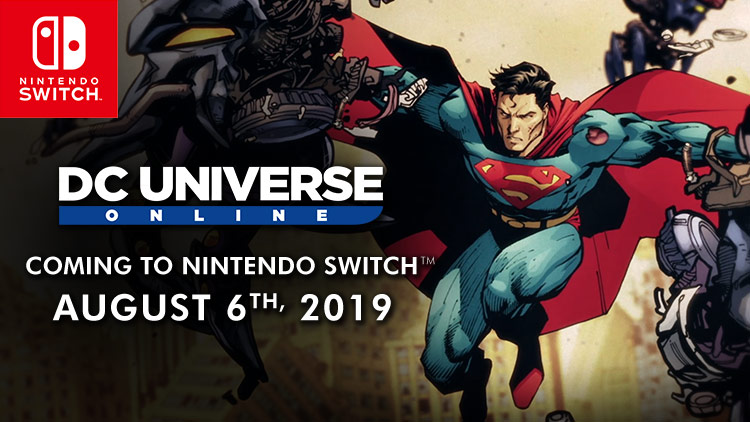 Legends of Aria Steam Launch (August 6)
If superheroes isn't your thing, how about an old school sandbox MMORPG? Launching on the same date as DCUO is Legends of Aria. Inspired by classics like Ultima Online and EVE Online, Legends of Aria is a community focused MMORPG where every player matters. Everything from the market and economy, to the population of the server with player housing, comes down to player-driven actions and consequences. It will feel familiar to anyone who's played games like Ultima, RuneScape and even the more modern Albion Online. It has a deep crafting system, in addition to a classless system. That means, your character can grow by learning over a hundred different skills and abilities by simply doing them. It's a great concept and now that it's finally coming to Steam, Legends of Aria might get more exposure that it definitely deserves.
Elder Scrolls Online: Scalebreaker DLC (August 12)
Zenimax Online Studios is keeping their promise about the Season of the Dragon. Elder Scrolls Online is embarking on a year-long cohesive story line that takes place through all four content updates in 2019. We're way past the halfway mark with that, and on August 12th, the third installment arrives. The Scalebreaker DLC is a dungeon pack. Traditionally, ESO's Dungeon DLCs contain a separate story that doesn't tie in to the Chapter. This year is different of course, and since Dragons are involved, we are learning more about what's been happening since the events of the Elsweyr Chapter. We also got a tease that Sai Sahan's introduction will take place in this DLC, so all the more reason to check it out if you've been following the story. The DLC will be free to all ESO Plus members.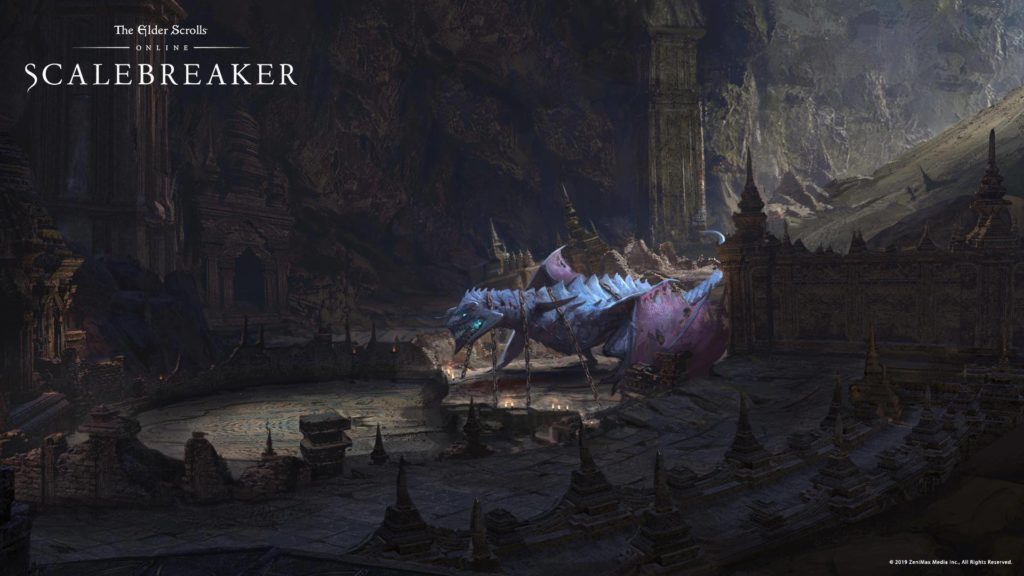 World of Warcraft Classic Launch (August 27)
There really isn't much to say here except we can't wait and we know we aren't alone. WoW Classic has been in the much anticipated category since its announcement, and for good reason. Not only does it offer players yearning to return to the nostalgic vanilla period a gateway, but it also offers official support. That's something most popular private vanilla servers can't do. While it isn't free, nostalgia always sell well especially in this genre. Just look at the amount of MMORPGs that have released classic or progression servers of the last couple of years. It's also Blizzard's biggest gamble yet, as it tries to reclaim its reputation from scores of players who haven't been impressed by Battle for Azeroth. Will Classic be that savior?
Guild Wars 2: Next Living World Season Reveal (August 30)
Ending the month on a high is ArenaNet's Guild Wars 2. They will be at the Moore Theatre in Seattle on August 30th for one reason: to talk about the future. In the 45 minute presentation, we are expected to get big info drops on what's next for the world of Tyria and Guild Wars 2. The one tease we have so far is that it involves the next Living World Season. The fifth season announcement should yield some exciting new information. But being a 45 minute presentation, surely there's more? Many players are speculating that there may be more hints. This could be a new expansion tease, a new underwater Mount, and you feel anything new at this point would give players some hope that Guild Wars 2 is here for the long haul.