Bioware's narrative driven looter-shooter and MMO Anthem's release is just around the corner. Releasing February 15th for Origin Premiere players, the game will be available for pre-load on the Origin platform this Valentine's day. The game has had two demo weekends already, and needless to say we're all hyped at fully exploring this rich new world. From reliving our fantastic flying and combat on our Javelins to learning more about the story, there's so much to accomplish once the game goes live. With that in mind, we're sharing on Anthem's Lead Producer Michael Gamble's top tips before the game's head start begins.
1. Please try to avoid spoiling the story for anyone. If you care about story, be careful watching streams.
This one's pretty straightforward. We know Bioware is all about story, and from the demo we do snippets of it, detailing the world and premise alongside characters we meet. Plenty of players don't want to ruin the fun by learning plot points early, so this is a fair tip. If you follow game sites or YouTube let's play channels, it's best to avoid them for a full week until the game is released for everyone on February 22nd.
2. In between missions, talk to the people in Tarsis. They have stories to tell, and I'm proud of the awesome characters the team have written. Many of them hilarious AF and offer great insight into the world.
Fort Tarsis is the main hub of the game and it's where players will hang out in-between missions. You can find vendors, your forge and other amenities here, but NPCs too. Some were intractable during the demo and were good fun. This hint that some convo's are hilarious is rather interesting, so we can't wait to see what this is all about too.
3. We give you a bunch of coin in the beginning. I recommend playing a few hours to see what Javelin and look you want. The customization system is DEEP. In other words, don't blow it all in 5 minutes
Coins are Anthem's in-game currency that you can earn more of from completing challenges. BioWare seems to be confirming that you'll get a few when you start, so hold onto them. Most of the vanity items in the store are Javelin customization, and since there's four Javelins, saving up for the one you want to spend on seems wise. Storm, anyone?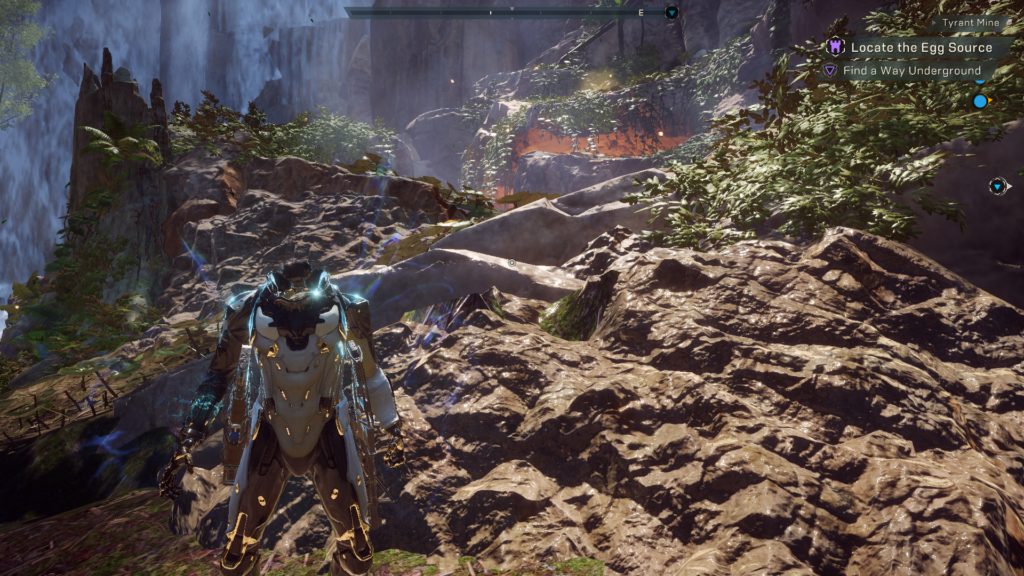 4. Use the alliance system. It's awesome. You'll get good coin from it.
The Alliance system is one part of the demo that wasn't showed off at all. However, we did see experienced earned for it at the end of every mission or stronghold completed. Does it work like a reputation system in most online games? Probably yes, and since now we know we can earn Coin from it, all the better.
5. If you like a challenge – play on hard. The loot is better, and the missions are beefier. Just don't be surprised if you get your butt handed to you until you're good 🙂
This one's a no brainer. The harder the difficulty, the better the loot. During the demo we played all difficulties and have to say, Hard Mode is brutal, especially if players are still learning the ins and outs of their Javelin suits. It also requires a semi-decent composition of Javelins, and not just four Storms.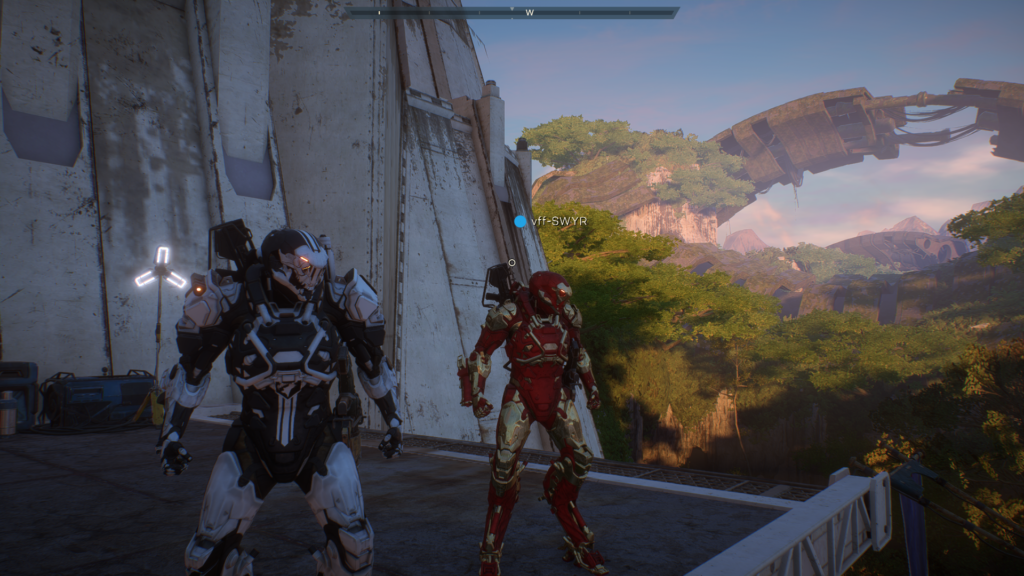 6. Start out by being aware of the daily and weekly challenges. They're awesome valuable.
Another one of the features locked in the demo. The full release should detail just how many challenges there are and what exactly will be valuable. However, it is here that we worry the game becomes too repetitive if they are limited in diversity.
7. Reinforce folks and use quickplay. A friend in need is a friend indeed.
This sounds like a plea to get players to play together. Majority would prefer to play solo often, but Anthem's ease of joining others in-game should make playing together a fun and seamless process. Strongholds for one, definitely cannot be solo-ed and is hella fun in groups.