TTribal Wars 2 is the sequel to the popular Tribal Wars MMORTS game that was released in 2003; eleven years later, the sequel was released which has closely followed the basic idea of the original game. It was developed by InnoGames and the player is placed in control of a castle during a time of war in a fantasy medieval world.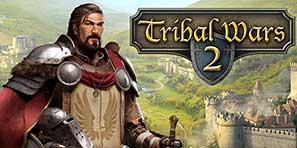 Graphics 
Social/Community 
The war-torn world is filled with constant PvP where players can conquer each others castles and villages; new players are given some beginner protection but once it runs out they can be attacked by much stronger players. In addition to the PvP, the player can also engage in some PvE content to loot resources from barbarian camps. Alliances in this game are called Tribes; each one is player created and it's possible for Tribes to work together however they can also back-stab each other.
Units must be trained in specific military buildings before they can be sent to fight. Each unit has different combat stats to give them different roles on the battlefield, there are also spies which can be used to gather information on a potential target before attacking them. Players cannot interact with combat however strategy is important as there are more effective ways to attack and defend the city.
Tribal Wars 2 is a RTS and city builder, the player must complete all actions in real time and construct their city be placing new buildings. Buildings are unlocked over time and can be upgraded to increase their productivity or defensive capabilities. Collecting and managing resources is also important as building and units require a specific number of different resources in order to be constructed. The resources can be completed in a variety of ways such as constructing buildings that generate them or by attacking barbarian camps. As to be expected from this genre, the player can purchase items from the cash store to skip wait timers.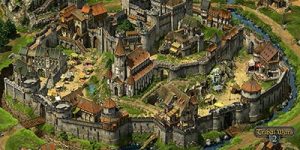 It a quest system to help the player grow their city once the tutorial has been completed; the system provides the player with rewards such as resources and building upgrades to grow their village. They offer a cheap way to quickly progress through the game while also providing instruction to players who are new to the genre.
Tribal Wars 2 offers classic MMORTS gameplay with interesting Tribes that allows for strategy and diplomacy while also allowing for wars and treachery. Away from the Tribes, the game doesn't offer much new content to the game however it does feature slightly more strategic combat than most other games of this genre.
All
Real Time Strategy
Trading Card Games