It's been nearly a month since World of Warcraft launched its Shadowlands expansion, and players have spent plenty of time gearing up their characters for Mythic+ key runs and the Castle Nathria raid. There's also The Maw and Torghast content to farm, but one constant chore the new expansion throws at you is the Covenant upgrade system, which requires a new currency called Anima. Anima can be earned through a variety of methods, and players will get a weekly quest to Replenish the Anima stores of their Covenant sanctums which is important because Anima is required to power up other features, or spent in the Command Table to send companions on adventures. Here's how to earn 1000 Anima as fast as possible.
Weekly Dungeon Quests x2 – 350 Anima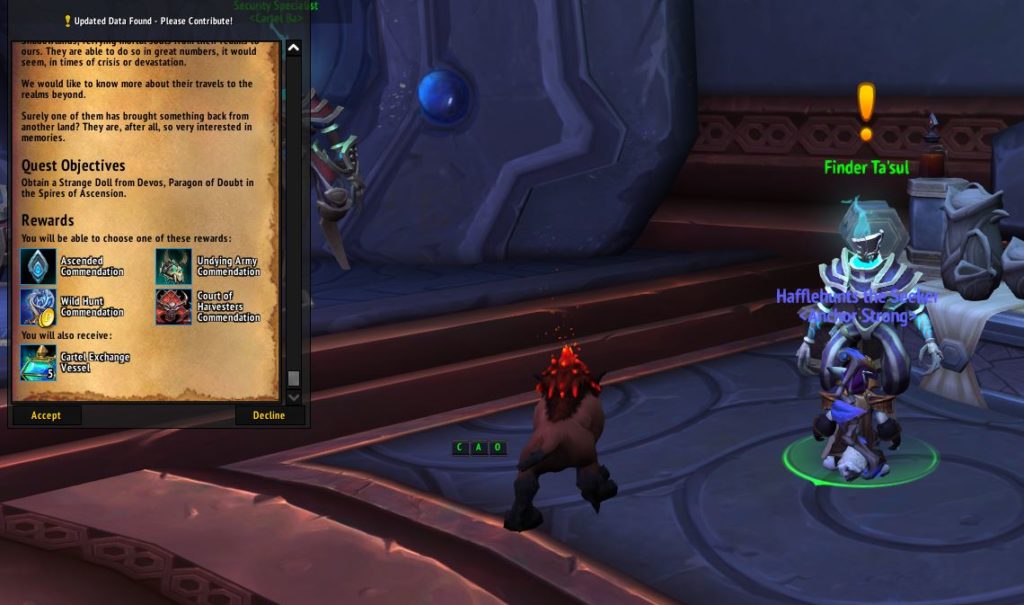 One of the most efficient ways to earn large amounts of guaranteed Anima quickly is through completing the two weekly dungeon quests found in Oribos. Head to the Broker's Den on the east side of the ring, down the steps to find two NPCs who will offer you the weekly quests. They are all about looting an object from the final boss of the new Shadowland dungeons. These can be completed on any difficulty, which means you can finish them quickly in Normal difficulty if needed. When turning them in, you'll get a cool 175 Anima per quest, and 500 reputation with a Covenant of your choice. Not to mention, you'll also be picking up loot, Conduits and Memories along the way. This is priority number one after weekly reset.
Weekly World Boss Kill – 250 Anima

Another quick way to earn a huge amount in one go is to kill the current weekly World Boss. Simply open your map and if you have the World Quest list addon, you should be able to see where it is and how much Anima it offers, with it usually being 250 Anima plus the additional chance of Mythic level loot and other rewards. There's only a few world bosses that will show up in the four new zones, so they are hard to miss. You will always need a raid sized group of players, but the addon mentioned earlier does have the option to find groups quickly and easily. Don't skip world bosses!
Special One Time Only 700 Anima Quest – Sanguine Depths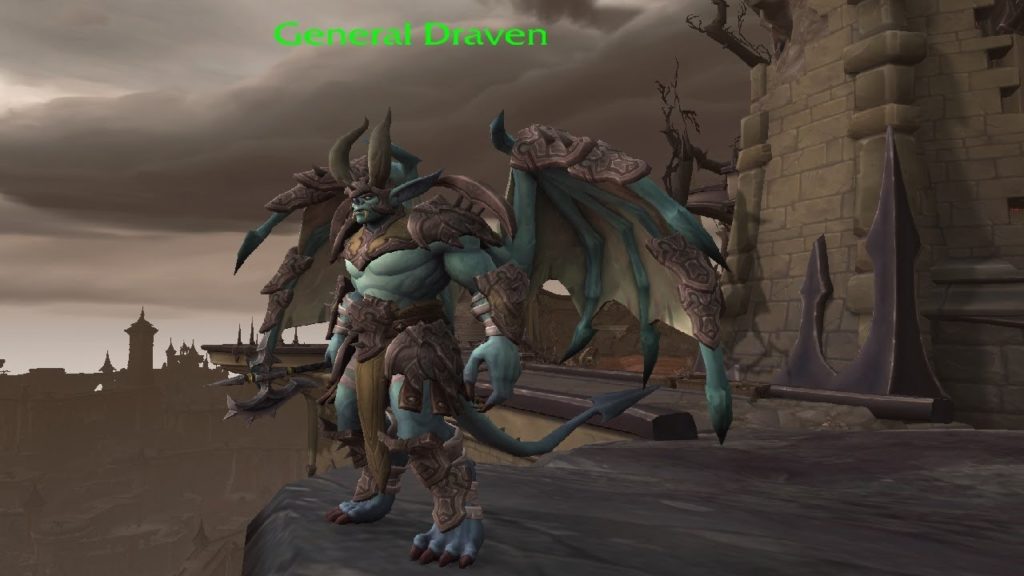 For new players or new alts that have hit level 60 and have the weekly Replenish quest going, don't forget to jump into the Sanquine Depths dungeon in Revendreth. General Draven will be at the entrance within the dungeon to offer you a quest which will be complete when you finish the dungeon, which rewards you with 700 Anima – the most amount for any single quest. However, it is a one time only deal, and you won't see the quest after you've done it already on a character. Make this a priority if you have not done Sanquine Depths on any of your characters.
Anima Farming Tips and Tricks
If you've done at least both the weekly quests after reset, you should be sitting at 600 Anima, with 400 to go. This will go by quickly, as long as you're doing a combination of the things listed below:
World Quests – many offers Anima rewards, but most bloody suck. It's boring and tedious traveling around the maps without a Flight Whistle. So find the WQs close to flight masters and other transports, and do only the 100 Anima and above quests.
Command Table Adventures – If you have already amassed a good amount of companions, use your low or low level companions for Anima token missions. They are quick 4 hour adventures that can bring 30-40 Anima in a few times a day, and they all add up.
Loot everything – While out adventuring, use Handy Notes for Shadowlands addon to find and loot all Treasure Chests and kill Rare mobs. They all drop Anima and is a good way to kill time while waiting in dungeon queues.