Vikings: War of Clans is a Cross-Device strategy MMO where players take the role of Jarl in a Viking town. The Mobile Version was already released in 2015 and the Browser-based launched this Year. The mobile game receives regular updates from its developer Plarium Games. The team behind this game are experienced MMORTS developers who have released many games for the mobile RTS genre. Being a new game makes this a great time to start playing but there are plenty of other reasons why gamers should give game a try.
1) Traditional Gameplay
This MMORTS follows the traditions of the genre which means all RTS players will feel at home here.  Players need to construct and manage their town to progress to unlock new gameplay mechanics and structures. It also contains the classic combat system where players must recruit their units before sending them out to fight enemies and other players. There's plenty of strategy surrounding the combat in this game however, it's still simple enough for casual players to enjoy.
"The RPG elements in particular have given the game a much higher replay value without taking content away from the traditional RTS gameplay."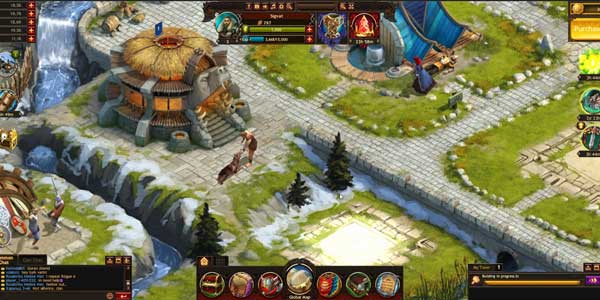 2)  RPG elements
Unlike other games in this genre, players can customize their Hero. It's possible to give them special skills to support the town and create unique armor. The RPG elements provide plenty of customization which is something that's not usually featured in this genre. The RPG mechanics add a new level of depth to the gameplay which gives the game a higher replay value. Including RPG elements adds new life to the classic gameplay however, this is a little bit limited compared to real RPGs.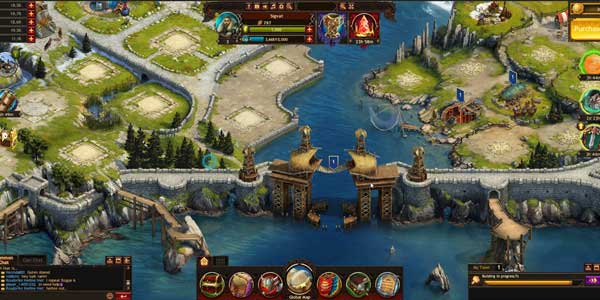 3) Global PvP
The game features a global based PvP system where players can join clans and battle other players. There are several ways to communicated with players in the game which is great for social gamers. The social mechanics are also great for the PvP as players can communicate and plan strategic moves together. PvP is focused around the Places of Power which determine the ranking of clans in the game.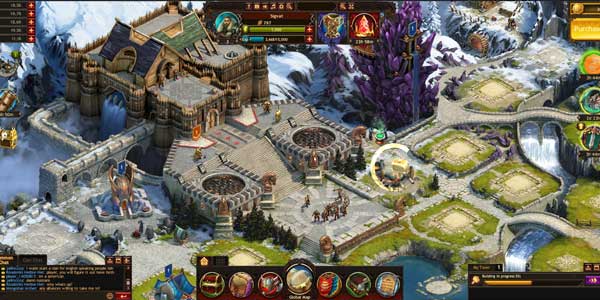 4) Amazing Artwork
The 2.5D graphics look great and while some icons may not be perfect, the game does look good overall. The 3D characters in the game look incredible and suit the Viking themed game nicely. Players also have some limited customization for creating their own character. There are several character avatars to select from however, while this is nice to have it doesn't actually have an affect on the game. Animations in the game are very smooth and being able to see units training is a great touch. Visually, the game is astounding which easily makes this mobile MMORTS stand out. It also features a great Celtic themed soundtrack which suits the game really well and is very memorable.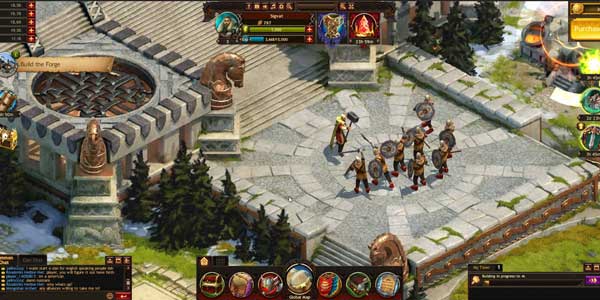 5)  Global PvE
In addition to the global PvP, players can take their units to fight the AI. The global map also features a range of AI controlled locations where players can earn resources. There are a large number of these areas spread across the map making them easy to find. Players can send their troops to capture the locations and collect the bountiful resources they contain. These PvE locations can be found all over the map and players are able to send their units to any of them.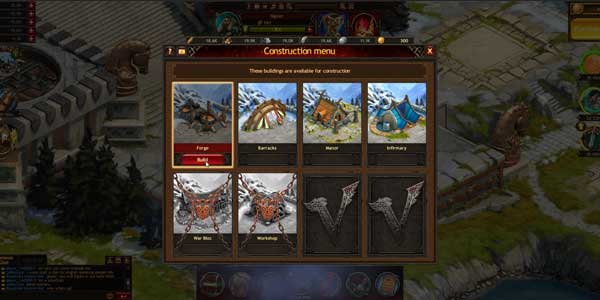 Verdict
Vikings: War of Clans is a quality mobile MMORTS game which has brought a few nice mechanics to the genre. The RPG elements in particular have given the game a much higher replay value without taking content away from the traditional RTS gameplay.