The epic war for control of the universe rages on in the latest massive content update for AxE: ALLIANCE VS EMPIRE (AxE), the fantasy mobile MMORPG for Android and iOS by Nexon. Beginning this week, players are invited to plunge into AxE's gritty universe to experience an overhaul of new in-game systems. Players in western countries can download AxE here, players in southeast Asia can download here and players in Thailand here.
Since its launching earlier this year, AxE has set a new standard for mobile games with innovative MMORPG gameplay and console-inspired graphics. Set in an enchanted yet treacherous world, AxE combines single-player, tactical faction combat with large-scale competitive modes. Learn all about the latest update and what are the new features and additions below:
Awakening System
In this unprecedented new character development system, players can acquire new skills along three stages for every playable character. Upon Awakening, characters will earn new attack motions, skill and even appearances
Peaceful Village
The new neutral village Sky City Esonia is now available for players who complete Main Quest 1-2. The Village offers buffs and other bonuses for visiting players, along with new merchants and blacksmiths for strengthening gear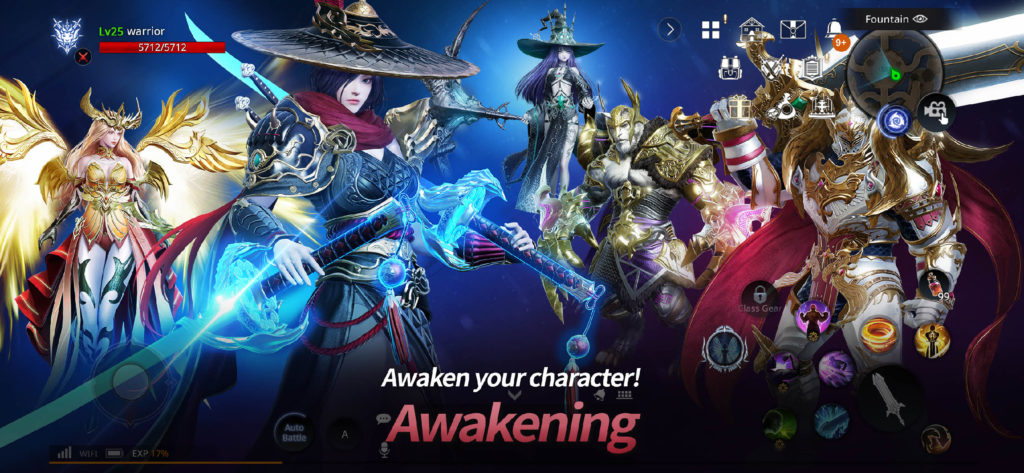 Fresh Accessories
Four new sets of Earrings, Bracelets, Brooches and Belts are available after each Awakening and can be upgraded to Mythic grade using Accessory Upgrade Stones
Dimensional Tear
In this new top-tier Raid of four to eight participants, players are challenged to complete four increasingly-difficult stages in exchange for Awakened Gear, Augmenter Development Materials, Gold and more
Character Level Expansion
The maximum character level has been increased to Level 150, along with new Gems, Artifacts and Skill Points. The Eternal Sanctum has also been expanded to 100 Floors to challenge daring players
Gorgeous Wings
The fabulous new Justice Wings equipped with powerful skills and stats are now available.