Daybreak and DC Universe Online are celebrating Batman Day on the superhero MMORPG. From now through 30th September, players can earn awesome rewards by simply logging in or participating in the on-going sweepstakes. See below for more information.
Happy Batman Day! September 15 is Batman Day this year and all of Gotham City is turning out to show support for their hero. Two new in-game t-shirts are available to help you dress for the occasion, one for all players and one for members. The Batman Day Painted Logo T-Shirt below (left) can be claimed by all players. The Batman Day Bat Swarm T-Shirt below (right) can be claimed only by members. Both are stylish and perfect for a dark night out on the town.
To claim these t-shirts, players must log in between September 14 and September 30, 2018. Each shirt can only be claimed once per account. Players that subscribe and log in during this time period will be able to claim the member-only shirt.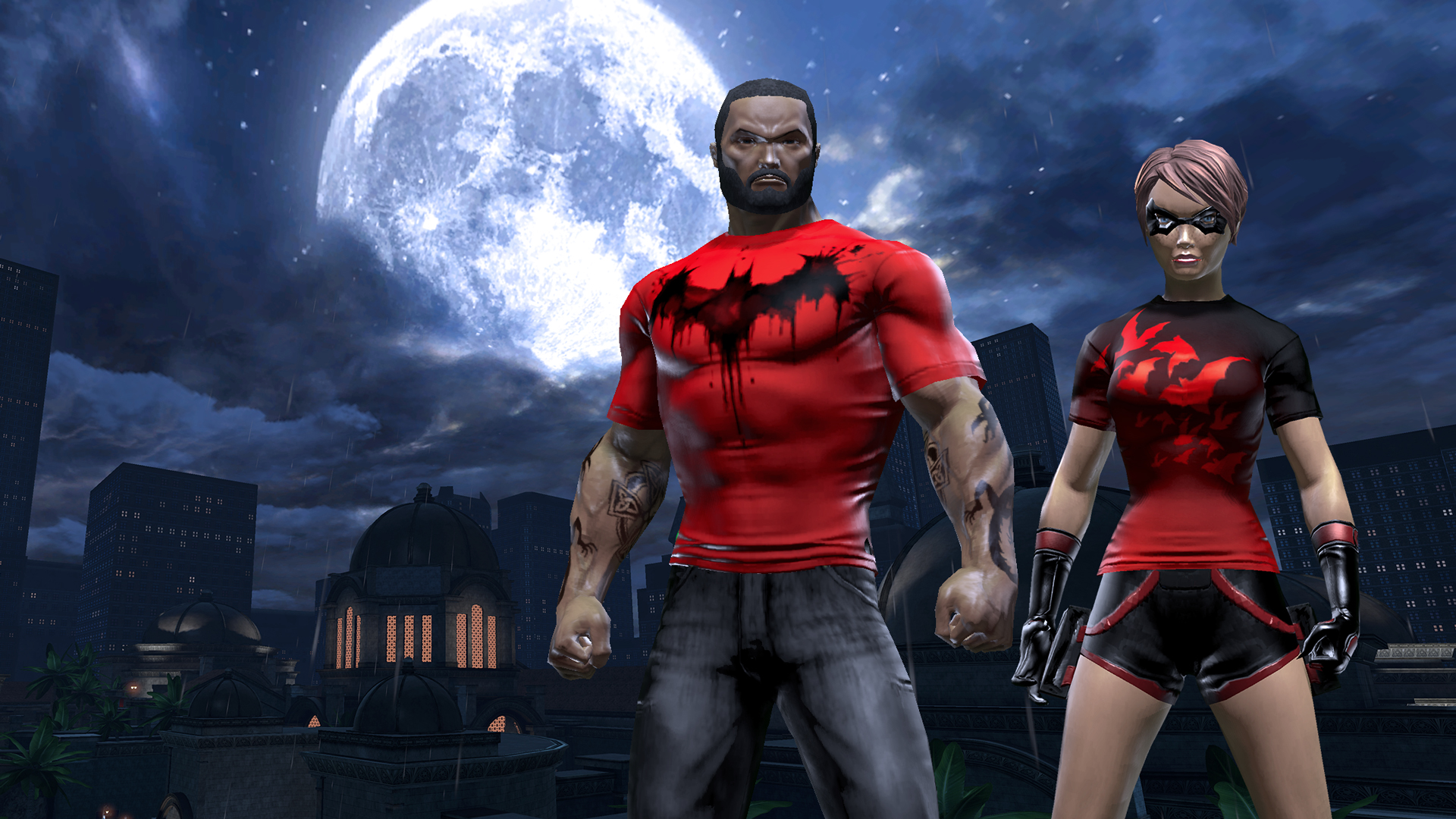 RETWEET TO WIN
What's that? These shirts are so good you want one in real life? Enter the DCUO Batman Day 2018 Retweet To Win Sweepstakes, and you might get just that! All you have to do is head to the official @DCUO Twitter page and retweet any of the official Sweepstakes tweets there. Doing so will automatically enter you to win your very own real life Batman Day Painted Logo T-Shirt. We are giving out 25 of these custom t-shirts, so don't wait!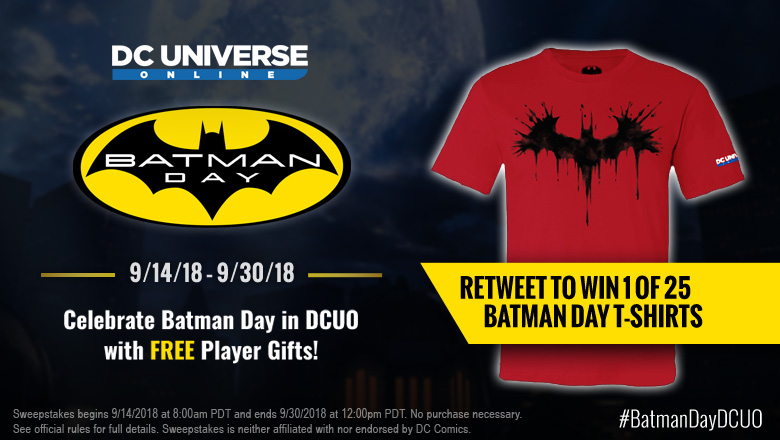 For more info, check out the official post here.