Eudemons Online: Free Newbie Pack Give Away
Eudemons Online, a classic top down fantasy MMORPG, will be giving away freebies this month! For all new players, you are eligible to claim a free newbie pack give away beginning May 17th. The promo will last until June 16th.
The free newbie pack includes the following items:
Golden Pegasus
PP Card (2700)
Level 71 Super Weapon
Do keep in mind that only accounts registered after May 1st 2018 are qualified to claim the free newbie pack.
To claim your free pack, click this link and follow the instructions. Firstly, sign up for an account for free. Then, download the client and game, and finally claim you pack in your inventory!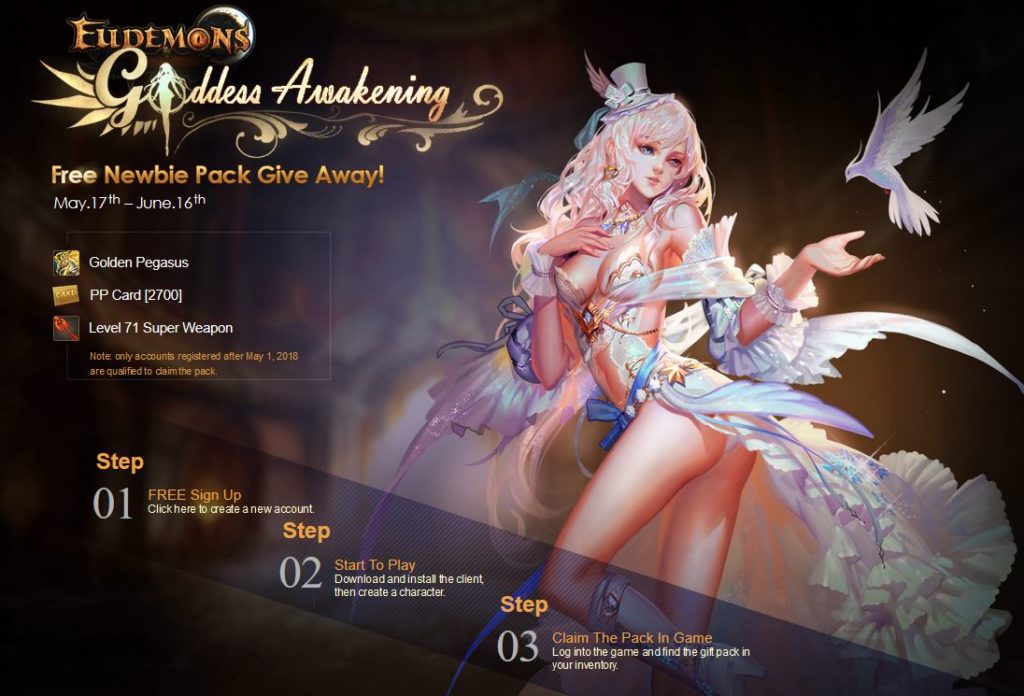 Released in 2006, Eudemons Online blends high fantasy with rich gameplay. Players can choose from a variety of classes, including the Mage and Paladin just the name a few. The game has PvE and PvP content to cater to all play styles.
The game incorporates many features that's familiar with today's asian MMORPGs, such as auto-pathing and deep progression. There are multiple zones to play through as well, with plenty of quests and stories to see and experience in the world of Eudemon Online. For more info, click here.