Game of Thrones Season 7 Episode 2 Review – 5 Biggest Moments
Game of Thrones Season 7 Episode 2, "Stormborn" is out and the plot thickens. What were the 5 biggest moments from last night's episode? This is a spoilerific article. You've been warned!
1. Setting Up Jon Snow's Meeting With Daenerys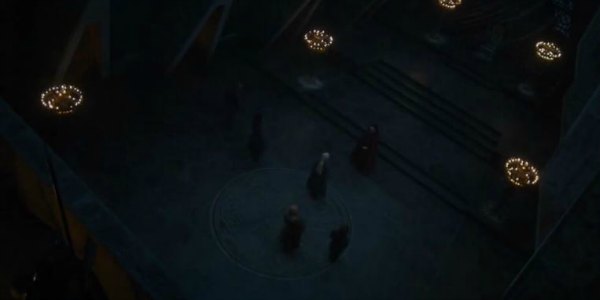 At last! Daenerys is finally made aware of Jon Snow, the King in the North. The beginning of episode 2 sees Melisandre arrive at Dragonstone. She relays the plight the North faces with the threat of the White Walkers, and counsels Daenerys to summon Jon Snow to forge an alliance. After a brief discussion with Tyrion who supports the move, a raven is dispatched to Winterfell, and Jon receives it in the same episode. Whether or not both parties can see eye to eye (and if Jon's true heritage comes to light) remains to be seen. But this is a power play that's got us excited.
2. Cersei Has A Way To Kill The Dragons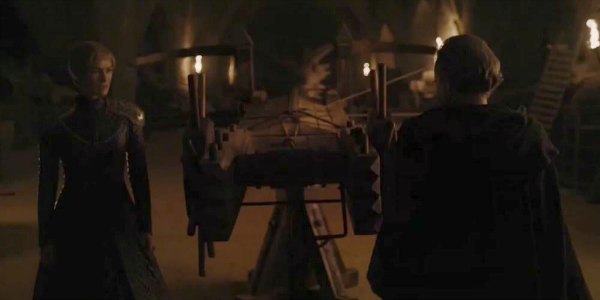 Word has also reached Kings Landing that Daenerys and her army has arrived. During a hearing between the Queen and her closest allies, the one thing on everyone's lips are the three dragons. Aegon the conqueror also had three dragons with him when he took over Westeros. Can they be stopped? Apparently, they can. Later in the episode, Cersei is taken beneath the city and is shown a weapon – an enlarged ballista with arrows that can definitely mortally harm dragons.
3. Sam Tarly Is Jorah Mormont's Last Hope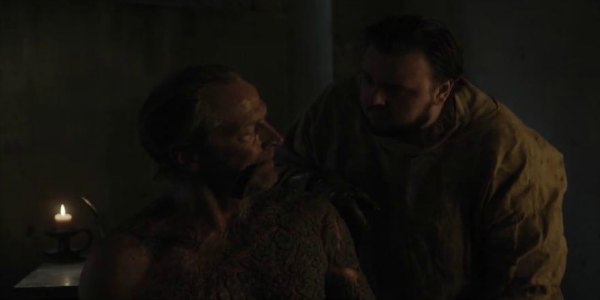 In Episode 1, we found out that Jorah is in the citadel, and is severely affected by the greyscale sickness. When Sam discovers Jorah's identity, he takes special interest in discovering a way to treat the ousted knight. It's a great scene between Sam and Jorah when Sam explains how he was with Jorah's father when he passed. After sneaking into Jorah's containment cell late at night, Sam starts the treatment procedure, and we'll have to wait until next week to find out if it works.
4. Arya Is Heading Back North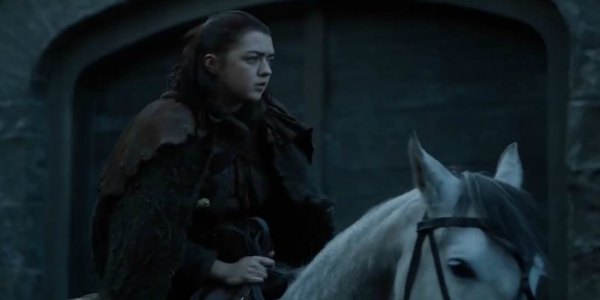 In a brief scene towards mid episode, Arya returns to the inn where her old friend Hot Pie is still alive and serving, well, pie. The two share updates and Hot Pie tells her that Jon is now King of the North and Winterfell is free of the Boltons. With new hope and having finally heard good news about her family in a long, long time, Arya sets forth for her home in the north. What she doesn't know is that Jon has already departed for Dragonstone. Therefore, she's bound to run into Sansa, who've she's not heard from in ages as well.
5. Theon Abandons Ship (Literally)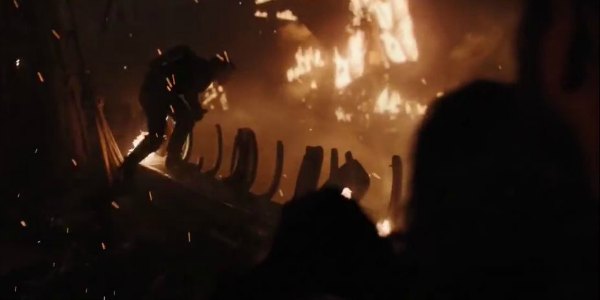 The final minutes of the Episode 2 is a glorious battle at sea. Euron Greyjoy intercepts his nephew's fleet that's heading to Dorne to fetch an army at Daenerys's command. The battle claims a few casualties, with two out of the three Dornish princesses are killed by Euron. At the climax of the battle Euron confronts Yara and overpowers her, putting his weapon to her throat calling to Theon to come rescue her. In a fit of cowardice brought forward by his inner "Reek", Theon jumps off the ship into the sea instead of freeing his sister.
Game of Thrones S7 Episode 2 moves the plot along at a frightening pace, setting up the pieces nicely for future episodes. We now know that Jon and Daenerys have an appointment, and cannot wait to see how that transpires. Bring on episode 3!