We get it, Game of Thrones fans. The show is over, the books are years away, and there's nothing to seek your teeth into for your Westeros fix. Fret not, there are some games out there – both officially licensed and others that could help. At its heart, Game of Thrones is about the politics, the war, the social mishaps of idealistic men and women, and there are a few games that captures this perfectly. Here are some games to check out.
Crusader Kings 2:  A Game of Thrones Mod (CK2: AGOT)
For large scale strategy fans, Crusader Kings 2 will be familiar to you, but did you know there is a Game of Thrones conversion mod? Yup, the mod actually includes playable houses, characters and more from the series into the game.  Set in the world of George R. R. Martin's A Song of Ice and Fire(ASoIaF) fantasy saga where lords great and small vie for control over the lands of Ice and Fire, from Westeros and the Seven Kingdoms in the west, to Qarth in the east. The mod takes its name from the first book in the series, as well as the "game" of plots and politics the ambitious and hopeful are said to be playing in their struggles for supremacy. Currently players are able to choose to play from any start date in the 300 years from before the Aegon's Conquest to the beginning of the fourth book (A Feast for Crows).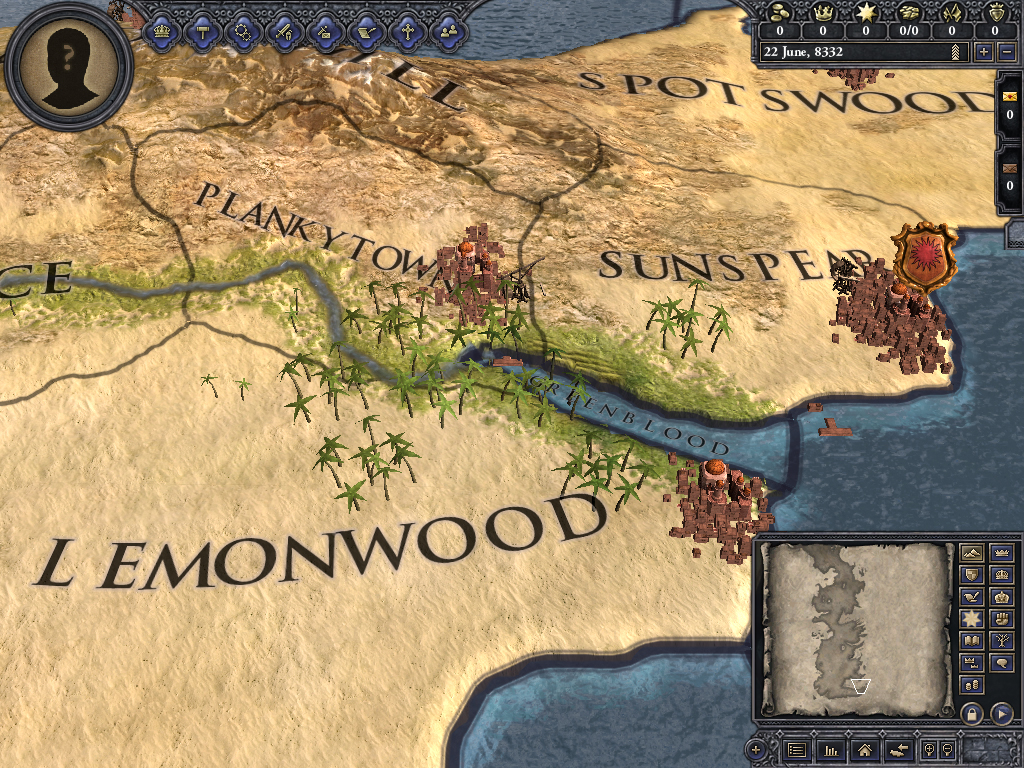 Game of Thrones by Telltale Games (2014)
Telltale Game's 2014 Game of Thrones is arguably the best GoT game released to-date. The game features a heavily narrative-driven point and click adventure, where players play as an original character. The setting takes place within the show's timeline, and begins by following a minor house who's allegiance likes with House Stark. There are six episodes in total, each are fantastic as they offer deep back story and more plot about what's happening in the timeline. Episode 1 notoriously deals with The Red Wedding, and the cast also features famous characters from the show. Unfortunately, Season 2 was cancelled when Telltale Games laid off its staff and dismissed projects like GoT in 2018.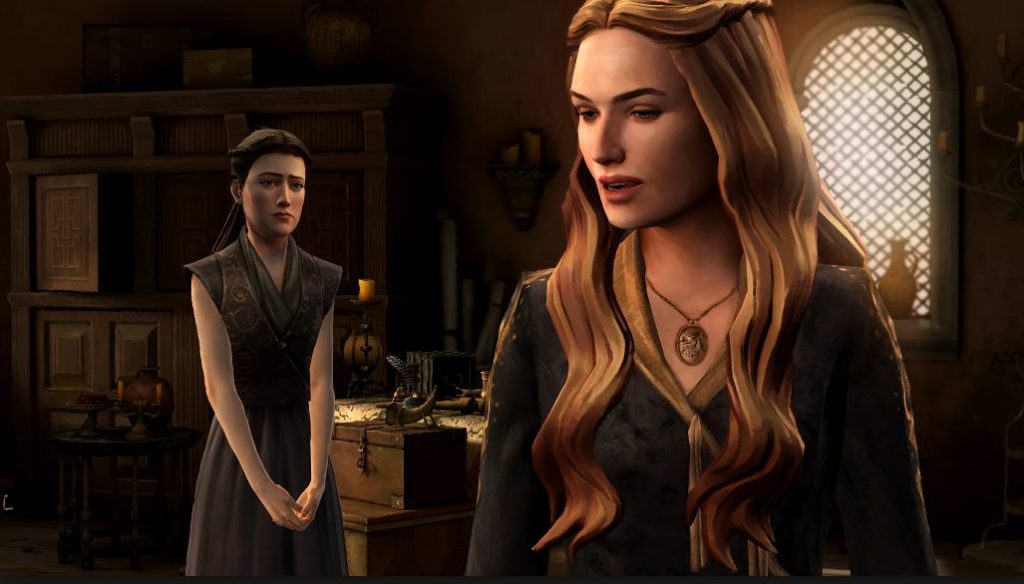 Reigns: Game of Thrones
Nominee for 2018 Mobile Game of the Year, Reigns: Game of Thrones is a strategy game available on Android, iOS and Windows. Unlike other games on this list, R:GoT does things differently in terms of aesthetics and gameplay. For starters, the graphics are really cartoony but does feature majority of the series's main characters. The gameplay involves making decisions for the Realm by "swiping" your screen, and outcomes depend on your choices. It's a rather addictive and simple game that anyone can get into, so don't let that strategy tag scare you. Ultimately, it offers some fun on the go for Game of Thrones fans who want a quick and easy fix.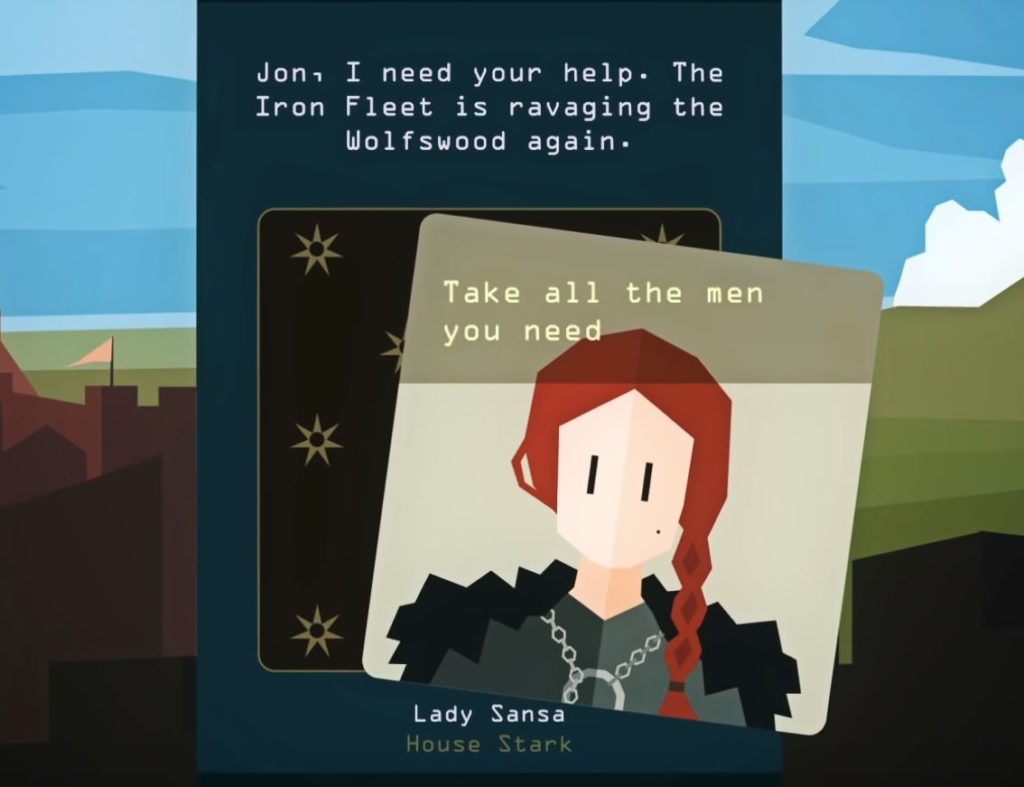 Game of Thrones Ascent (2013)
This is an "Ok" game that won't blow you away, but thankfully it doesn't suck either. Ascent was a strategy web game that was also playable on mobile devices. The game features empire building with RPG mechanics in terms of growing your kingdom, character and resource pools. The game follows the HBO TV series very closely, often updating the game with Houses, units and more the very next day after a new episode aired. The game was fun for bits, but is definitely a time sink and a cash cow, as you can spend money to quicken the progress of building, recruitment and more. The game also expanded regions, and had a really cool Alliances system with quests and other content that actually felt solid as it added more to the overall narrative of the game world. Unfortunately, Ascent was shut down in January 3 2019 without a proper explanation, leaving fans wondering if they'll ever see a good Game of Thrones video game in the future.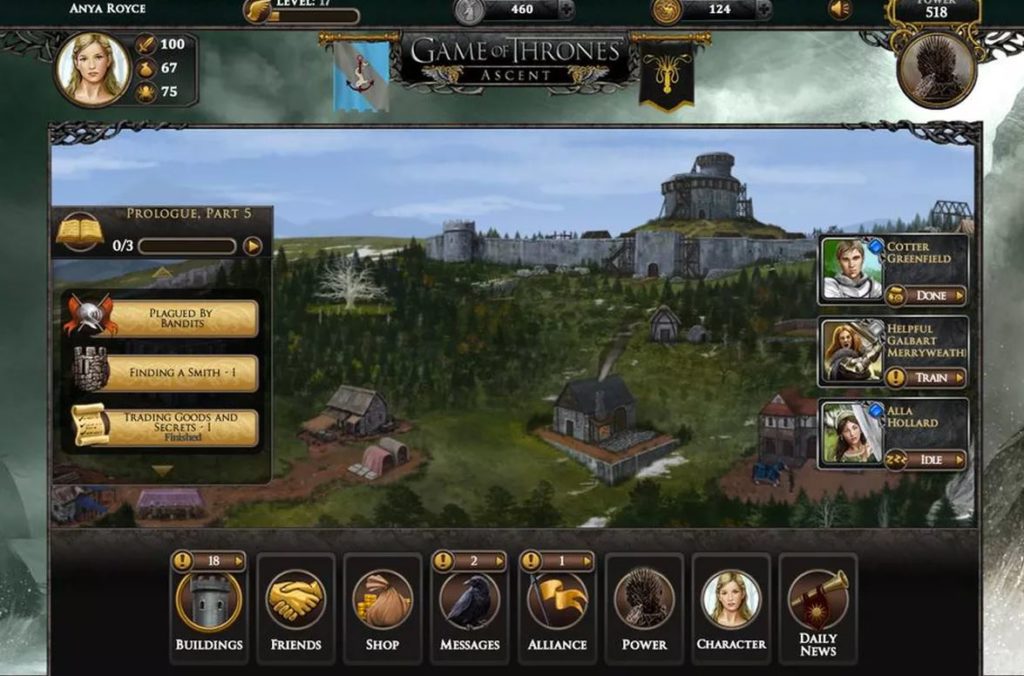 A Game of Thrones: Genesis (2011)
When Genesis by Cyanide Studios was first announced, many were excited. This was an official video game that's steeped with strategy elements, and since all we've had up to this point were Westeros Total War mods, this was supposed to be the king of the hill. Sadly, that was not the case. The game takes place over 1,000 years in the past, beginning with the arrival of the Rhoynar, through the perspective of Warrior-queen Nymeria. That did remove plenty of Game of Thrones fans who wanted a casual strategy game and not a history lesson. The gameplay however, makes it even worst. Players recruit units, capture nodes, castles, towns and gold-mines and must juggle resource management and combat. You control a major house throughout the developing timeline, but unlike other war strategy games, combat doesn't place emphasis on brute strength of units. Each house has their own unique units and abilities that players must leverage base on situation. The game received mostly negative reviews due to the sub par gameplay despite being the first ever strategy game in the franchise.
Game of Thrones (2012)
"But where's the RPG?" I hear you ask. Here it is, bottom of the list where it truly belongs. 2012's Game of Thrones by Cyanide Studios again, is an interesting concept that ultimately felt rushed, too ambitious for its budget, and as a result the execution suffered. Unfortunately for all Game of Thrones fans, this is the only AAA like RPG Game of Thrones ever made and it's a pity that it sucks. The game takes place concurrently with the first season of the TV show, and players play as two characters – Alester and Mors. The former a priest from a house serving the Lannisters on a journey of discovery, while the latter a brother of the Night's Watch. Both of the tales you play through gives some delightful plot, but delivered poorly. Cut-scenes that over 5 minutes to explain anything significant, and the voice actors sound like they'd rather do something else. The good news is, the actual actors who play these characters on the show, like Varys for example, does appear in-game. Elsewhere, the combat system is a total mess. It tries to mimic Dragon Age but comes no where close, which makes you endure level after level of clunky and stiff animations, alongside a gear and progression system that feels really unrewarding. If there's a reason why we won't see another RPG game based on this franchise, we can all blame this game for killing any future in the genre.