ArenaNet's Guild Wars 2 MMORPG is having its anniversary this month. While the official date is August 28th, the celebrations will begin sooner in Tyria. It's amazing to think that Guild Wars 2 has been around for 7 years, and still continues to lay the tracks for more content and stories in this rich fantasy universe.
How Does Anniversary Gifts Work
One reason Guild Wars 2 players love it when the anniversary rolls around is because of freebies. Who doesn't like freebies? Each year, players get a bunch of free items depending on the date of their character's creation. These gifts can range from outfits, dyes, cosmetic skins and much more. The 2019 anniversary will be special for those who created their characters in August 2012 of course. They will be the first recipients of the new 7 year gifts which does look amazing. However, all other players that have characters made will still earn prizes – based on the year. Therefore, a character made before August of 2018 will receive the 1 year Anniversary gift for example. To claim these gifts when the event goes live, simply log-in to your character and check your Mail. You should have something along the lines of a Birthday gift, which should contain all your eligible freebies. Note that these items are account bound and cannot be sold or traded.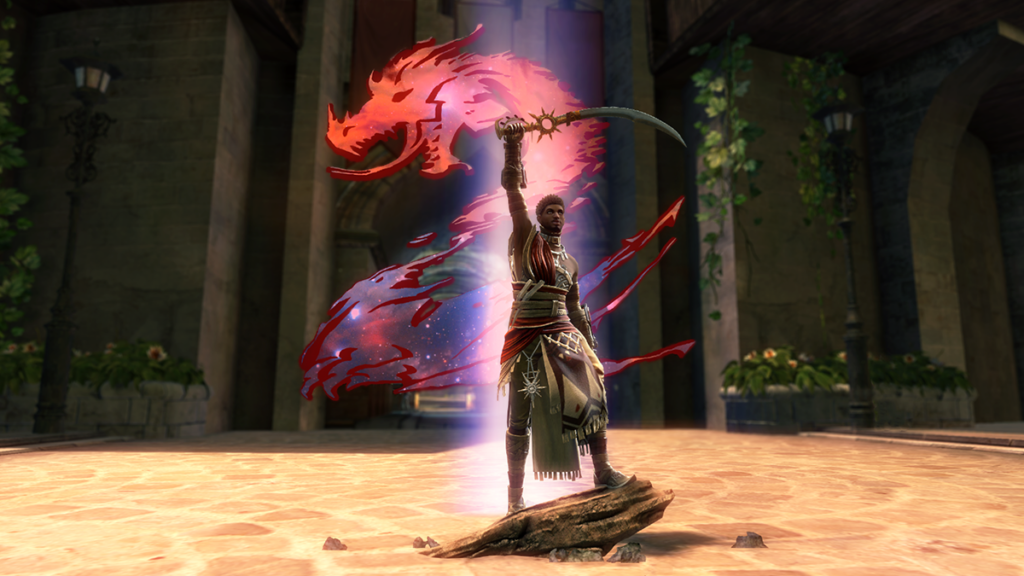 The 7th Year Guild Wars 2 Gifts
Players who's characters were mere made on August 2012 will get the best of the best of course. This year's gifts include a Victorious Anniversary Achievement Box delivered to the earliest character. The box includes the following:
Victory Rock—Use this novelty chair to strike a heroic pose.
Anniversary Armor Pack—Choose a set of exclusive armor skins.
Two Anniversary Weapon Packs—Choose exclusive weapon skins.
Anniversary Backpack Pack—Choose an exclusive backpack skin.
Guaranteed Wardrobe Unlock—Unlocks a random wardrobe option.
Character-Only Rewards
Also included in the Victorious Anniversary Achievement Box are character specific rewards. These are different than the account-wide rewards above. With these character rewards, each of your characters will receive the rewards on their 7th birthday through the in-game mail. For comparison, the account based rewards will only be gifted to your account once. These character rewards include:
Birthday Card—Awards 5,000 karma when consumed.
Victorious Dye Kit—Choose an account-bound exclusive dye.
Two Black Lion Statuettes—Redeemable for a variety of gem store items.
Five Teleport to Friend Tokens—Use to teleport to a party member's location.
Unfortunately, not the best of gifts but at least they're free. 5K karma is nothing at the late game for Guild Wars 2, but everything else is decent if you have a use for them.
Guild Wars 2 Anniversary Sales
Of course, no Guild Wars 2 anniversary would be complete without Gem Store sales. The Gem Store is a huge profit maker for ArenaNet considering cosmetics and other utility items sell well among the playerbase. Therefore, here is the full list of anniversary sales when the dates of when they go live in-game on the Black Lion Trading Company:
August 12
Grand Lion Griffon Skin—20% Off
August 13
Summit Wildhorn Springer Skin—20% Off
August 14
Tremor Armadillo Roller Beetle Skin—20% Off
August 16
Distant Lands Mount Adoption License—20% Off
Distant Lands Mount Select License—40% Off
Home Instance Node Pack—35% Off
Unbreakable Gathering Tools—50% Off (limit one per account)
August 17
Path of Fire Survival Package—35% Off
Elonian Introductory Package—35% Off