Parents Warn About Roblox Chat.
Watch out young children and parents. The popular sandbox MMORPG Roblox is going through some painful issues. Recent reports have indicated that some adults are approaching children in the Roblox chat feature. Concerned parents have deleted the game from their children's PC or Tablet. However, I don't know if we can blame The developer in this unfortunate issue. Currently, there are no reports that the developer encourages this type of behavior but it seems like every free to play game is vulnerable.
Roblox is a huge hit, it's free-to-play basis encourages players to join and help build their community. The game features a lot of game modes and it is a really cool game for kids. However, it's childish nature is the problem now. Adults are taking advantage of the free-to-play community in order to lure kids for their own satisfaction. There are no specific numbers so we don't know the exact dimensions of the phenomena. But, if my kid was playing Roblox I would check his chat. So far, there is no reason to panic. Most gaming communities are focused on collaboration and not on taking advantage of one or the other.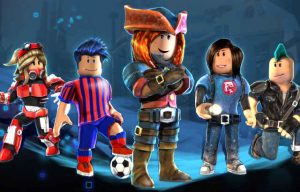 In my opinion, parents should check their kids devices. However, a kid need some private space in order to develop. Hence, don't do that obsessively. You can alter the parental settings of the device and download some apps to monitor the situation. Roblox are doing a good thing and producing a great product, it's a shame that some people take advantage of that for cruel reasons. I hope that the Roblox chat will bounce back and will make Roblox great again, without suspicious adults.
What do you think? Do you like Roblox? Will you let your kids play it? Please share your thoughts with us.