What was once regarded as the TV's best series of a lifetime featuring sci-fi fantasy, comes a game recreating that exact universe. Star trek online was developed by Perfect World Development in hopes that it might attract regular gamers and the fanboys of the genre. For something so famous and so rich in lore, comparable to Tolkien's Middle Earth and Star Wars series, this is definitely a game that is loyal to its creators.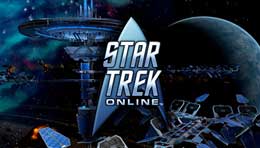 Graphics 
Social/Community 
Character creation and customization
It is so detailed and phenomenal, for all the Star Trek fans, this game allows you to be whatever you want. Be it the Star Fleet Federation , Romulans and the Klingons. You get to choose from a large pool of races or species that had existed in the lore and TV series in the game itself. From there on, you specialize into 3 "classes" featuring engineering, science and tactical sections for your fleet.In terms of customization, it is not only expected but great. Well, great would be an understatement but let's just keep it there. There are dozens of bars and details you can apply and change on your character. This is necessary to make your character more unique and satisfy your need for a better gameplay. In-depth and wide variety is basically the summary of it.
You get to name your ship and write a biography to give your character more lore and relation to the game. Of course, you can leave it blank to give off a more mysterious vibe for other players to figure out.
Graphics and visuals.
Stunning, vibrant, appropriate, just name all of positive comments you have. As expected of a modern game with the latest graphics, it would be expected of a game of this quality content and approval from the infamous TV series.
Combat-wise it is not the best as there are many things they can improve and implement besides explosions and lasers firing about. While we expect the game to be an open-world but unfortunately, it is not. It appears to be more instanced based.
Gameplay and story
If you do not mind the long and compelling story that shapes your character, then enjoy it to the fullest. You would definitely feel as a part of the universe and be proud to call yourself the captain of your ship.
While you get to combat with laser guns and more, you get to fly your ship! Space combat is thrilling as it require a lot of strategy in maintaining your shields while obliterating your enemies. Character combat is also fun as you get to explore many lands, fight many monsters and races while enjoying the exciting adventures that beholds you.
Summary
There isn't much to say but to hop on the hype and join the game. Live long and prosper as Spock would say.