Tales of Wind is a mobile MMORPG that has come to the PC platform. Launched on January 2nd 2020, is this free to play title worth playing? Let's find out!
What Is Tales of Wind?
The game is a typical Asian fantasy MMO and players begin their adventures in the world of Arelsdore. Utilizing cartoon graphics that look similar to other games like Caravan Stories, Tales of Wind is free to play and features a standard PvE main story experience with plenty of side questing, dungeons and even PvP to participate in.
The Good
So far into my adventures, Tales of Wind is somewhat likeable – it's a casual story that has you go on saving the locals and friends from a demonic invasion that will probably last up until the end-game. The combat system is simple enough to grasp. You can play as one of five classes – I picked Mage – and so far skills and abilities feel good for a mobile PC port. It's action based so you'll fire off things directionally but there's also auto-attack and gameplay if you prefer it. The cool thing about combat is the card system. Each powerful enemy you kill drops a card that you can then absorb to boost your own stats, and even give you new temporary skills. In the content department, there's plenty of things to do solo or with your guild, and I've barely begun to scratch the surface of what's on offer on the way to the level cap of 99. The world map is huge and you'll be visiting plenty of other unique biomed areas before the end-game.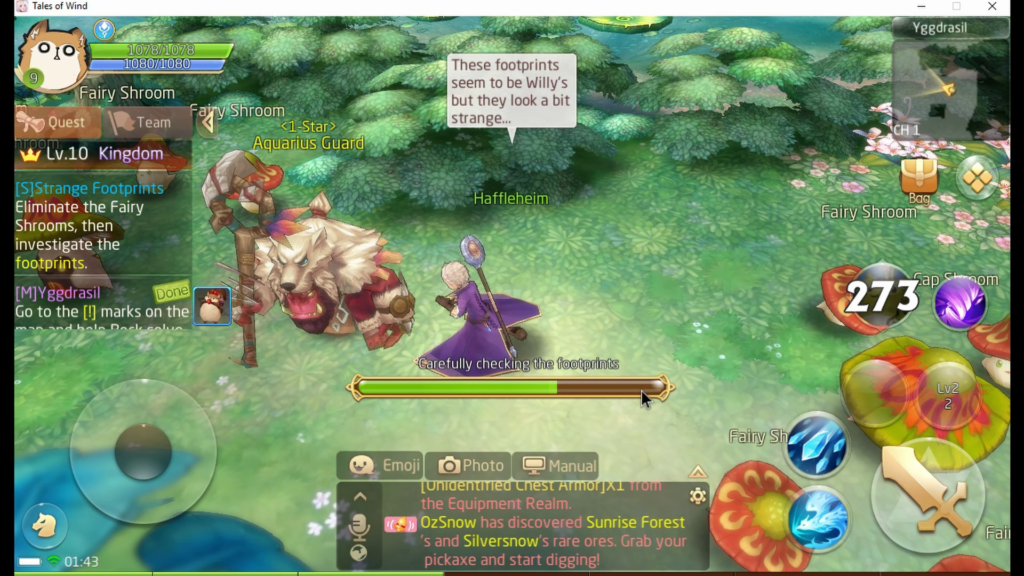 The graphics are not bad either, but it locks you into a non customizable screen resolution which is a downer. Otherwise, the game runs smoothly and it feels good to play as a side MMO or something to kill time with.
The Bad
But Elsewhere in Tales of Wind, many things feel missing for PC MMORPG. Yes it's a port, but it's not a very good one. Controls lack any customization making you feel like you're forced to a play a mobile game on your powerful PC. There's also way too many servers (migrations happening soon) for the game's own good, and splitting players like that early on wasn't a smart thing to do.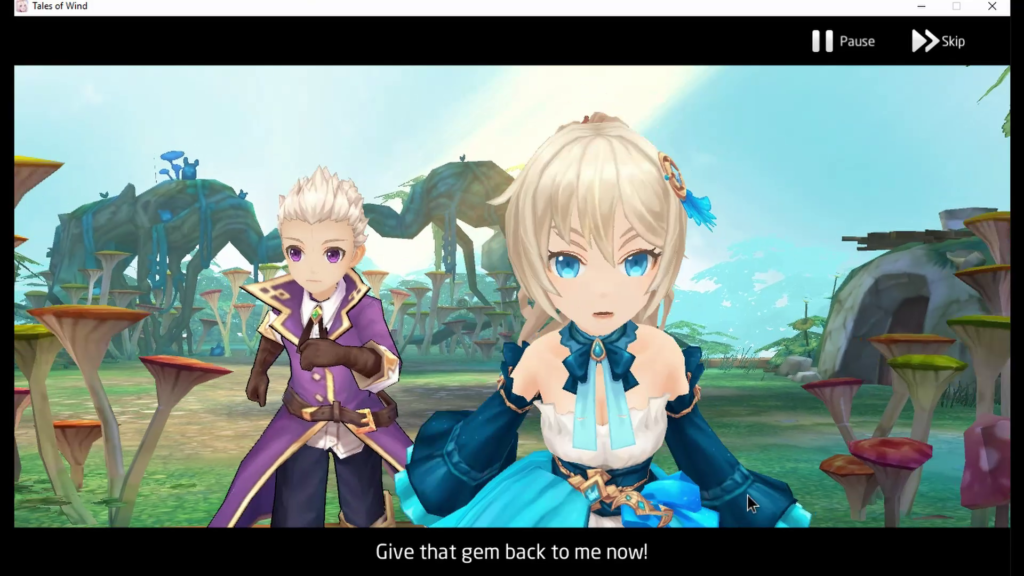 The in-game market place AKA cash shop is pretty naughty. We already spoke about the cool card system the game uses, and the bad news is you can buy cards at random from the store using premium currency which costs real money. Other boosts and buffs are available too.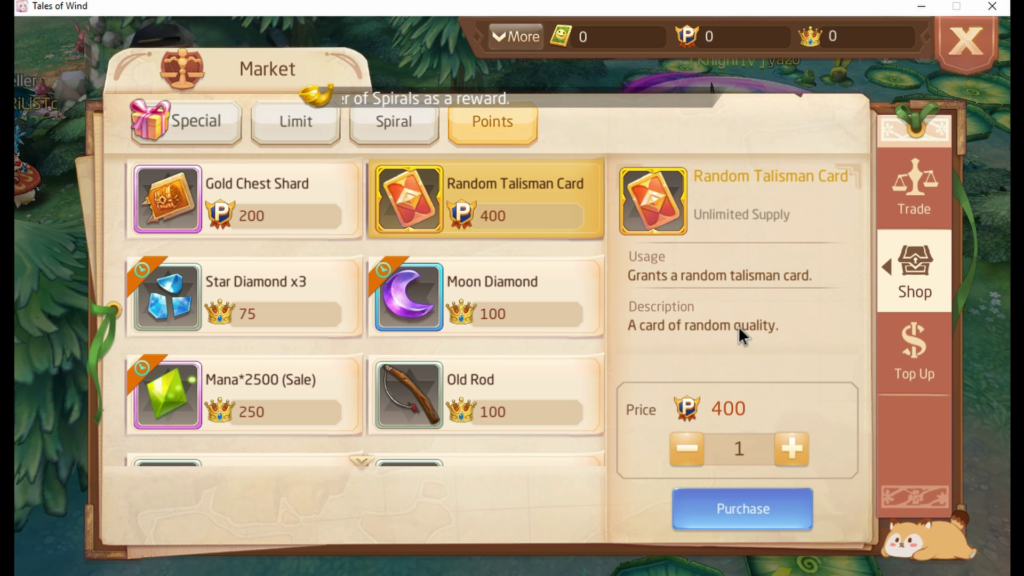 Verdict So Far
Tales of Wind should be nowhere near the PC, if this is the end product. It comes across as a half baked, low effort mobile MMO port that hinders the gameplay experience rather than improves upon it to grab new audiences on the PC.
Be sure to join our community Discord: https://discord.gg/D8MYHkG