As the year comes to a close, we're highlighting the best MMORPG titles to look forward to next year. 2018 has been a great year for online gaming and MMORPG games in particular. A select few games in particular led the way with excellent content addition this year, while others that are still in development has teased great features for the future. Based on this, we're listing the best MMORPG of 2019 to keep an eye on. This features plenty of usual suspects based on their 2018 performance so far, including those that are set for release in 2019.
Best Triple A MMORPG 2019
Elder Scrolls Online (PC/PS4/XB)
The Elder Scrolls Online is having a fantastic year. Zenimax Online Studios have been keeping its 10 million players and counting happy this year. The game released a full Chapter (expansion) in Summerset in 2018, in addition to numerous DLC updates like Dragon Bones and Murkmire. Not only are they content rich – but also tweaks and adds plenty of quality of life improvements. For example, players are given log-in rewards, which let them earn DLC like Murkmire for free. Additionally, players on the ESO Plus subscription got more value for their money, as the monthly Crowns stipend increased and members are given additional perks like free items and exclusive discounts. Moreover, much more polish and other feature arrived this year too like the ability to finally make cosmetic outfit and save them in slots. PvP Battlegrounds became free for all, Morrowind got bundled into the base game purchase and much more. It's hard to argue that ESO is at the moment, on top of their game.
Elder Scrolls Online have led the way this year when it comes to releasing good content on top of great features for its players. Based on this, 2019 look set to be another great year for ESO if they can keep up the pace of putting out good content on time.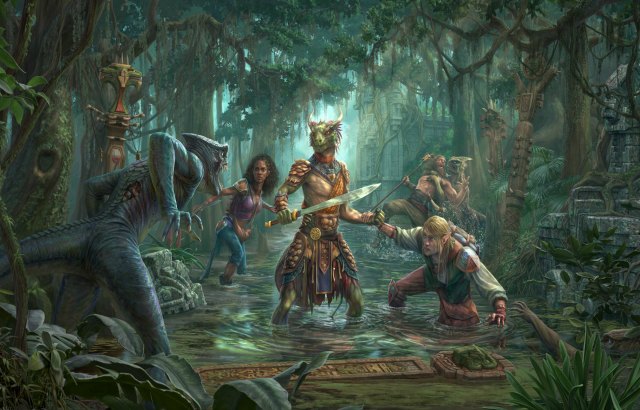 Final Fantasy XIV: Stormblood (PC/PS4)
Another MMORPG that can boast 10 million registered players in 2018 is Square Enix's Final Fantasy XIV. The Stormblood expansion released in 2017 is still going strong content-wise. This year, players have seen an incredibly cool crossover with Monster Hunter: World, in addition to the slew of updates that progresses the main story chain further. The game also received numerous group content updates which is crucial for an MMORPG to survive.
Final Fantasy XIV definitely saved the best for last. It was announced only two weeks ago that the game's third expansion, Shadowbringers, will arrive in summer 2019. The expansion gives players the opportunity to crossover from Warriors of Light to Warriors of Darkness, and brings more jobs and classes to the game. The cool thing about FFXIV is that with every new job, players don't need to roll alts as one character may pick up several jobs. The Blue Mage is the latest coming to the game. While FFXIV suffers from content drought and DDOS attacks from time to time, it's still a fantastic MMORPG and 2019 will be a big year for the game.
World of Warcraft (PC)
The world of Azeroth got bigger in 2018 as the war returned between the Alliance and the Horde. 2018 started with the winding down of 2016's Legion expansion, as players said goodbye to their Artifact Weapons. Everything went pear-shaped however, when Sylvannas attacks Darnassus due to the emergence of Azerite, the world's essence that's come to the surface thanks to that huge sword sticking out of the world's surface.
That led to the Battle for Azeroth expansion in August, which brought new maps and zones to quest in, including new dungeons and raids. Overall, BFA has been a great addition to the WoW universe, but not without it's fair share of issues. The Azerite system that replaced Artifact Weapons are far from perfect, but tweaks and improvements are coming and that will be the case leading into 2019. The expansion also apparently saw the most amount of WoW subscription numbers dropping, but people love the drama of a game losing players, so pay no attention to it if you're looking for a solid all rounded MMORPG to play in 2019. With fixes, tweaks, the continuation of the Horde vs Alliance story and more raids coming in 2019, the Battle for Azeroth expansion can only get better in time.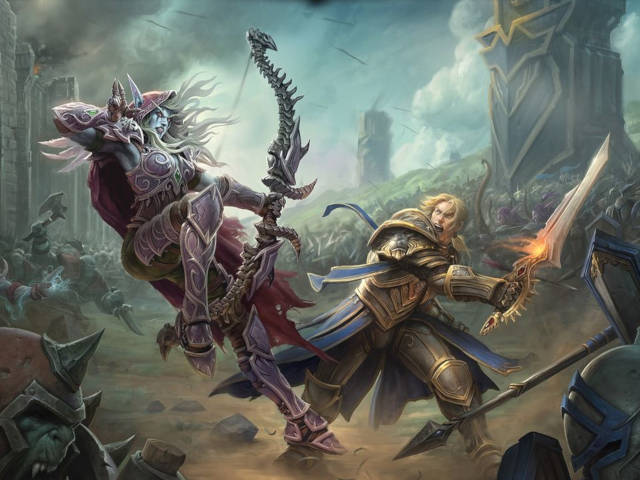 Guild Wars 2 (PC)
Rounding up the big AAA MMORPG titles to play in 2019 is ArenaNet's Guild Wars 2. It was a genre-changer when released in 2012, and six years later the game is still going strong on the heels of its 2017 Path of Fire expansion. Guild Wars 2 has become more accessible since making the base game free to play, and many gameplay systems have improved the game like Mounts. In 2018 the game saw numerous quality of life updates like changes to make underwater combat better, and making runes and sigil salvageable to save inventory space. For PvP players, Guild Wars 2 has added 2v2 arenas and and World vs World should get its major update in 2019 that removes the need for servers that limits playing with friends and guilds.
Additionally on the content front, 2018 saw a steady release of new maps and story content for the game's Living World Season 4 that continues the Path of Fire storyline. 2019 will definitely build on this, and we're expecting a big announcement later in 2019 regarding a new expansion or something else.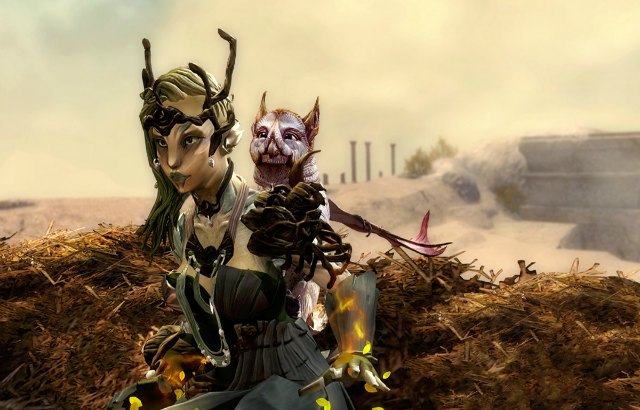 Best Upcoming MMORPG 2019
Anthem (PC/PS4/XB)
Of all the MMO titles currently in early access, only EA's Anthem has a set release date, and the game arrives for all platforms in February 2019. In Anthem, up to four players explore and battle in a dangerous, mysterious place populated by great characters and a unique BioWare story. Players will also create stories of their own while they play, so no two journeys are the same. Javelin exosuits make their pilots powerful heroes in the world, with awesome weapons and incredible special abilities that allow for combat and exploration in a hostile environment. Players will be able to customize and personalize their suits with unique paint jobs and gear so they'll have the right tools to confront almost any situation, and look good doing it.
So far, the multiplayer aspect excites more than going solo as we're all about online play. The game should give similar online titles with RPG elements like Destiny 2, Planetside 2, Defiance and more a run for its money. The downside? It's EA, and their reputation has worsened in 2018.
Ashes of Creation (PC)
Ashes of Creation is still the biggest hyped MMORPG yet to be released today. It garnered famed through its widely shared Kickstarter campaign that raised over $3million overnight, promising to make MMORPGs great again with complex systems, group play, player driven towns, economies and communities. Solo play will still be viable for those that prefer it, but the devs believe that MMOs are best when players come together. One of the first things we learn is that the base group size in Ashes is eight. It's a steady increase from other games, where four to six is usually the norm. 8-man groups allows the content to amplify party roles and take advantage of all class archetypes. Speaking of roles, Ashes of Creation will emphasize importance on the holy trinity. That is of course, the Tank, DPS and Healer. However, Support roles are as equally important via the secondary class system to make customizing player characters a key feature.