TTravian was released in 2004 and the MMORTS still has a dedicated following that is willing to accept new players into their clans to support them as they grow in this brutal world. The game was developed by Travian Games as a web browser based game.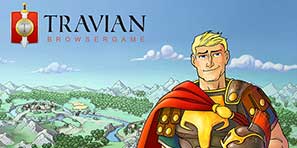 Graphics 
Social/Community 
There are many opportunities to be social and get involved with the community and the game actively encourages players to work together. Negotiations can be done with individual players or players can join alliances to gain resources quicker and work with other players.
It's not too late to start playing Travian and the tutorial at the start of the game provides a simple explanation of the game to get a new player started; those who have played other RTS games will be very familiar with this style of game-play. At the start of the game, the player can select from three factions to play as and each faction has a unique edge.
The player needs to construct and upgrade buildings to progress through the game; each building has it's own purpose such as automatically generating resources. The resources are needed to construct new buildings and form an army to defend the city with. While the city can generate its own resources over time, there is also an option to attack another player to quickly gain resources.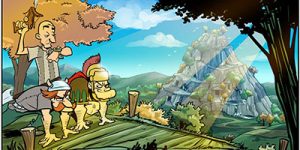 Combat in Travian is similar to other RTS games; the player recruits an army before sending them to attack another player. It features a Hero system where the player can customize their own Hero who can be send to complete quests, collect resources and help expand the town. The Hero can be outfitted in various pieces of clothing however the equipment can also be sold at auction for money.
The final goal of the game is to build a World Wonder and doing that requires resources; the game play through several time cycles and the first player to build a World Wonder wins that game. After a game has been won the world resets itself and players must begin the game again.
Travian has been online for over ten years and the game is still very popular; the resetting world helps new players get into the game and gives it a high replay value for veteran players. It has a lot to offer players however, it doesn't add very much to the RTS genre.
All
Real Time Strategy
Trading Card Games