Calling all Division 2 players, there's a brand new episode out! The 7-day early access for the FREE Episode 3 content update is live now for all Year 1 Pass holders. Episode 3 brings two new main missions and our sixth specialization – Firebrand, equipped with a flamethrower signature weapon. On top of the free content, Year 1 Pass owners will also gain access to two new classified assignments located in Coney Island and instant unlock of the new Firewall specialization. As with all narrative content, Year 1 Pass owners will have 7 days early access to the missions. The new narrative missions will become available for all on February 19th.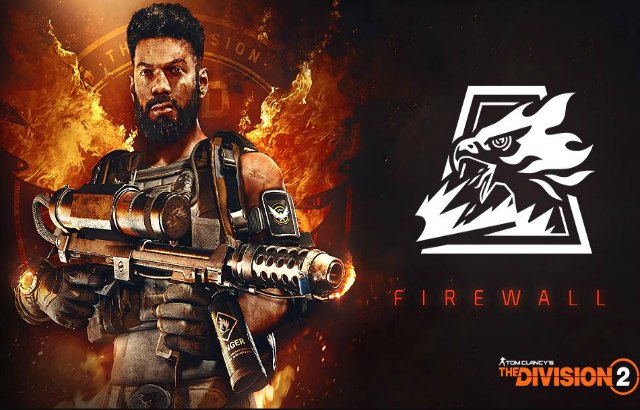 Get Fiery with the Firewall
Probably the biggest attraction in this Episode besides the story, is the new specialization known as the Firewall. The Firewall specialization will bring the most recent signature weapon in the SHD arsenal – the K8-JetStream flamethrower. Firewall is a specialization for the close quarter specialist that likes to get up close and personal with their enemies. If you don't own the Year 1 Pass, the Firewall specialization can be unlocked through Special Field Research.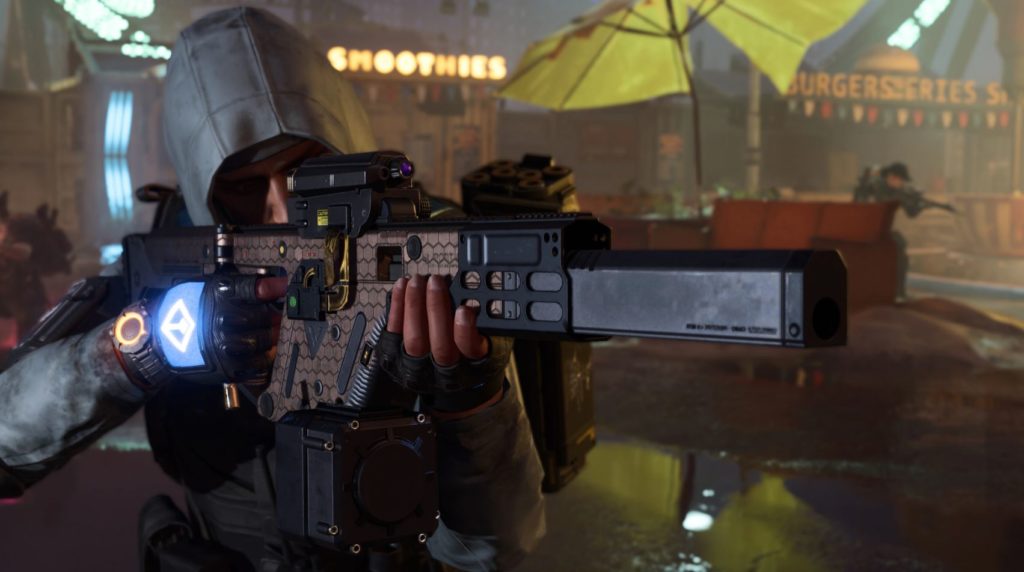 A New Badass Exotic Assault Rifle
The Chameleon exotic assault rifle will also become available in Episode 3, and we are keen to see what new builds it will spark.
Assault Rifle
Talent: Adaptive Instincts

Hitting 30 headshots grants +20% critical hit chance and +50% critical hit damage for 45s.
Hitting 60 body shots grants +100% weapon damage for 45s.
Hitting 30 leg shots grants +150% reload speed for 45s.

Talent: Overlap

While holstered, gain +5% weapon handling

Changes color based on the environment.
So you're probably guessing how to get the Chamelon Exotic Assault Rifle in Division 2 right? Fret not. It's a drop from the world, so be sure to kill things and use the designated loot system and map to grind away.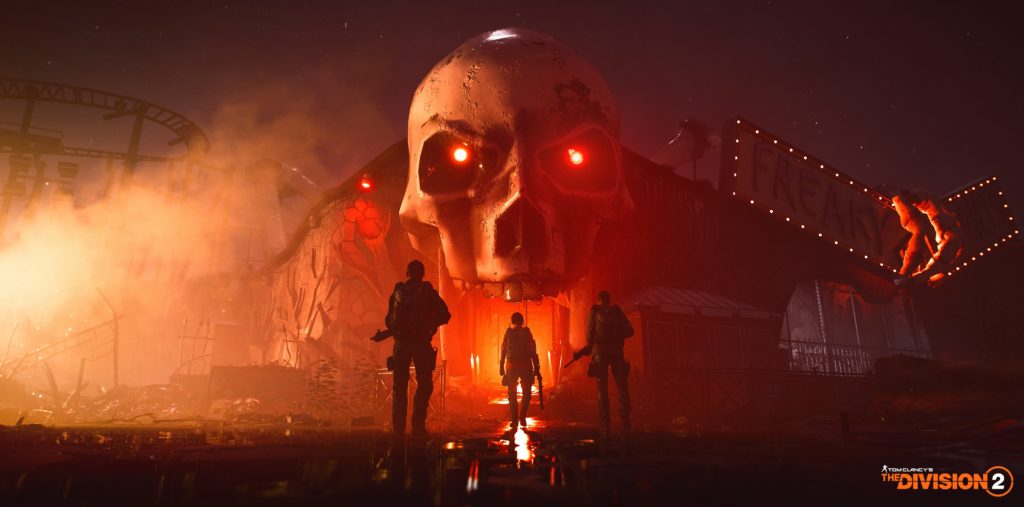 New Story and Missions: Coney Island
With all the excitement about the Warlords of New York expansion coming next month, now's a good time to dive into the Division 2's story, because it's a tie in which leads nicely into the expansion. Two missions take you to New York. Once you've established a foothold in Coney Island, you will head toward the nearby baseball stadium. Our intelligence points that this is where the Black Tusk is holding virologist Vitaly Tchernenko and our mission is to attempt to rescue him from their clutches. We believe Tchernenko to be key in our search for a cure for the Green Poison and his rescue is of the utmost importance.
Fixated on eradicating all traces of the virus, the Cleaners have been sighted at the Coney Island Amusement Park. Here you will have the opportunity to fight fire with fire with the new specialization coming with Episode 3: The Firewall. Be sure to take every precaution when fighting against these Cleaners, Agents. Their cleansing fire takes no prisoners.
Be sure to join our MMOSWorld community Discord: https://discord.gg/D8MYHkG